The promotions of the upcoming romantic drama I, Me Aur Main have commenced in Mumbai. The lead star cast of the film, John Abraham, Chitrangda Singh and Prachi Desai were there to propagate their film. Actresses like Raima Sen, Sameer Soni and Deepti Gujral are seen in small but pivotal roles.
Prachi Desai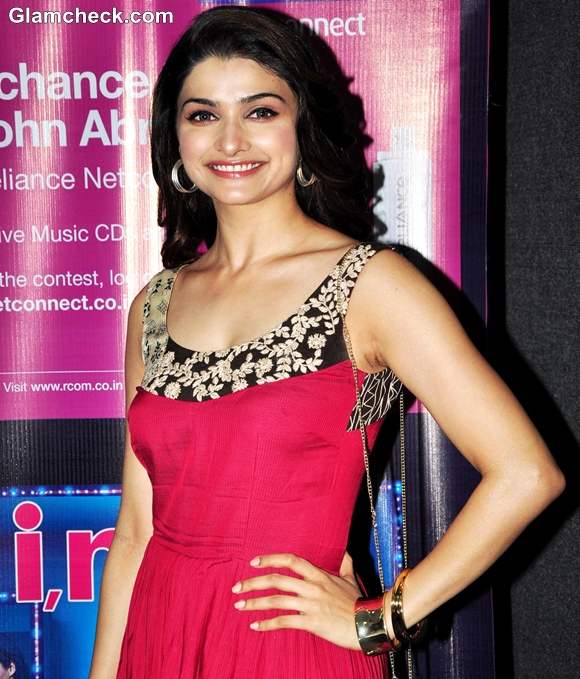 Prachi Desai "I Me Aur Main"
The bubbly actress was present along with the stars looking as vivacious as ever. The lady was seen wearing a magenta jumpsuit which resembled a maxi dress. A floral embroidered panel was adjoined to the neckline which drew our eyes on the first look.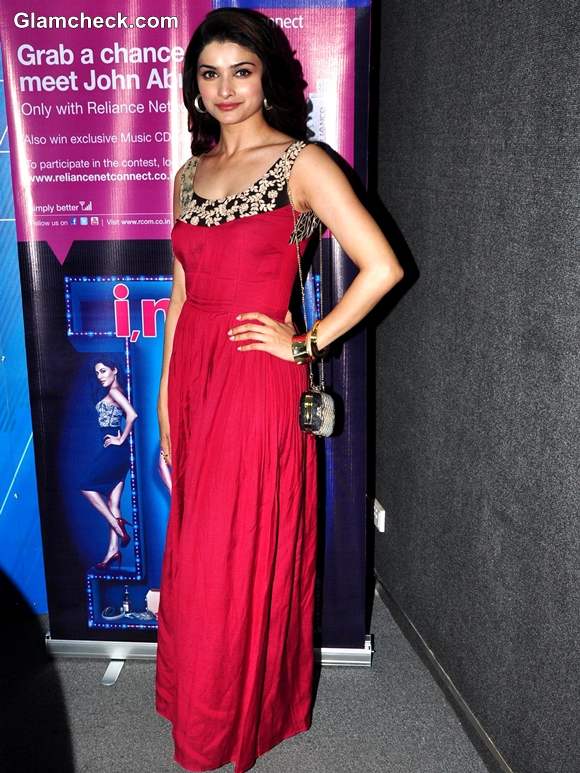 Prachi desai in "I Me Aur Main"
A pair of hoop earrings, gold cuffs, a chain strap purse and platform heels completed her look.
Chitrangda Singh
Chitrangada Singh "I Me Aur Main"
The super hot and super sexy Chitrangda Singh was quite a looker at the event. A see-through black star sequinned top was paired with black denims and mustard platform heels.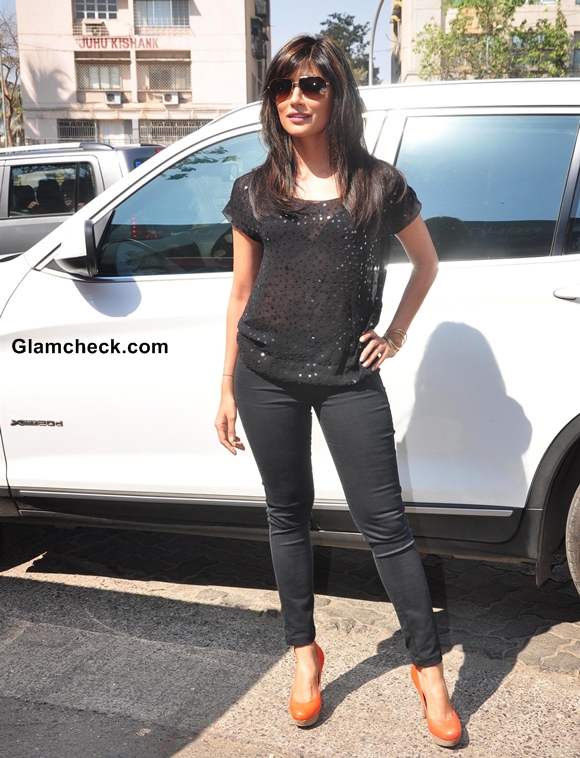 Chitrangada Singh in movie I Me Aur Main
A pair of cool aviators and brown highlights on her shoulder length hair made all the difference. We simply loved the way she looked!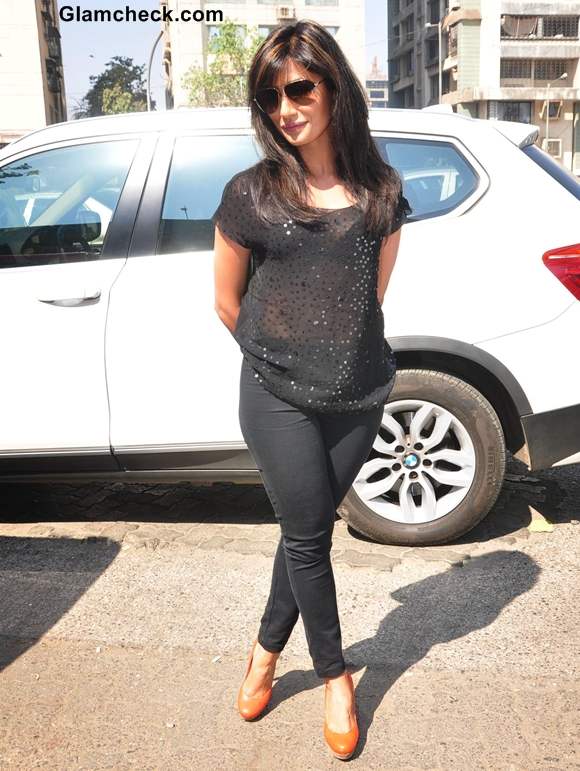 Chitrangada Singh style in "I Me Aur Main"
Her makeup was as flawless as the lady herself. The pink on her luscious pout looked so alluring!
John Abraham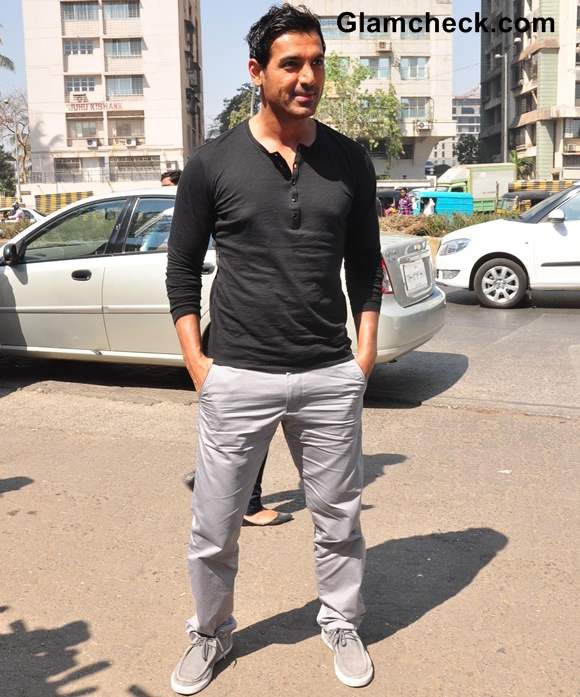 John Abraham "I Me Aur Main"
The mighty charmer of Bollywood, John Abraham looked suave in a black tee and ash trousers. This man dresses well each time and never disappoints his female fans!
This drama is about a music producer who takes relationships for granted until his life falls apart. Chitrangda Singh plays the girlfriend of John's character in the movie and Prachi Desai is his cute but responsible neighbour.
Guys, catch this flick on the 1st of March in the theatres near you!
Indian Photo Agency