Author Lakshmi Narayan's book named, Bonsai Kitten was launched at Mumbai's book store 'Title Waves'.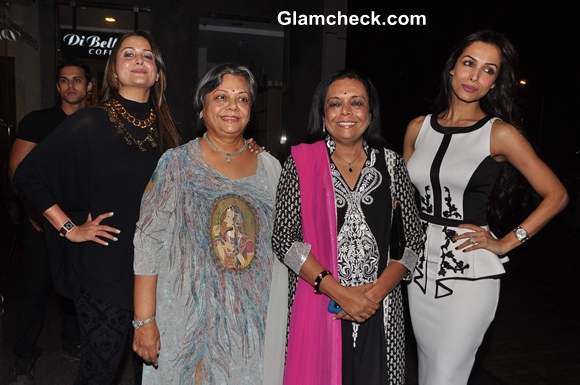 Malaika Arora Khan Amrita Arora at Author Lakshmi Narayan Book Launch
The book is published by Leadstart Publishing. The book launch saw the two Arora sisters, Malaika and Amrita at the event. The event also saw noted director Gauri Shinde of 'English Vinglish' fame.
Malaika Arora Khan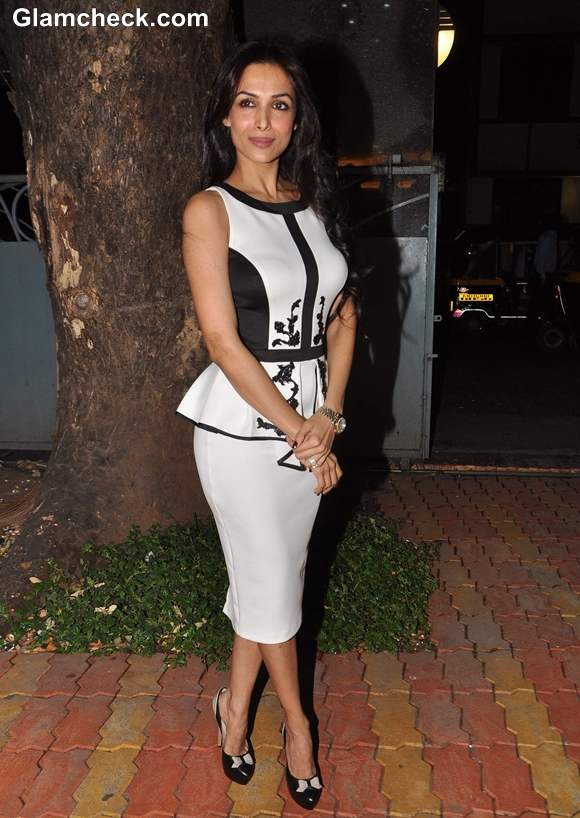 Malaika Arora Khan Author Lakshmi Narayans Book Launch
Malaika was seen wearing a black and white peplum dress by Annu and Amrit at the book launch. Contrast neckline panels and side seams, floral embroidery and an asymmetrical peplum flare on the hips made a stunning impression on Malaika. The accessories with this look included a metal watch, a statement ring and black heels with white bow detailing. Glossy burgundy nails
Her hair was slightly curled and kept open swaying to one side of her shoulders. Her eye-brows were etched to perfection and eye lids shaded with shimmer and kohl. A pink blush and a matte pink pout completed her look.
Amrita Arora Ladak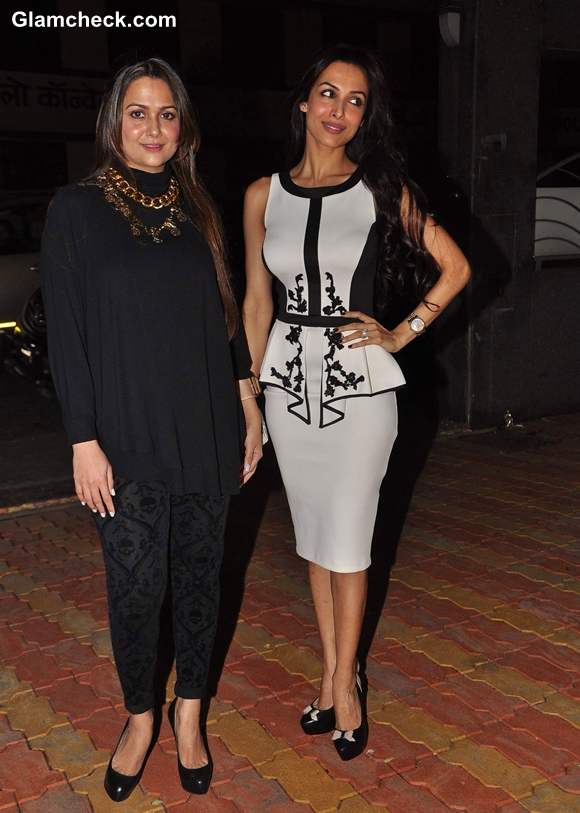 Malaika Arora Khan Amrita Arora Ladak Author Lakshmi Narayan Book Launch
Amrita Arora Ladak was dressed in all black at the lanch. She teamed her loose black jumper with a pair of black brocade trousers and black pumps. The main attraction in her look was the heavy gold jewellery she was sporting. Her jewellery consisted of an over-sized gold chain neckpiece topped with yet another gold necklace with coin motifs and an over-sized bracelet.
Mauve eye-shadow and a matte pink lip colour completed her look.
Bonsai Kitten is a book about a girl named Divya who experiences a roller coaster life from Delhi to Mumbai and Singapore and her companions would be her joys, sorrows, laughter and betrayal. Author Lakshmi Narayan started her career as a journalist with the Times of India group and later relocated to Singapore. Now, she calls Mumbai her home and lives with her husband and two dogs.
The book is priced at Rs. 137 and we believe it will be a good read.
IANS