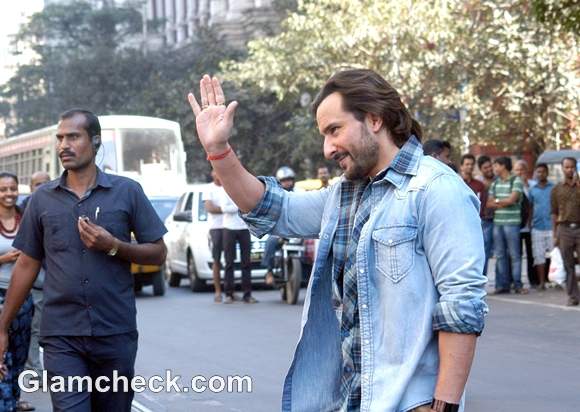 Saif Ali Khan 2013 movie 'Bullet Raja'
Bollywood actors Saif Ali Khan and Sonakshi Sinha flew into Kolkatta recently to shoot for their latest film together Bullet Raja. The pair didn't take long getting to work, much to the delight of locals.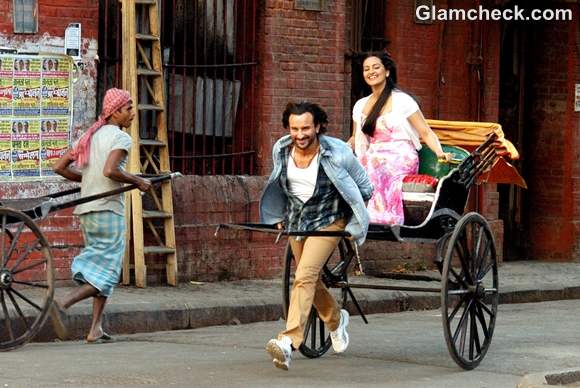 Saif Ali Khan&  Sonakshi Sinha in Kolkatta for 'Bullet Raja'
On February 10, Saif was spotted on the streets of central Kolkatta pulling a rickshaw while Sonakshi giggled gleefully in the back. He looked like he was having a pretty good time too.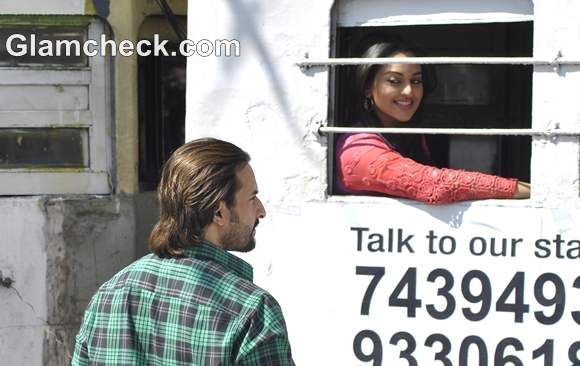 Saif Ali Khan &  Sonakshi Sinha movie 'Bullet Raja'
Earlier that day, the pair had shot for another scene where Sonakshi stepped onto a tram while Saif waved goodbye from outside once she took her seat.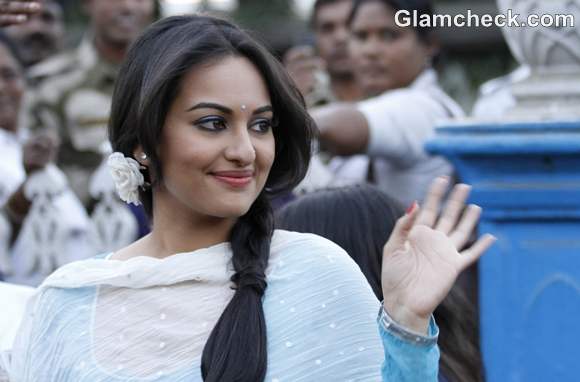 Sonakshi Sinha in 'Bullet Raja' 2013
Bullet Raja is a gangster film-love story combo directed by Tigmanshu Dhulia. Sonakshi plays a Bengali girl and Saif is the hardcore UP gangster who falls in love with her and follows her to Kolkatta. Of course, there'll also be plenty of action thrown in as well so there's something for everybody in this flick.
IANS