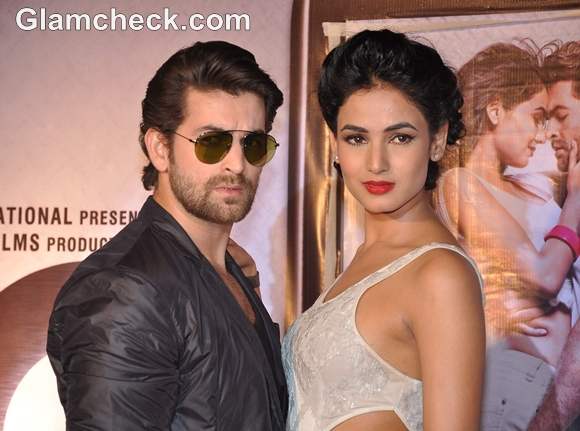 Bollywood actors Neil Nitin Mukesh and Sonal Chauhan were at Cinemax in Mumbai on February 15 to showcase the music and the trailer of their upcoming thriller "3G".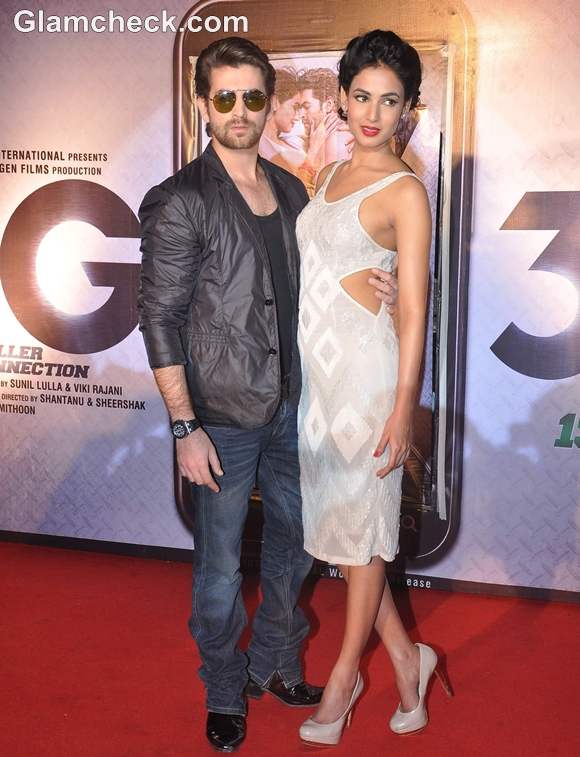 Neil Nitin Mukesh & Sonal Chauhan at 3G Music trailer launch
They were both dressed to showcase their best avatars. Sonal looked glamorous in a glittery white dress with silver sequin work, cutouts on the side of the waist and diamond patterns.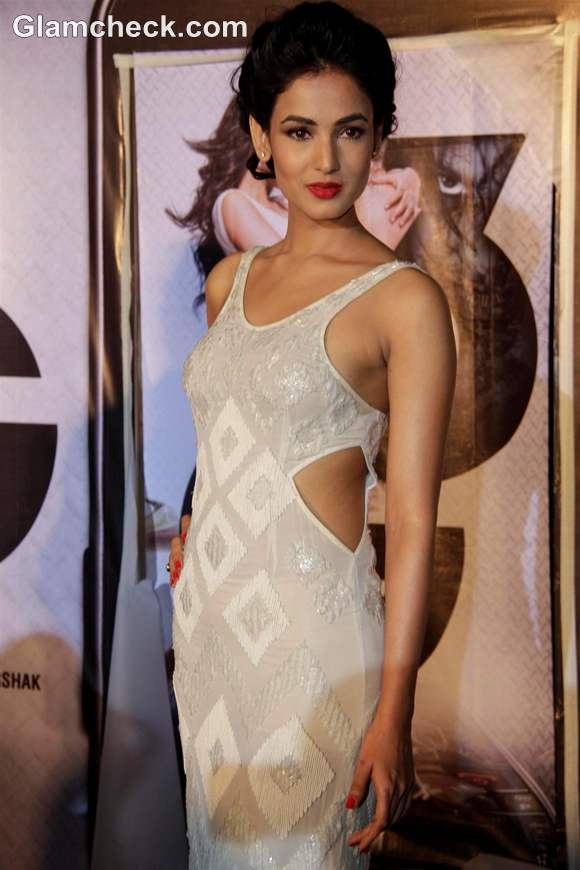 Sonal Chauhan at 3G Music Trailer launch
She accessorized her ensemble with nude pumps, finishing it off with a sexy updo and bold red lips.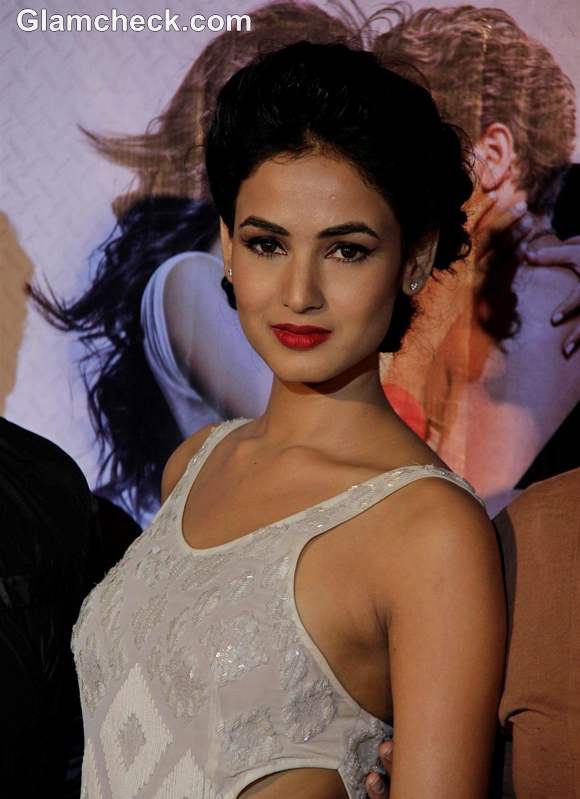 Sonal Chauhan actress 3G movie
Neil was quite the looker himself in dark blue jeans, a black vest and a leather jacket to round up all that hotness.
Directed by Shantanu Ray and Sheershank Anand – who made an appearance at the event – 3G tells the story of how a couple's life changes after they buy a 3G-enabled cell phone while romancing in Fiji.
Music director Mithun was also present. His song Kaise Bataoon was played during the music launch part of the event.
Neil stated that although the film is quite scary, there are no ghosts or ghouls in it. Rather, it is the nail-biting tension and the mystery surrounding the strange events that makes it so spine-chilling.
Neil and Sonal were sporting enough to enact a scene from the film which has the former trying to rescue the latter from a giant mobile phone that she is trapped in. The little skit was well-received by those present at the event, and the teaser piqued our interest in the upcoming movie.
3G is out March 15.
IANS