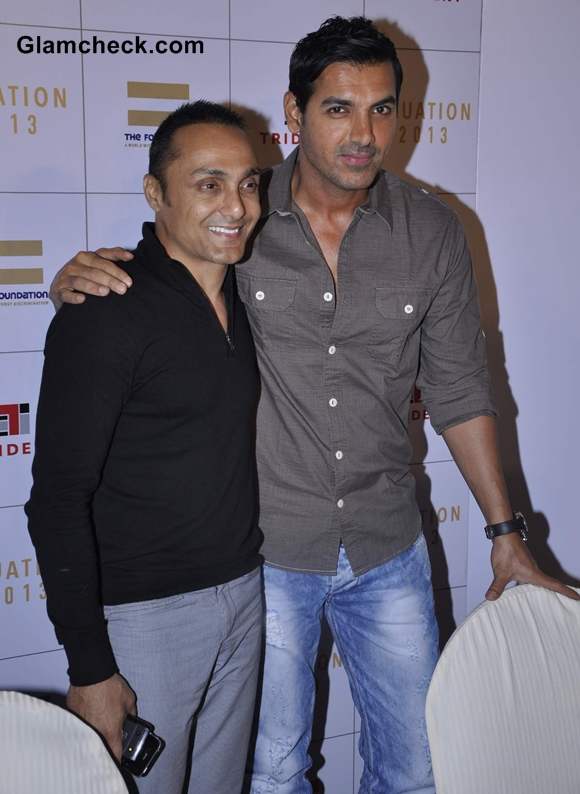 John Abraham and Rahul Bose join forces for a fundraiser for Equality in Mumbai. The event was held at the Trident Hotel at Nariman Point with the two actors pledging for support and raising money for Equation 2013 Fundraiser for Equality.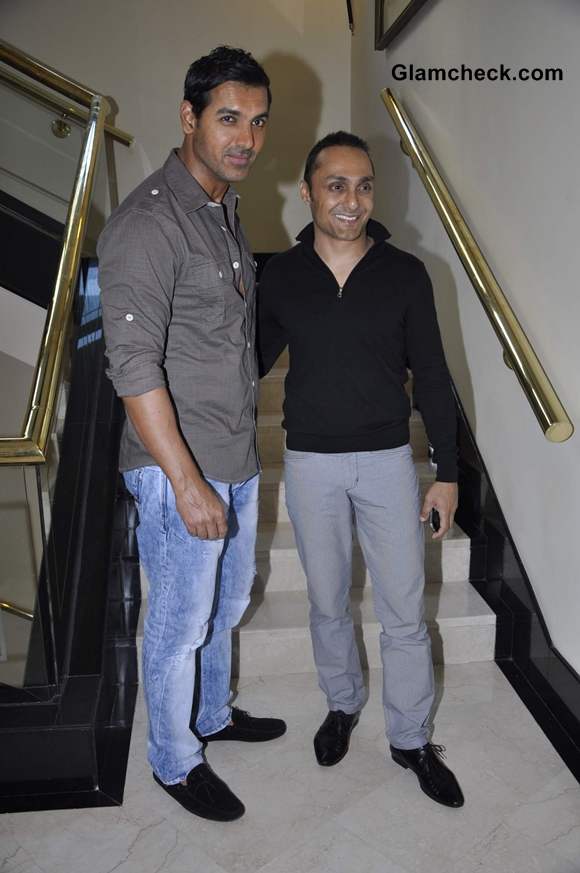 John Abraham & Rahul Bose for Equation 2013 Fundraiser For Equality
The talented Rahul Bose was seen wearing a black sweat shirt with a zippered panel on the neckline and beige fitted trousers. The philanthropic actor is always up for charity assignments and campaigns which shows his humane side, apart from his incredible acting abilities.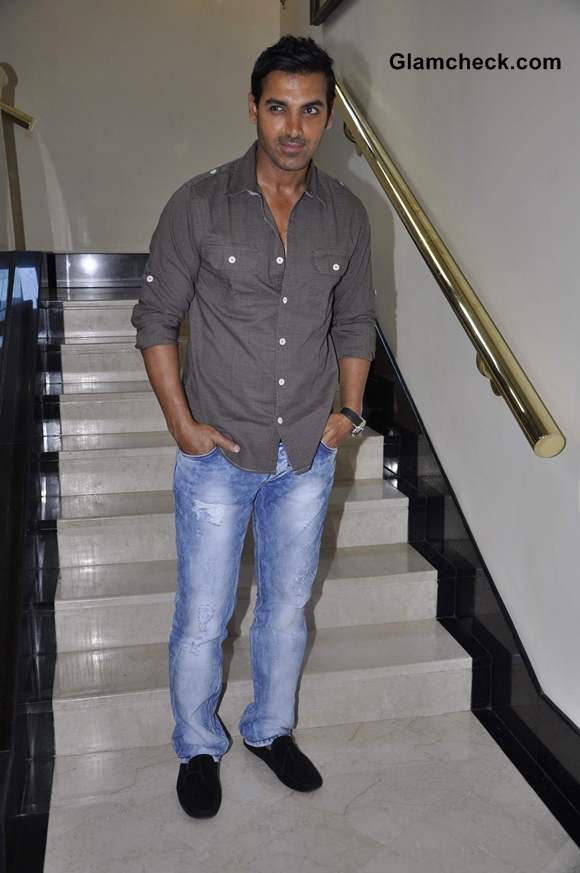 John Abraham For Equation 2013 Fundraiser For Equality
John Abraham was seen brandishing his muscles in a taupe shirt with folded sleeves, a pair of washed denim and black loafers.
The press conference was held as an initiative to raise money for philanthropic deeds; these events collect capital and work towards fulfilling the needs of the society. Rahul Bose is a social activist-cum-actor who also is touted one of the best dressed men in India. Hmmm.. We like that!
IANS