The star cast of Chashme Baddoor was present at the music launch of the film at Infiniti Mall in Mumbai. David Dhawan directed Chashme Baddoor has Ali Zafar in the main lead along with Siddharth, Taapsee Pannu and Divyendu Sharma. Viacom Motion Pictures have produced this romantic comedy which is due to release on the 5th of April.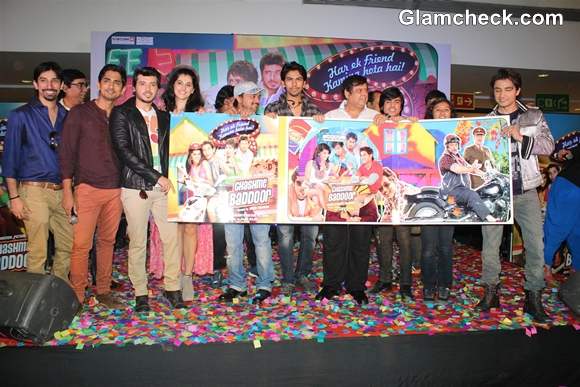 Star Cast Of "Chashme Baddoor" At Its Music Launch In Mumbai
This movie is a remake of the 1981film of the same name and starred, Farooq Shaikh, Deepti Naval, Rakesh Bedi, Saeed Jaffery and Ravi Baswani.
Taapsee Pannu, a newbie to Bollywood stars as Seema, a girl who comes to live in the neighbourhood of the three boys, Siddharth, Divyendu and Ali. There are cameo roles done by actors like Juhi Chawla, Anupam Kher and Varun Dhawan.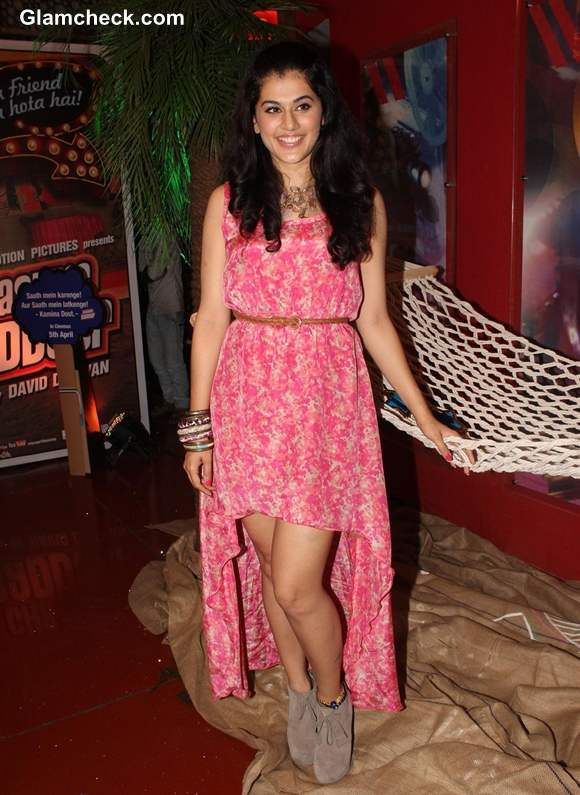 Taapsee Pannu "Chashme Baddoor"
Tapsee ushered in spring with a breezy pink dress with asymmetrical hem and a brown belt cinched to her waist. The actress accessorised her look with lots of bangles in her right wrist and ash colored suede ankle boots.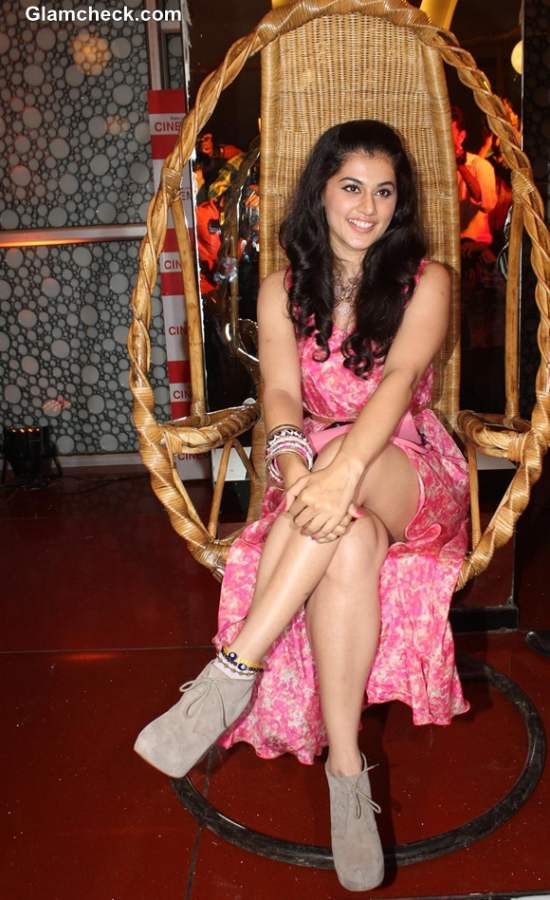 Taapsee Pannu in "Chashme Baddoor"
The pretty girl kept her dark hair loose and wore bright orange nails and a pink lip colour to complete her look.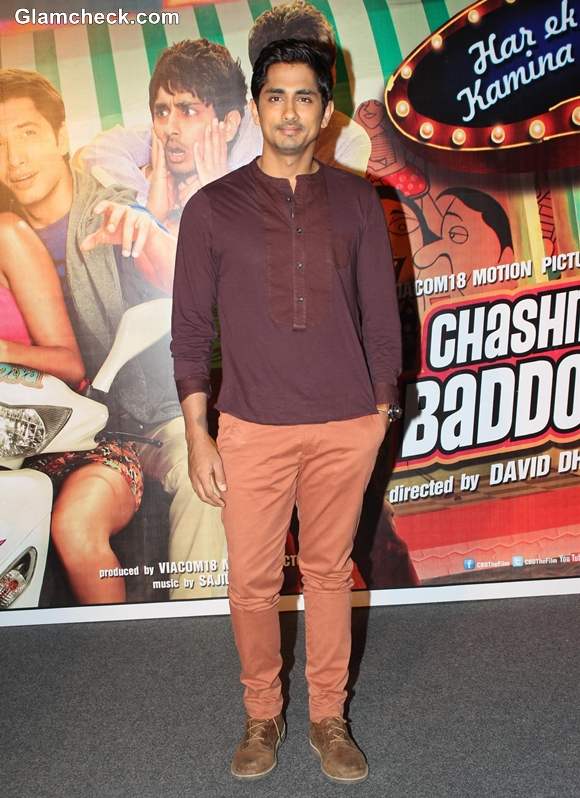 Siddharth in "Chashme Baddoor"
Siddharth on the other hand, was seen in coloured denims. A pair of orange denims wore with a plum shirt formed his look for the launch.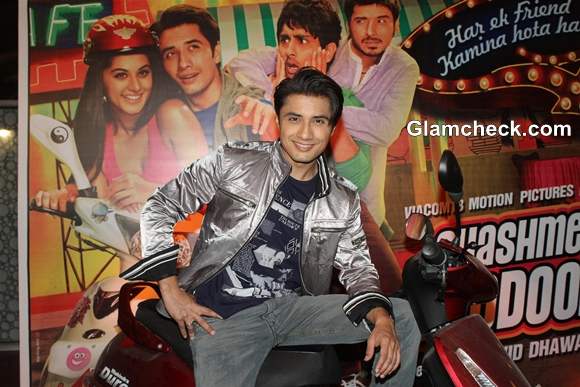 Ali Zafar in "Chashme Baddoor"
Ali Zafar who portrays the role of Siddharth Parasher, the name which Farooq Shaikh also acknowledged in the original Chashme Baddoor donned a shiny silver jacket to go with his mood which was electric! A blue t-shirt and denims was worn with the silver jacket.
IANS