Designer Anju Modi showed her collection at Wills Lifestyle India Fashion Week, Fall-Winter 2013 in New Delhi, India on Thursday, March 14, 2013.
Her work oozed a sense of patriotism with the display of military headgear and dupattas draped sash-like as one can see on high ranked officers dressed in full regalia. Woven embroidery, block prints, traditional detailing and handloom fabrics were the high points of her collection.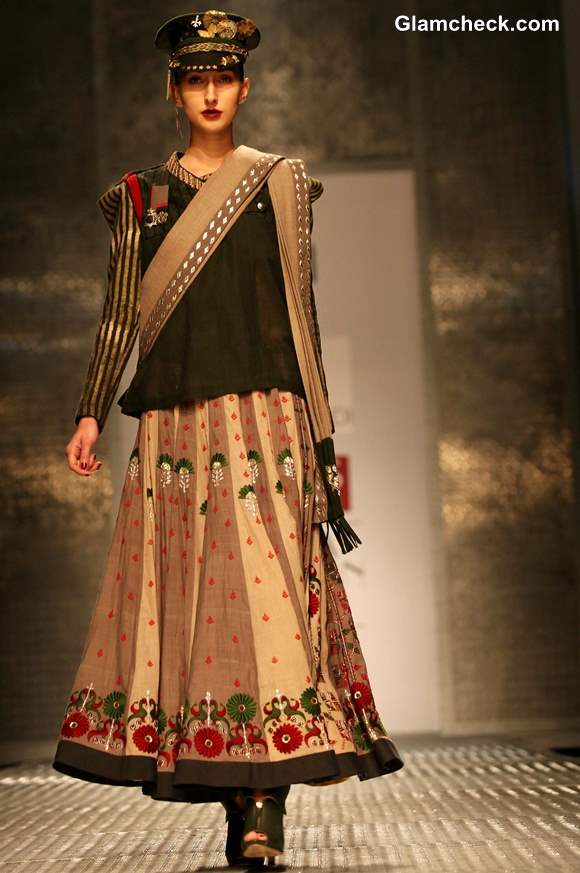 Anju Modi at WIFW Fall -Winter 2013
One could see the mix and match of colors like brown, beige, black and gold interspersed with red and green by way of embroidery. They also underlined the military feel of the line.
Anju Modi collection WIFW Fall -Winter 2013
Flared skirts with woven embroidery were teamed with tweed tunic shirts. The latter themselves sported gold detailing and intricate thread work. The combination of tunic shirts with skirts had a "Haryanvi" undertone.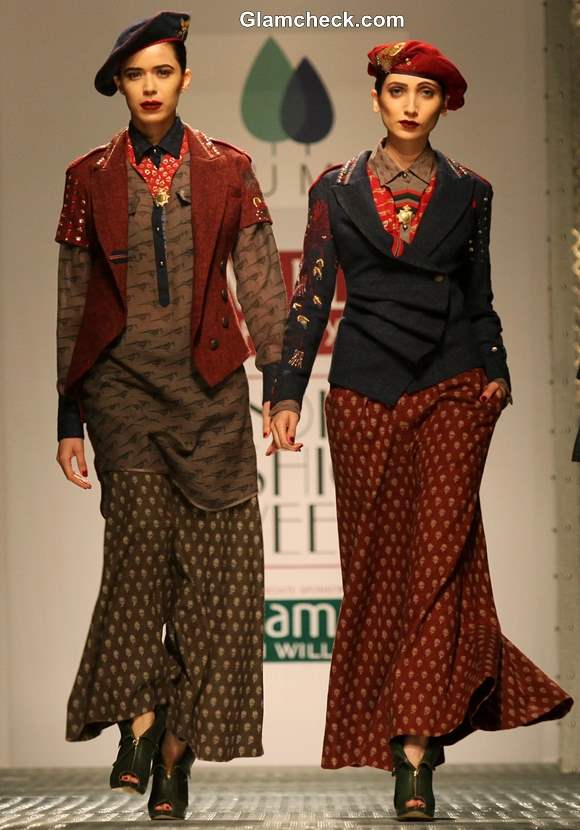 WIFW Fall -Winter 2013 Anju Modi show
Printed palazzo pants were worn with collared kurtas and jackets. One could see the use of Indian textiles that were played against each other. Vegetable dyed fabrics were used liberally.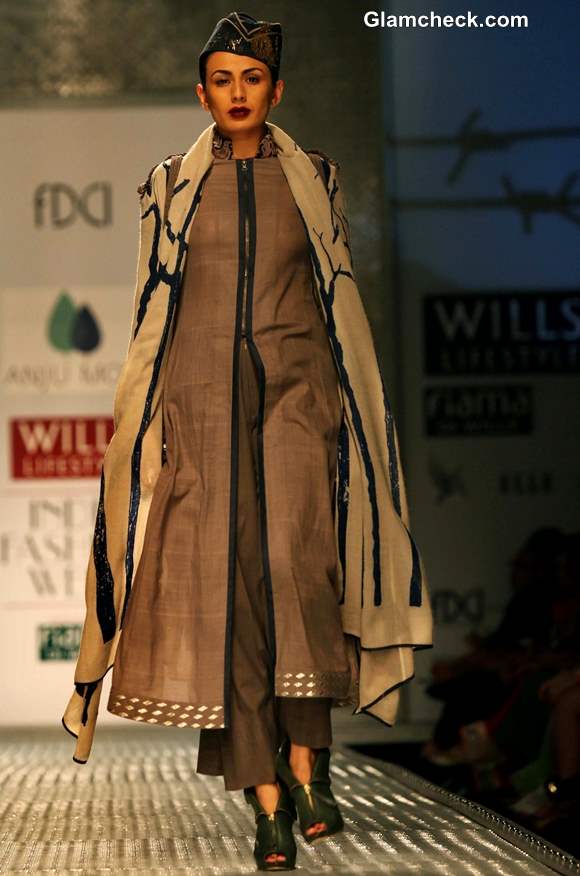 WIFW Fall -Winter 2013 Anju Modi
Sherwani suits for women worn with flared pants looked extremely ready to wear.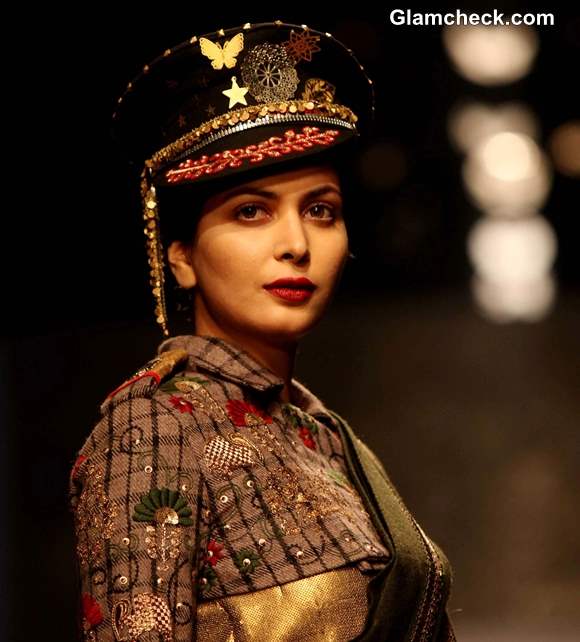 WIFW Fall -Winter 2013 Anju Modi collection
Minimalist makeup with red lips was the mainstay of the makeup. It added glamour to the muted shades of the outfits.
Trend Watch – Glamcheck's Pick from the Show
Embroidered Long Skirts
The flared long skirts with intricate embroidery have a very "multi-occasion wearability" feel to them and can be sported for a wide array of events.
IANS, Indian Photo Agency