B-town celebs turned up at the Shane & Falguni Success Bash in Mumbai recently to celebrate but also to show their support by showcasing creations from the designers' latest collections.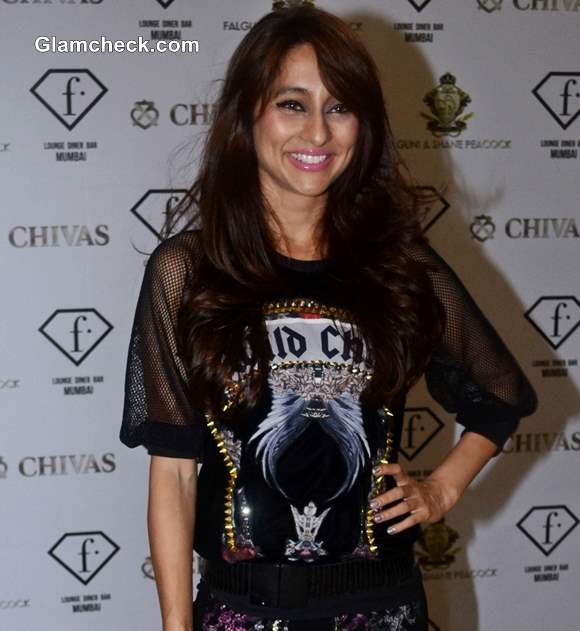 MTV VJ Anushka Dandekar looked bold and edgy in a full-on rock-star ensemble. She sported sheer black patterned tights, opaque along the hips to protect her modesty, of course.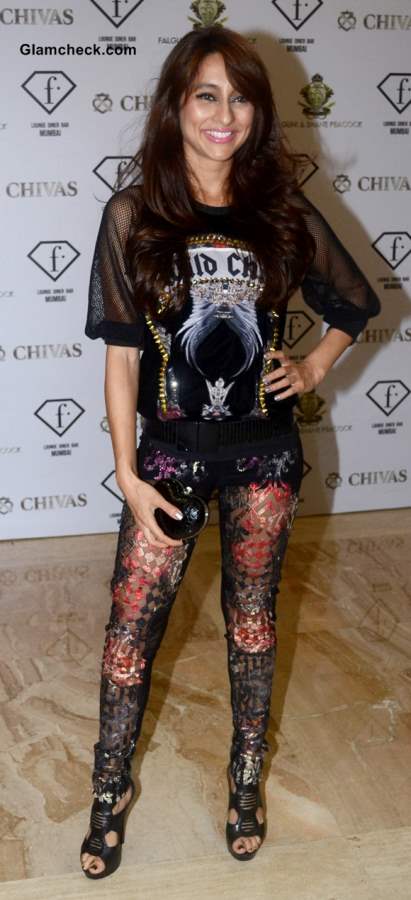 MTV VJ Anushka Dandekar at Shane & Falguni Success Bash
The sassy bottoms were paired with a black printed top that featured sheer net elbow-length sleeves. She accessorized with a black clutch and black cutout heels, the latter adding a provocative touch to her look.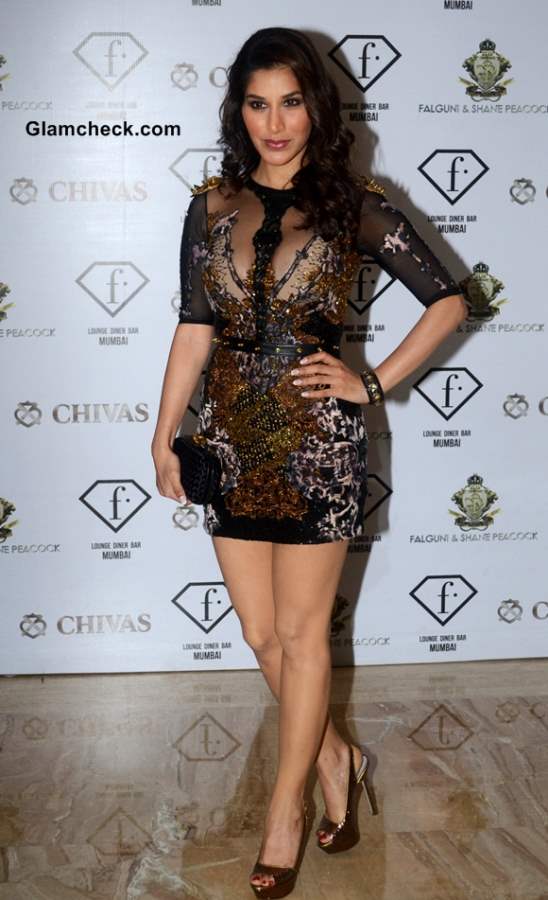 Sophie Chaudhary at Shane & Falguni Success Bash
Sophie Chaudhary too went with a rocker chic look, albeit one a little more feminine than Anushka's. The curvy brunette wore a short, snug dress sequinned in black and gold with cutouts on the upper bust overlaid with sheer black fabric. A gold-studded black belt, matching cuff bracelet, black clutch and gold sequinned peep-toe slingbacks accessorized the look, all imparting an unmistakable diva vibe.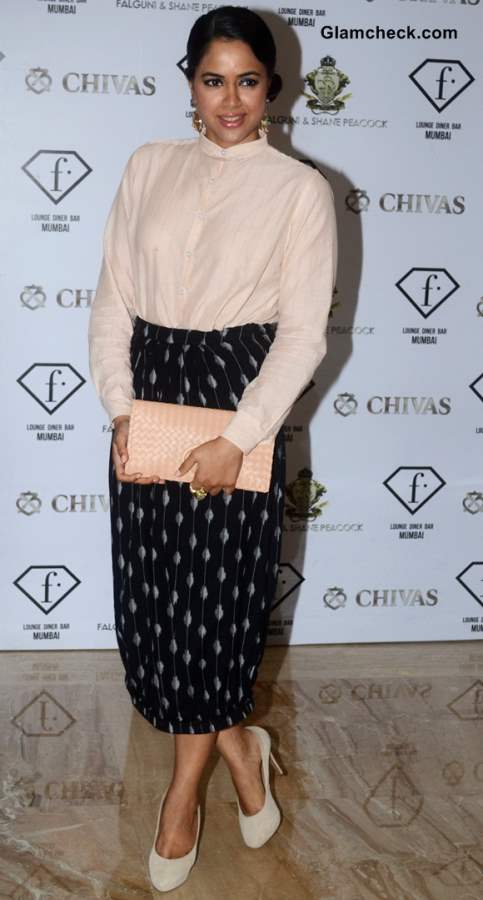 Sameera Reddy at Shane & Falguni Success Bash
Sameera Reddy looked demure and elegant in a front-buttoned, full-sleeve nude shirt paired with a printed tea-length black skirt. The outfit could have fit better, it came dangerously close to being just a tad dumpy as it was. It was probably her star-power that prevented it from coming across that way. We like the vintage danglers that her look was accessorized with. It added a nice touch of old-world charm, reinforced by her slightly retro updo. Overall a good look, but one that could use some polish to make it red-carpet worthy.
IANS