Bollywood actors Neha Sharma, Kristina Akheeva, Bobby Deol, Sunny Deol and director Sangeeth Sivan flew to New Delhi, India on March 29 to attend a press conference of their upcoming film "Yamla Pagla Deewana 2", sequel to the popular 2011 comedy of the same name.
The trailer release some time ago received favourable reviews with even Amitabh Bachchan giving it his stamp of approval on his Twitter page.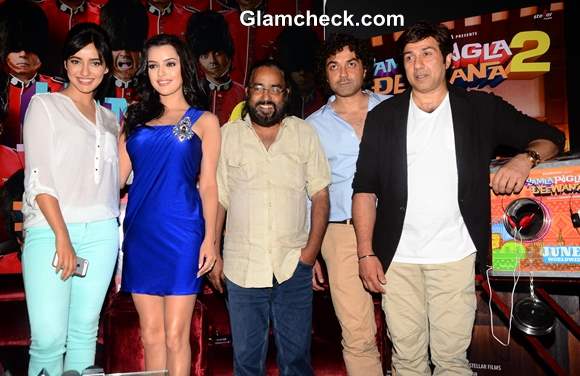 Neha Sharma Press Conference for 'Yamla Pagla Deewana 2'
With the film in post-production and the release set for June 7 this year, all that remains now for the  cast is to jet-set across the nation and the globe to raise the hype. But with this ensemble cast, that's hardly 'work'. Plus, their chemistry ensures that the promos are full of fun and laughter. Of course, there's always the style factor brought in by the female cast members. Like the cool outfit Neha donned at the event.
Her Look
Summery
What she wore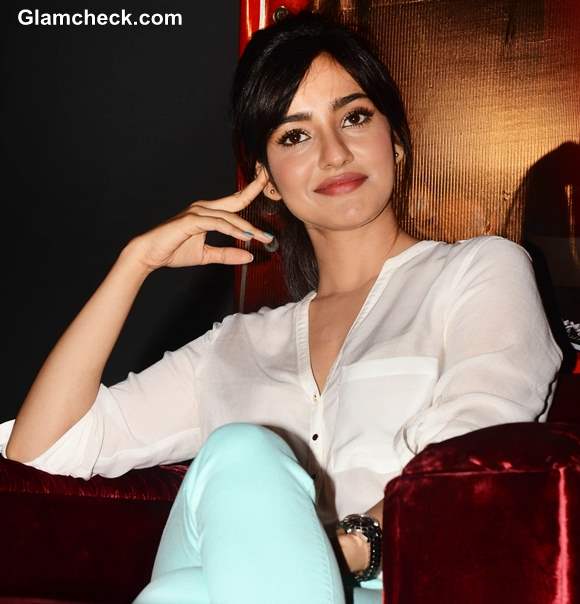 Neha Sharma attends Press Conference for 'Yamla Pagla Deewana 2'
Neha went with a very basic look but a classy one nevertheless. She wore a white cotton shirt paired with light blue pants – light, comfortable and stylish.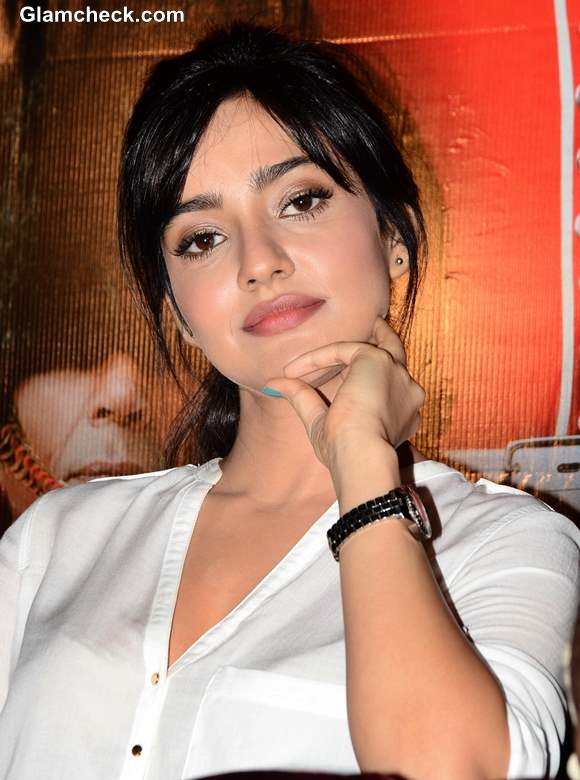 Neha Sharma 2013 'Yamla Pagla Deewana 2'
It was her hair and makeup – particularly the latter – that really rounded off her ensemble. She wore a muted red lippie that gave her lips a lush, full look. Her eyes were lined and mascarraed perfectly – not too heavy, just enough to open them up and give them exquisite definition.
Her brown locks were pulled back into a low, simple updo with a few strands left loose for a dreamy, relaxed vibe.  
Although simple – her whole ensemble has a subtly sultry quality to it which is quite titillating!
Indian Photo Agency