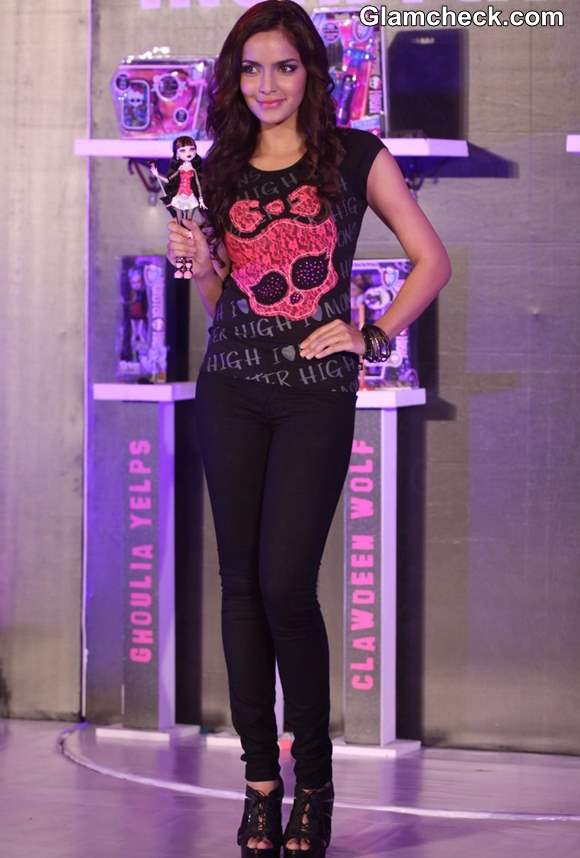 Bollywood actress Shahzahn Padamsee was roped in by Mattel – the guys behind Barbie – to launch the Monster High range of dolls in Mumbai, India on April 25.
Her Look
Casual
What she wore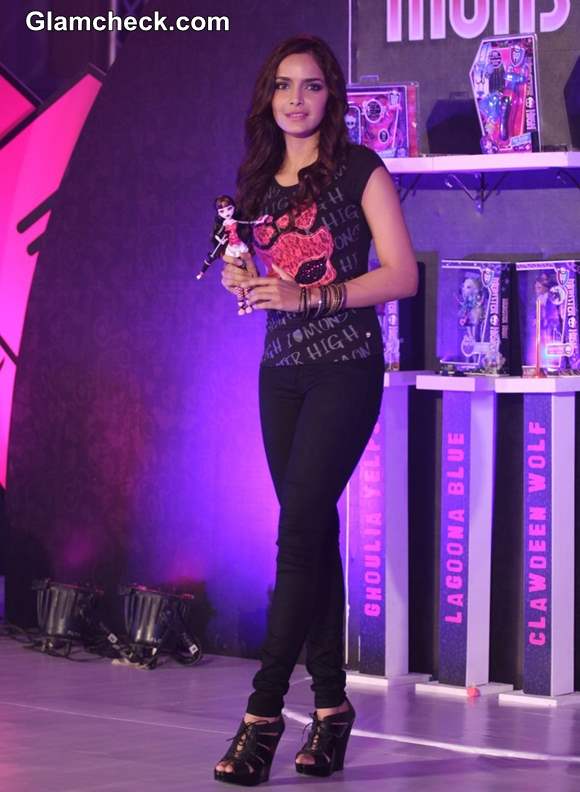 Shahzahn Padamsee 2013 Monster High Dolls Launch
Shahzahn went with a youthful, no-nonsense, fashionable look. She wore a pair of black skinny jeans with a black printed tee, accessorizing with black cutout heels and several bangles.
It's a simple look but it gives her a clean silhouette and an edge without compromising on style or femininity.
She styled her ensemble with curly hair, pink lips and black liner.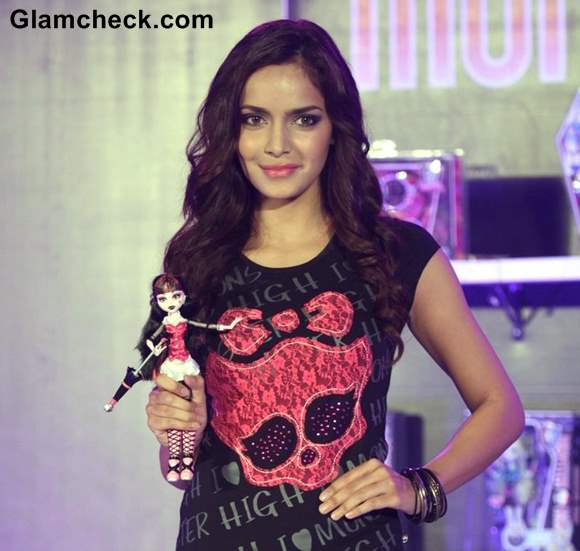 Shahzahn Padamsee at "Monster High" Dolls launch
Like the evergreen Barbie dolls, the Monster High series promises a rich storyline behind each figure. Aimed at the 9 to 15 demographic, the dolls are 'based' in an imaginary high school where they face the trials and tribulations of growing up. Each doll has a background, a quirky personality and very good fashion sense – all things that we're sure will find their way into any young girl's heart. 
IANS