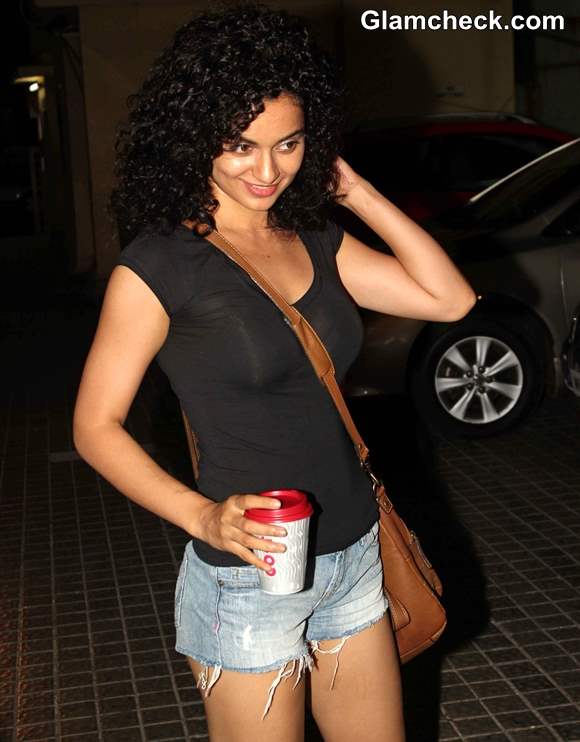 Bollywood actress Kangana Ranaut was spotted at the special screening of "Shootout at Wadala" in Mumbai, India on April 30.
Her Look
Casually edgy
What she wore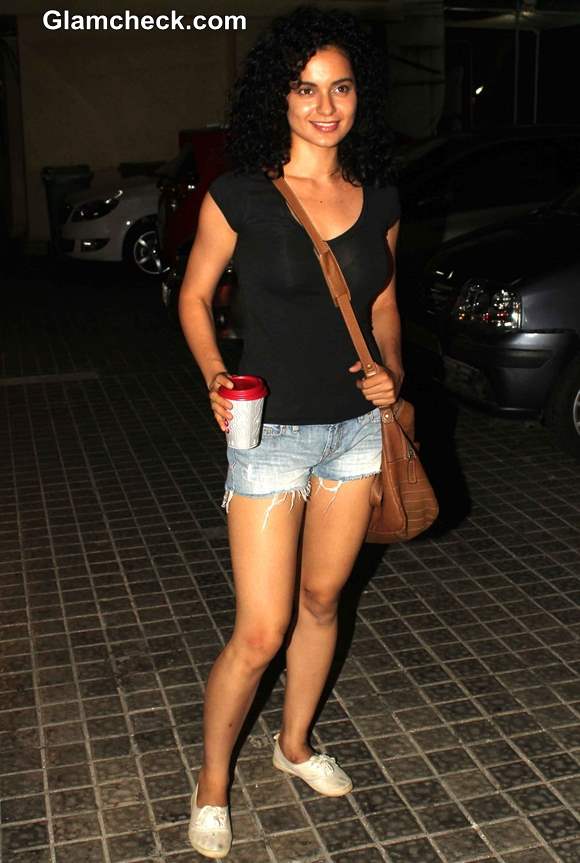 Kangana Ranaut in shorts 2013
A very simple ensemble that gets top points for being so easy on the wardrobe and the eyes. Not to mention that it's low-key and low-maintenance without sacrificing on style.
She wore a simple black tee and blue denim shorts with a frayed hemline. She paired this basic ensemble with old white tennis shoes and a tan shoulder bag
Her naturally curly locks took center-stage in the styling of this look and rendered heavy makeup obsolete, calling for only bit of a glowy infusion on her cheeks and a subtle plum lippie. 
Indian Photo Agency