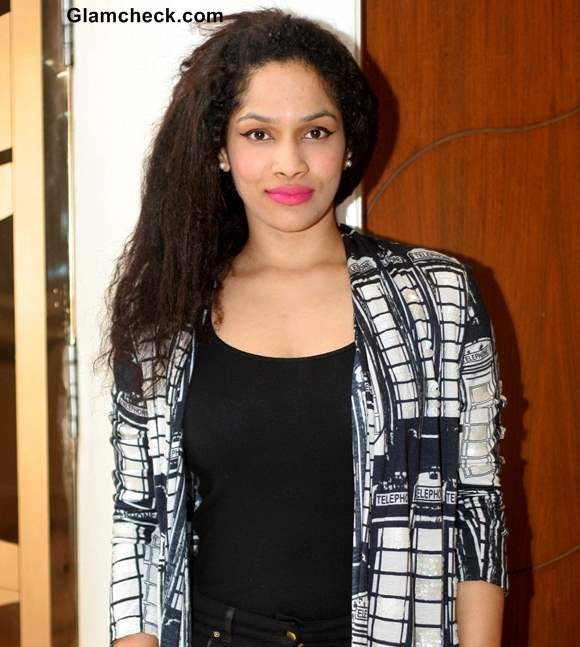 We love the look fashion designer Masaba Guptas look as she attended a fashion show organised by Lakshyam NGO and Premia at the 3rd Annual Fashion for a Cause event in New Delhi, India on May 3.
Her Look
Very chic!
What she wore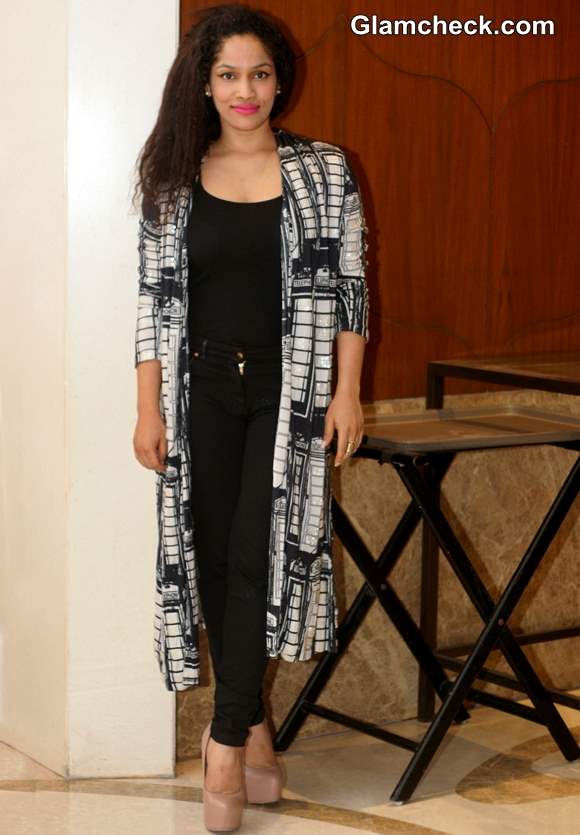 Masaba Gupta Indian Fashion Designer 2013
Do you remember the quirky phone booth print that Masaba showcased when she debuted for Satya Paul at the Wills Lifestyle Fashion Week Fall/Winter 2013? She wore one of her own creations from that collection – a monochrome phone booth print overcoat.
A black tank top and black jeans ensured that the coat took center stage in the look. Kudos on combining the monochrome trend with a little self-publicity, Masaba! Loving how easy and laidback this look is while still maintaining a style-savvy edge.
Don't miss how she accessorized the outfit with stacked nude pumps and pretty pearl stud earrings.
Her styling of the look is beautiful as well. Isn't it always? Bubblegum pink lips, a cat's eye sweep on the eyes and a healthy flush on her cheeks, all rounded off by her side-swept curls. 
Indian Photo Agency