Bollywood actress Vidya Balan is swamped with her promotional duties for her upcoming film "Ghanchakkar", her most recent trip to market the movie taking her to Punjab. However, she took time out of her tightly-packed schedule to visit the famous Golden Temple in Amritsar.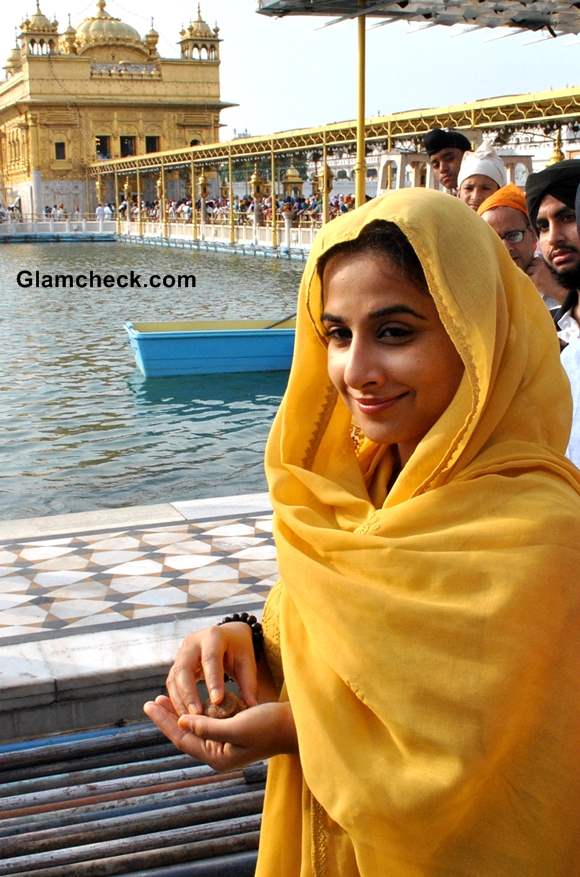 Vidya Balan Visits Golden Temple While Promoting "Ghanchakkar"
The very morning of her visit, Vidya had to catch a flight to New Delhi from Jalandhar. She was determined to make a visit to the Golden Temple and so woke up hours before dawn so she could set out for Amritsar at around 5 am.
She had a more than satisfactory time, as evident from her smile as she arrived at the shrine. After paying her respects, she hurried back so that she could make her flight. 
IANS