Golecha Jewels presented one of the most colorful and elaborate displays of bling we've seen so far on Day 3 of the India International Jewellery Week (IIJW) 2013 being held at the Grand Hyatt in Mumbai, India.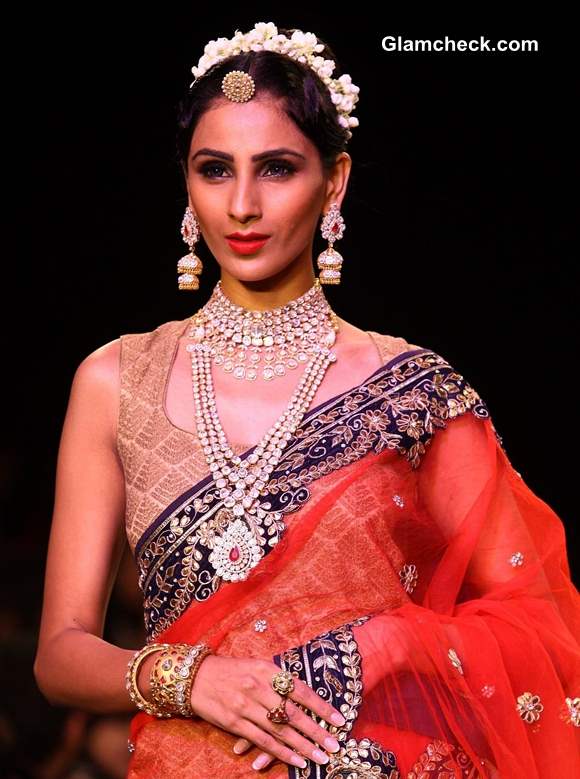 Golecha Jewels 2013 IIJW
Called Royal Indian Brides, the collection had the unmistakable air of festivity and grandeur about it. It depicted both the delicacy and the independence of the modern Indian bride without compromising in the least on the traditional aspects of the line.
Uncut diamonds, emeralds, rubies, pearls and rose-cut diamonds were responsible for the sensational aesthetics of the diverse array of jewellery.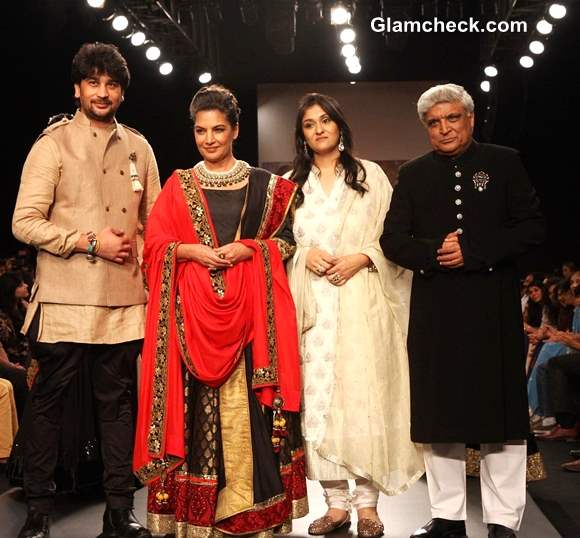 Shabana and Javed Show-stoppers for Golecha Jewels at IIJW 2013 – Day 3
Lyricist Javed Akhtar and his wife veteran actress Shabana Azmi walked the ramp together as show-stoppers for Golecha's Collection. Shabana is a pro on the runway but she has never done the catwalk with hubby Javed before. The momentous occasion was rather appropriate for one of the most stable couples in Bollywood.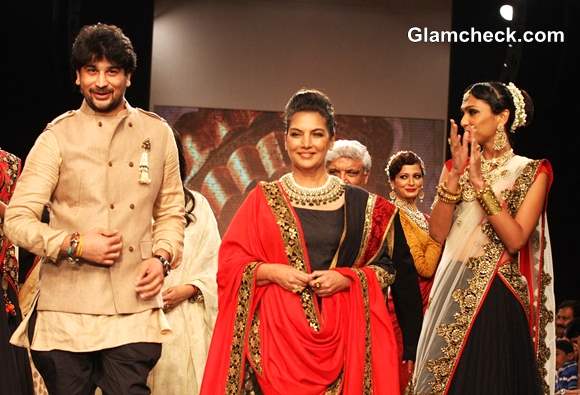 Shabana Javed Show-stoppers for Golecha Jewels at IIJW 2013
Shabana for one looked downright queenly – and it had nothing to do with what she wore or how stately her jewellery was, it had more to do with her poise and inherent grace. The red and black lehenga with the beautiful floral embroidered gold border on the dupatta was the perfect accompaniment to the emerald and gold necklace she modelled. A matching ring gave the neck piece company.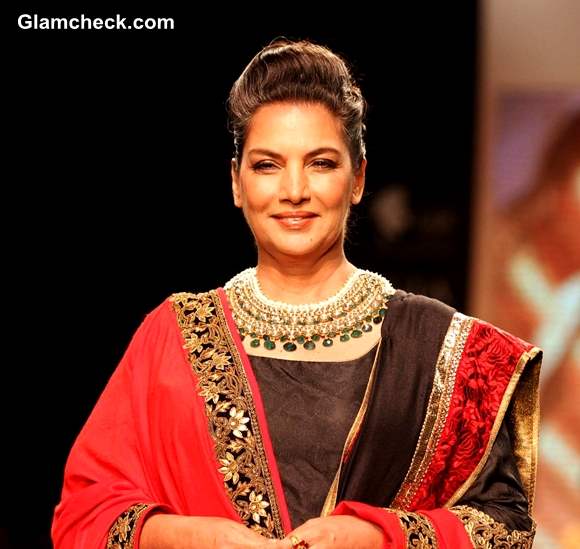 Shabana Azmi for Golecha Jewels at IIJW 2013
Meanwhile, Javed's black kurta was given a distinctive touch with a brooch from the collection.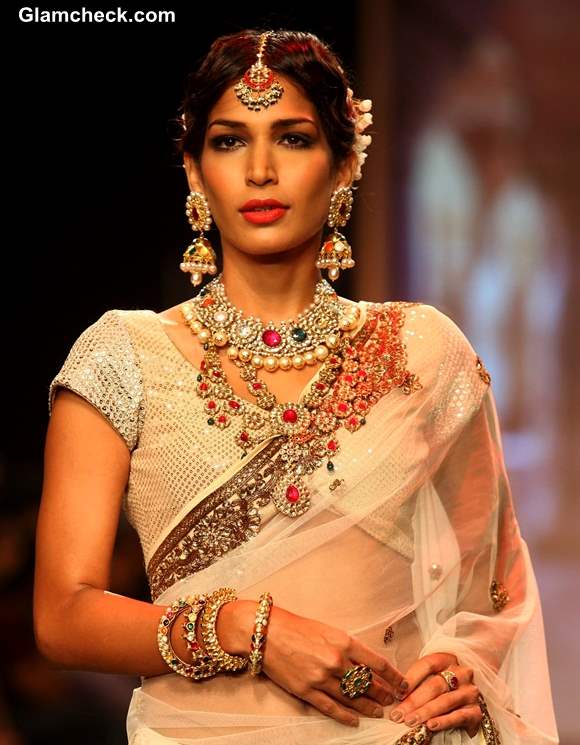 Golecha Jewels at IIJW 2013 – Day 3
Roopali and Vijay Golecha were the last two to walk down the ramp amid much-deserved thunderous applause.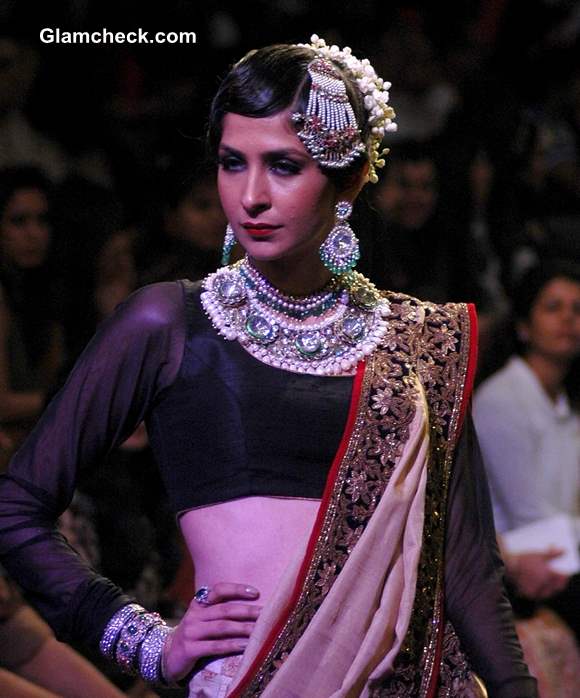 Golecha Jewels at IIJW 2013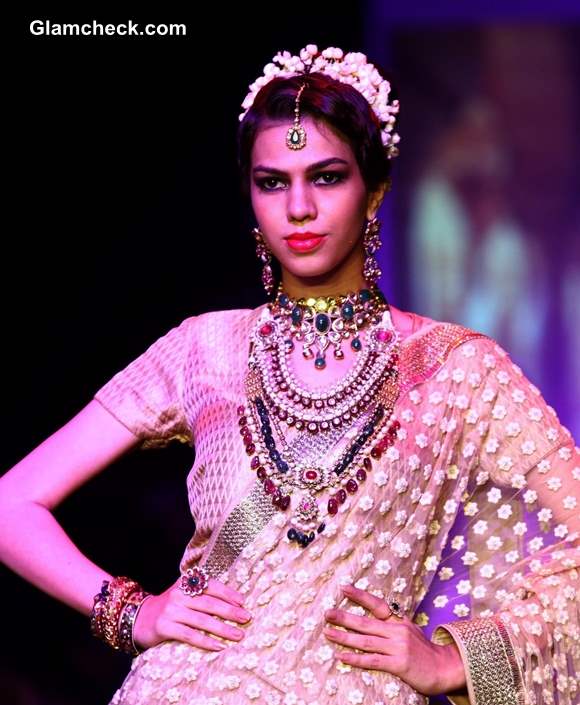 Golecha Jewels collection at IIJW 2013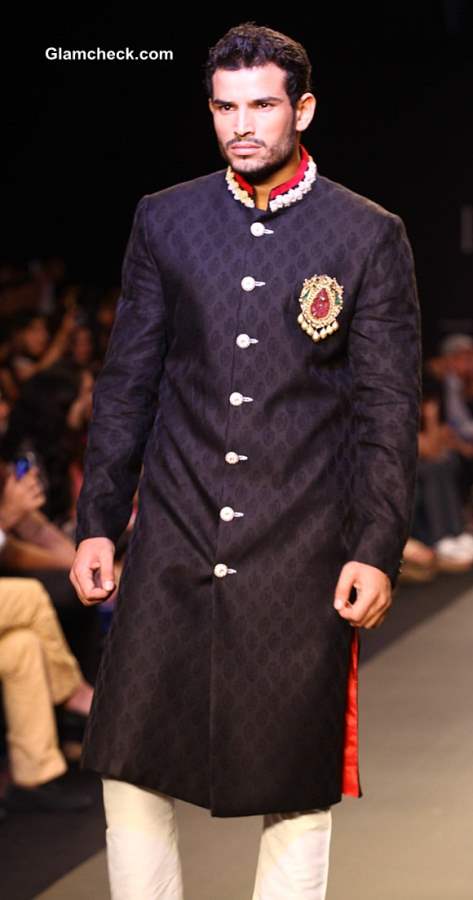 Golecha Jewels show IIJW 2013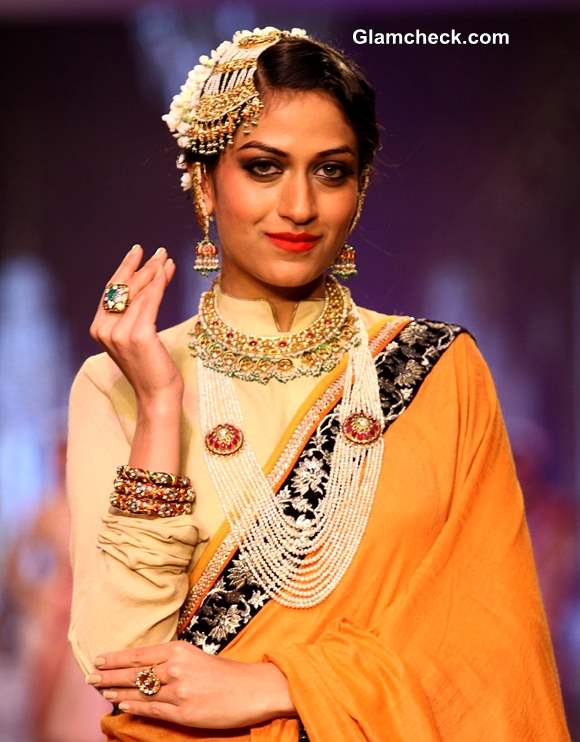 IIJW 2013 Golecha collection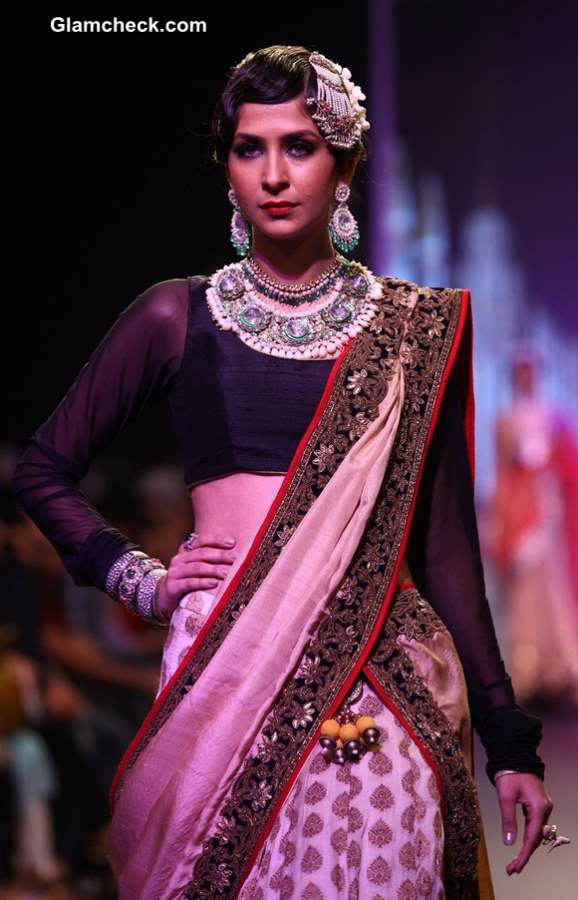 IIJW 2013 Golecha Jewels collection
IIJW 2013 Golecha Jewels show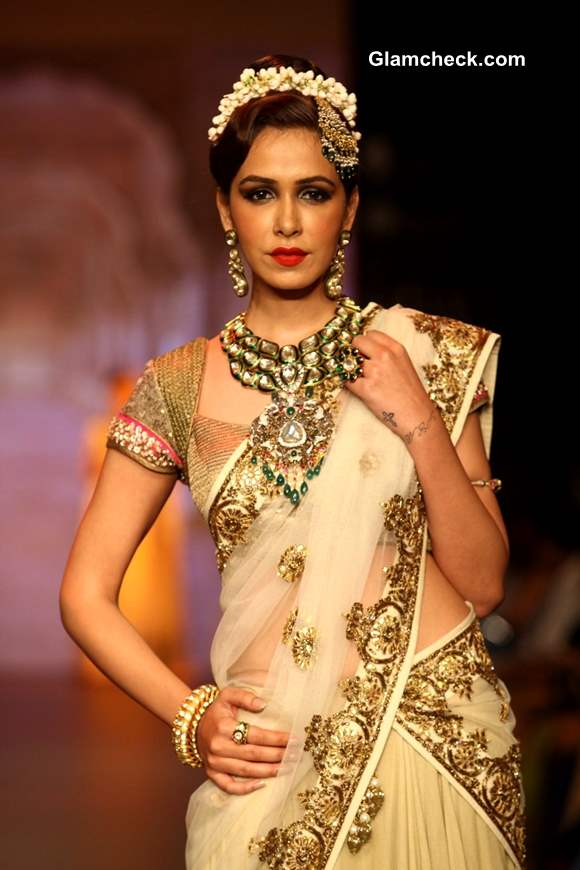 IIJW 2013 Golecha Jewels
Image: IANS