Bollywood actress Ameesha Patel looks pretty darn hot on the cover of the special issue of Maxim magazine. She launched the publication at a press meet in Mumbai on August 12.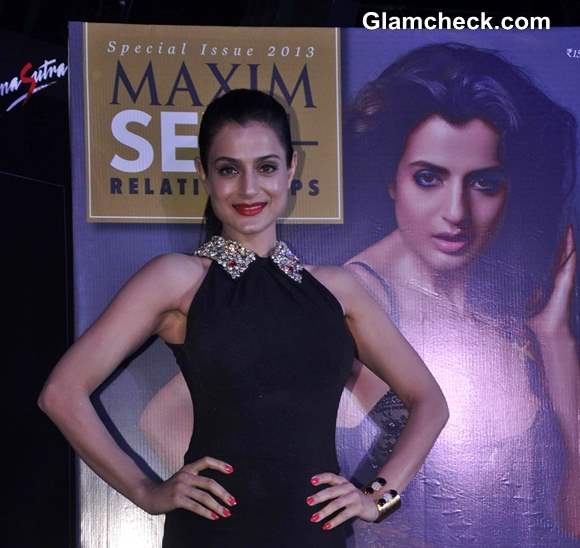 Ameesha Patel at Maxim Magazine cover launch 2013
Her avatar on the cover is quite sensational. She is photographed in what appears to be a black lacy teddy with tiny yellow bows on the spaghetti straps and the center of the bust. With her hair voluminously styled and her eyes boasting sultry dark shadow, she looks seductive and titillating as she touches her locks and throws a come-hither look at the camera.
Ameesha's outfit at the event was no less spicy.
The Outfit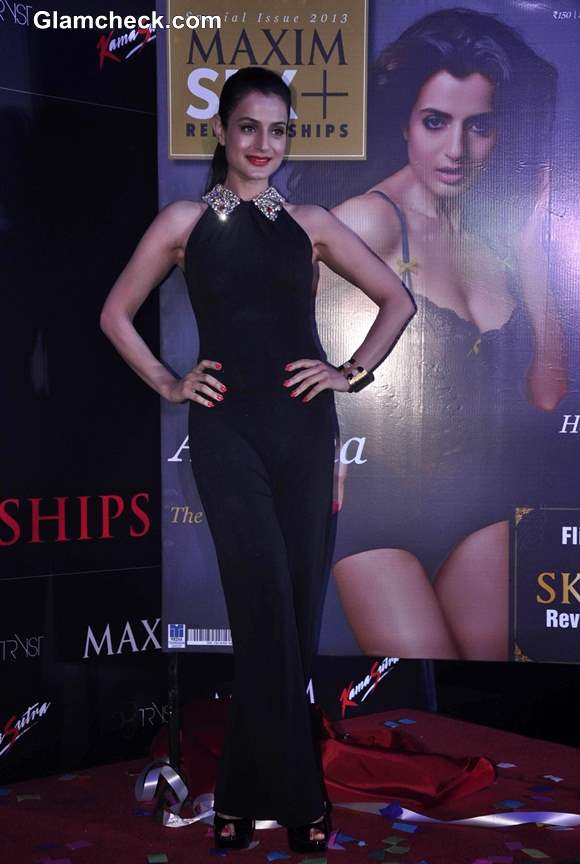 Ameesha Patel Maxim Magazine 2013
The first think you noticed about her ensemble was the statement collar – heavily embellished with rhinestones and gold. The trend has featured heavily this year and Ameesha's definitely doing it right.
It infused glamour into a plain black sleeveless jumpsuit with smooth, clean lines that showed off her newly-trim figure to perfection.
Accessories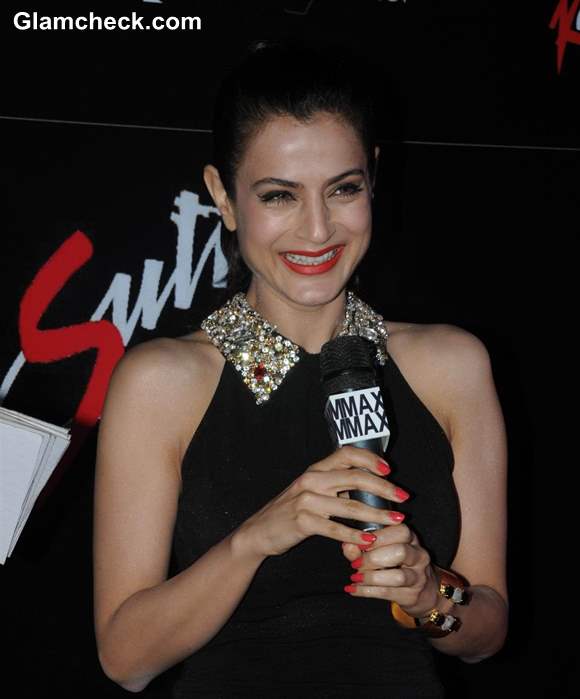 Ameesha Patel 2013 Maxim Magazine cover launch
An ensemble is only as good as its accessories, or lack thereof. Ameesha smartly let the statement collar do all the talking. But she couldn't help adding another touch of glamour with a gold cuff bracelet embellished with white and black stones. She left her ears bare, thankfully. Meanwhile, a pair of black patent peep-toes blended into the ensemble and so added a quiet finish to the outfit.
Hair and Makeup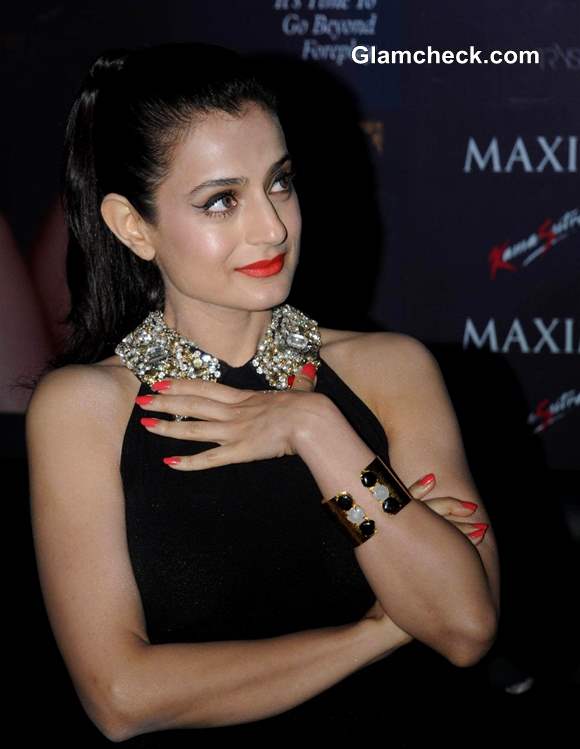 Ameesha Patel 2013 at Maxim Magazine cover launch
In keeping with the principle of letting the collar take the spotlight, she styled her hair in a simple ponytail. Red lips and a subtle cat's eye sweep rounded off her look. 
Image: IANS