Did you know that over 2 million children below the age of 5 die every single year from diseases and illnesses that are totally preventable by something as simple as washing your hands? Bollywood actress Kajol revealed these shocking statistics as she attended a promotional event to spread awareness about Lifebuoy's "Help a child reach 5" campaign in Mumbai, India on August 27.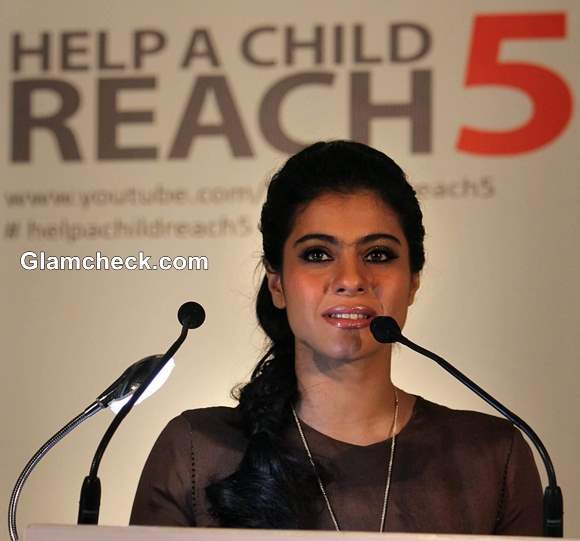 Kajol Supports Hand-washing Campaign to 'Help a Child Reach 5'
The 39-year-old wore an all-brown outfit to the event, the color quite becoming on her. Full-sleeved, sans embellishments, and with a sort of draped detailing on the skirt, the number was simple but stylish. She kept her accessories to a minimum too with a gold watch and gold chain pendant.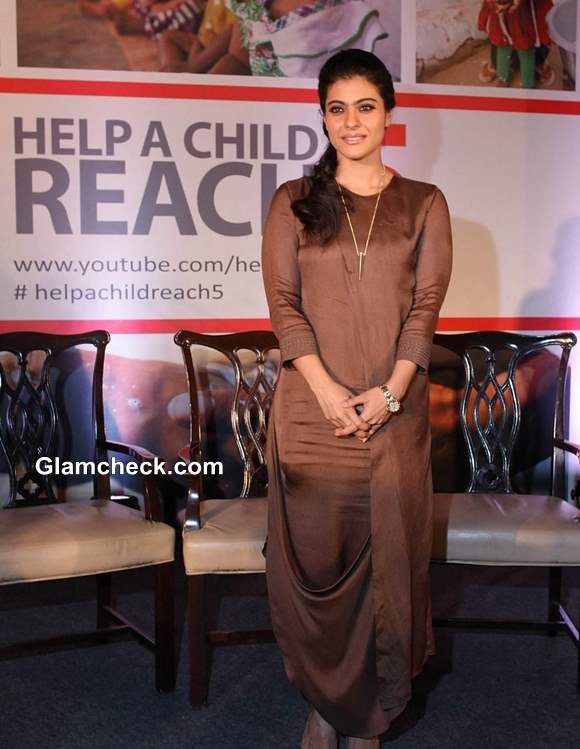 Kajol at Hand-washing Campaign to 'Help a Child Reach 5'
Her hair and makeup were quite stunning – her brunette locks fashioned into a lovely side braid, French from the looks of it. Precisely-kohled eyes and lip gloss rounded off this yummy mummy's look. Wait, don't miss her nude manicure – very alluring and also the perfect accent for her ensemble.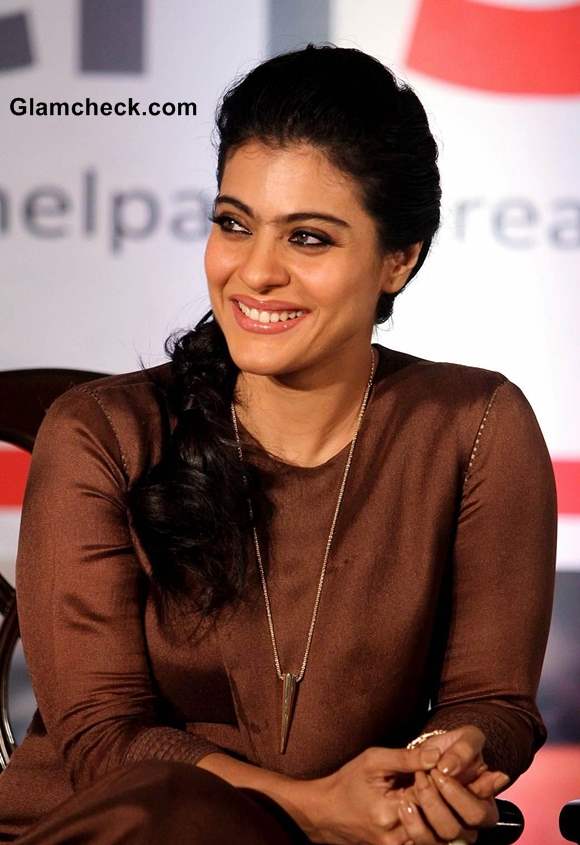 Kajol 2013 pictures
Kajol said that she had been shown a film by the sponsors of the campaign which showcased the deaths of a child every 15 seconds from such mild illnesses as diarrhoea and the much more serious pneumonia. The film brought tears to her eyes. Being a mother, she said she found it completely unacceptable that so many kids have to die when it is so very easy to prevent their deaths.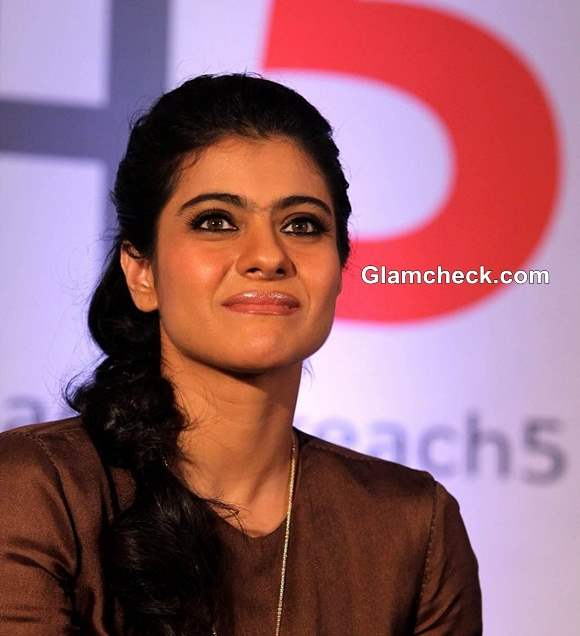 Kajol 2013
Her statement at the press meet was clear – simple hand-washing can prevent several illnesses that can lead to death. She urged people to participate in the campaign either by donating funds or by spreading awareness about this life-saving fact.
All donations to the campaign will benefit the organisation Population Service International which routinely implements programmes like these that help to save lives. 
Kajol 2013 hairstyle makeup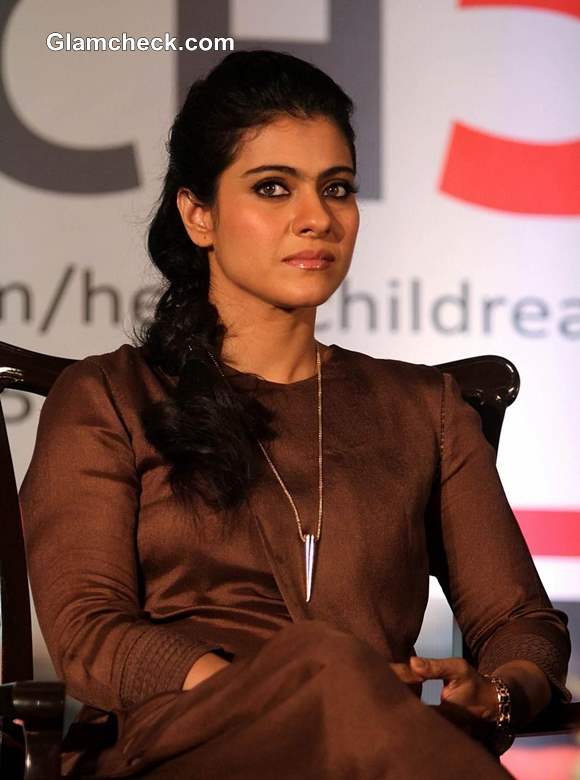 Kajol 2013 pics hairstyle makeup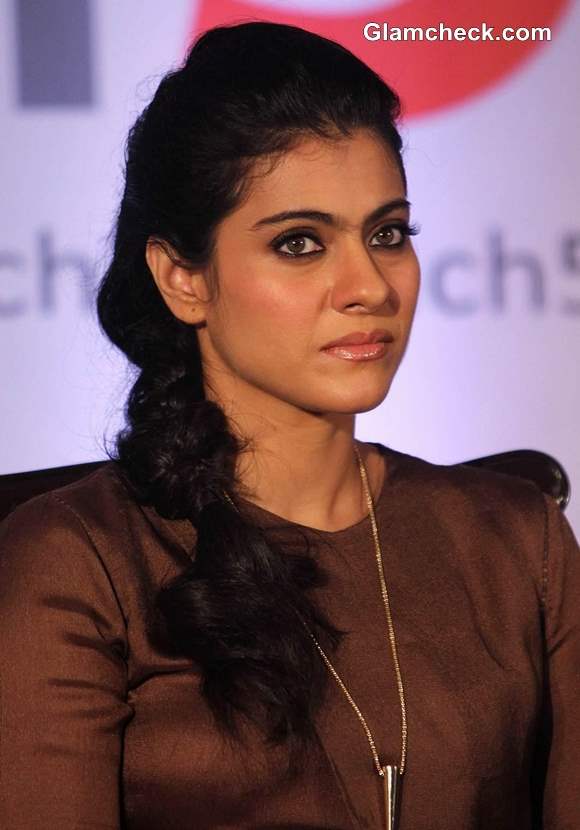 Kajol hairstyle makeup 2013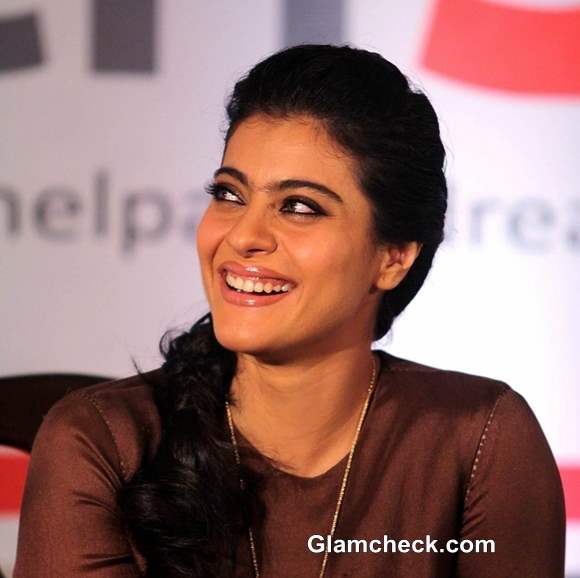 Kajol hairstyle 2013
Image: IANS