If you're a fan of Bollywood and also an ardent Krishna devotee, then the dahi handi events in Mumbai, India on August 29 would have been exactly to your taste. Not only was this year's dahi handi festival one of the most colorful and successful, it was also attended by several celebrities who joined the celebrations heart and soul.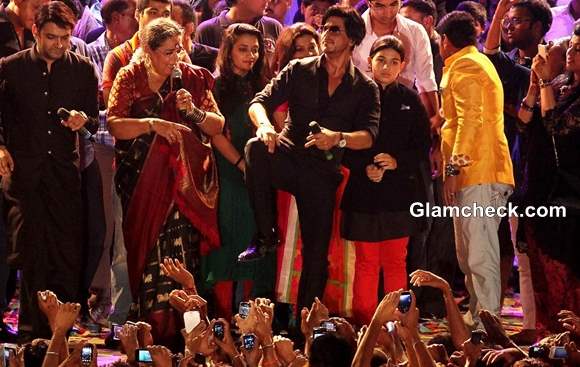 Shrukh Khan Celebrates Krishna Janmashtami
From bigwigs like Shahrukh Khan, Akshay Kumar and Hrithik Roshan to overseas beauties like Jacqueline Fernandes and newcomers like Huma Qureshi, the day was really marvellous no matter which dahi handi event you went to.
The dahi handi event in Worli organised by Sachin Ahir, Maharashtra Minister for Housing, was particularly celeb-infused. It was attended by Shahrukh, Sidharth Malhotra, Benny Dayal, Aditya Roy Kapoor, Usha Uthup and film-maker Rohit Shetty.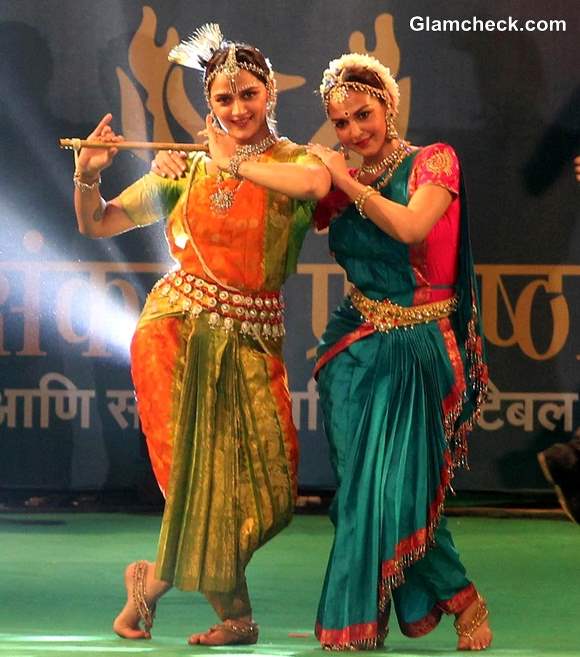 Esha Deol and Ahana Deol Celebrate Krishna Janmashtami
It also had a special item on the cards in the form of a dance performance by sister-duo Esha Deol an Ahana Deol, daughters of yesteryear actress and dancer Hema Malini who herself is known to perform on certain religious and cultural occasions. Another highlight of the evening was a stand-up show by comedian Kapil Sharma.
Bollywood filmmaker Rohit Shetty Celebrates Krishna Janmashtami
There were several other dahi handi celebrations going on throughout Mumbai and Thane worth a mention. The one at Vile Parle was attended by Shreyas Talpade, Rohit Shetty, Vipul Shah, Priya Dutt, Dolly Bindra, Vindoo Dara Singh and Madhur Bhandarkar.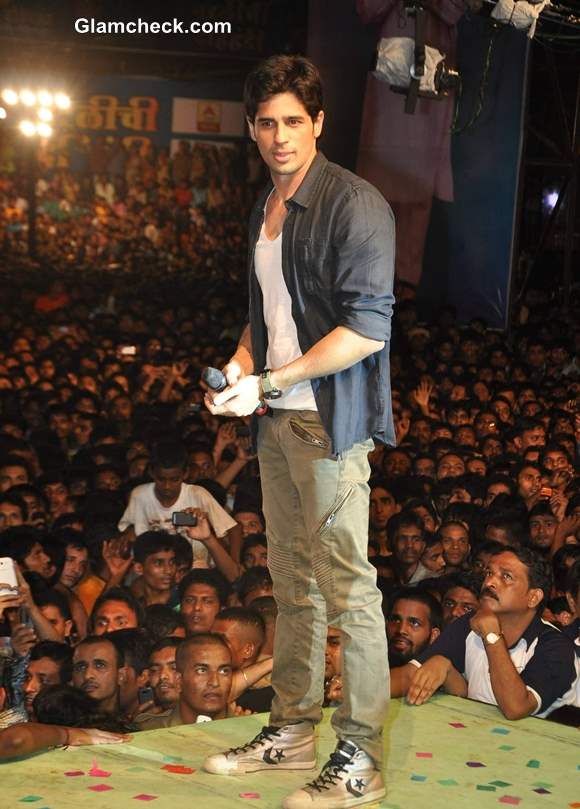 Sidharth Malhotra Celebrates Krishna Janmashtami
Hrithik Roshan made his way to one in Ghatkopar while fellow actor Arjun Rampal was seen at Sanjay Nirupam's dahi handi event along with Bappi Lahiri, Ravi Kishen and Nawazuddin Siddiqui.
Meanwhile, Bipasha Basu and Huma Qureshi flew to Pune for a smaller but just as enthusiastic dahi handi event.
Those celebs who did not have the time of their schedules to join in the dahi handi festival nevertheless relayed their best wishes to their fans via their Twitter handles.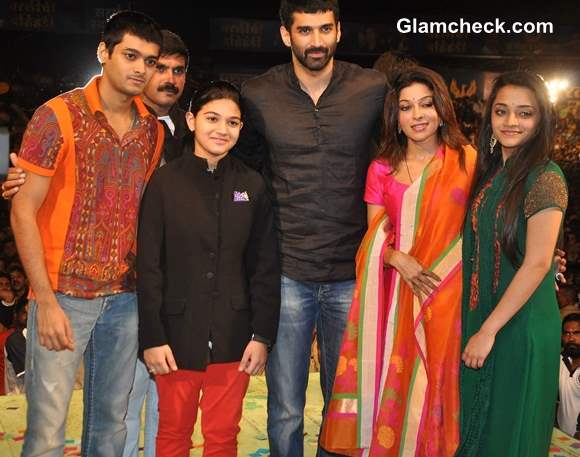 Aditya Roy Kapoor with Sachin Ahir, Maharashtra Minister for Housing and his wife Sangita Ahir 
Image: IANS