Bollywood got involved in this year's Krishna Janmashtami celebrations in a big way with several celebs making an appearance at the numerous dahi handi events across Maharashtra, primarily in Mumbai, Thane and Pune. From superstars to newcomers to the industry, everyone was letting their hair down and joining in the fun.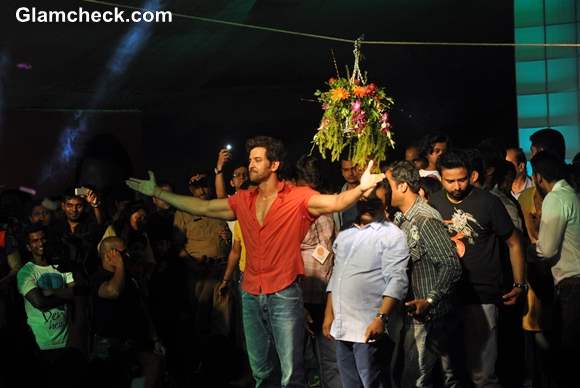 Hrithik Roshan Attends Pratap Saranaik Dahi Handi
Actor Hritithik Roshan was a part of politician Pratap Sarnaik's dahi handi in Ghatkopar, Mumbai on August 29. After a ceremonial breaking of the pot, he showed off a few dance moves from his upcoming film Krrish 3.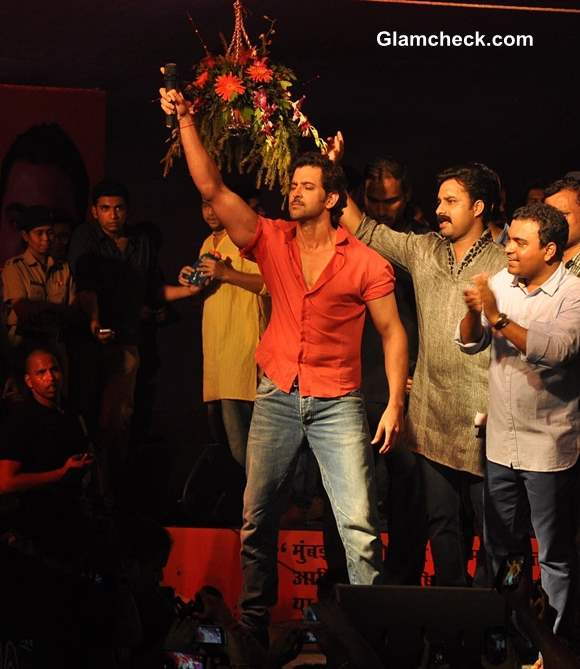 Hrithik Roshan 2013 Pratap Saranaik Dahi Handi
Director Madhur Bhandarkar and fellow actor Ayushman Khurrana joined him at the event, but it was Hrithik who took center stage and was in the limelight all through.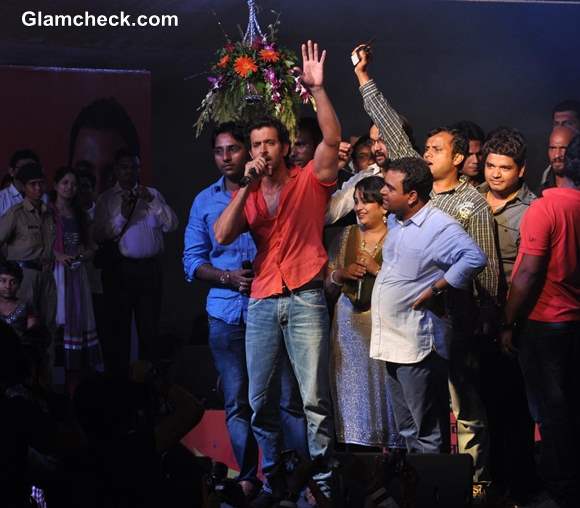 Hrithik Roshan at Pratap Saranaik Dahi Handi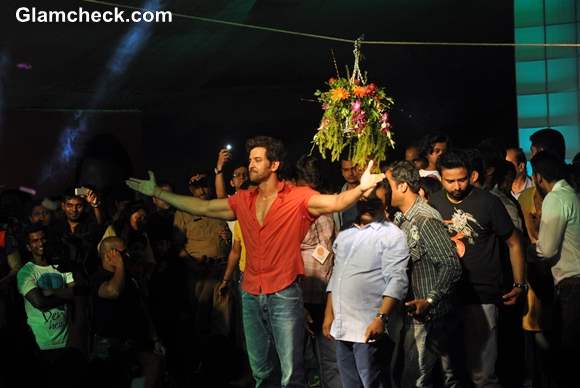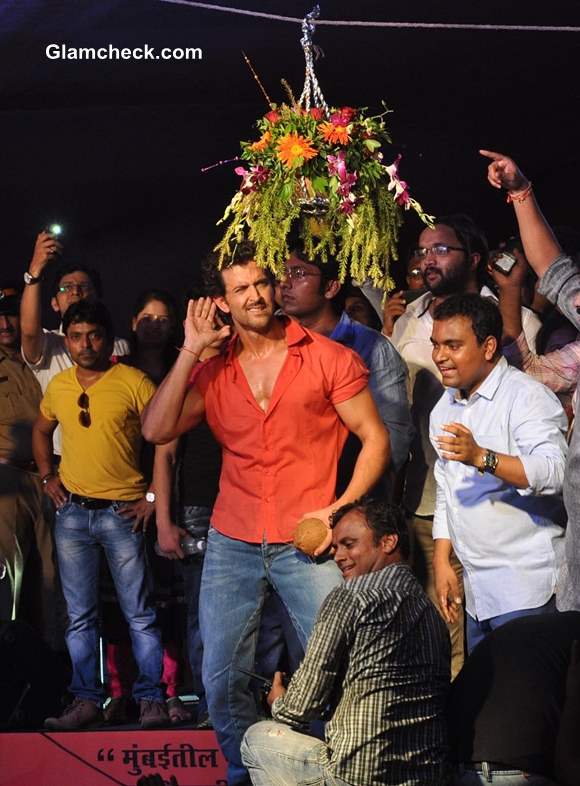 Hrithik Roshan Pratap Saranaik Dahi Handi event
Image: IANS