Actor-director duo Sunny Deol and Anil Sharma are back with yet another action-packed film after such hits as The Hero, Gadar and Apne. The latest adventure with the promising title of "Singh Saab The Great". However, the team behind the film is all ready with a first look, which was unveiled on August 29 in Mumbai India.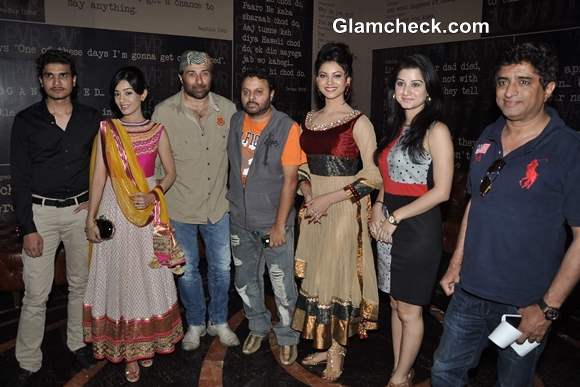 "Singh Saab The Great" Movie First Look
Sunny himself was at the event along with his co-stars in the movie actresses Amrita Rai and Urvashi Rautela. Prakash Raj, who plays the role of villain, was not present this time but we're sure to see him at future promotional events.
Other actors who play supporting roles in Singh Saab include Johnny Lever, Alan Kapoor, Anjali Arbol, Sanjay Mishra, Rajit Kapoor and Shabaaz Khan.
Cast of "Singh Saab The Great" Launches First Look in Mumbai
Anil Sharma films are generally quite lengthy – about three hours minimum – which is actually pretty standard for a Hindi movie although contemporary films have been shorter. Anil justifies the length by saying that many blockbuster films were lengthy citing the ever-popular love story Dilwale Dulhania Le Jayenge as a prime example. We're guessing this comment means that Singh Saab too will follow the same formula.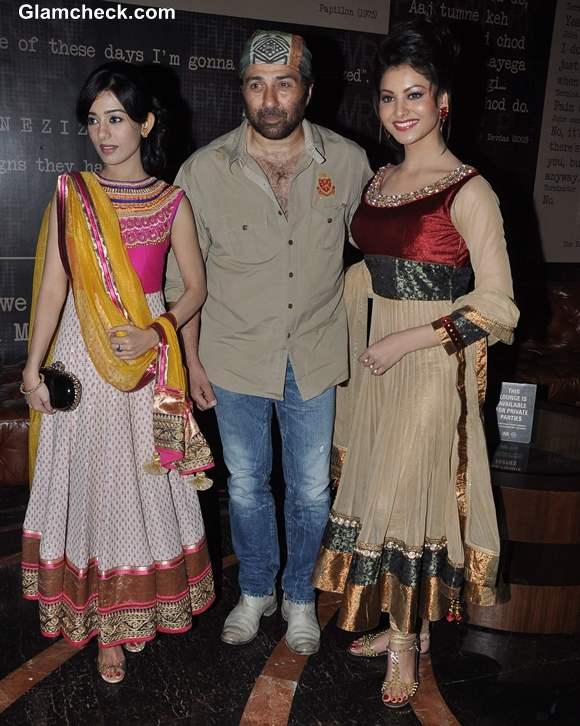 Cast of "Singh Saab The Great" Movie 2013
Singh Saab The Great is produced by Sangeeta Ahir and Anuj Sharma. It will be released under the banner of Jayantilal Gada and Alumbra Entertainment along with Shantketan Entertainments.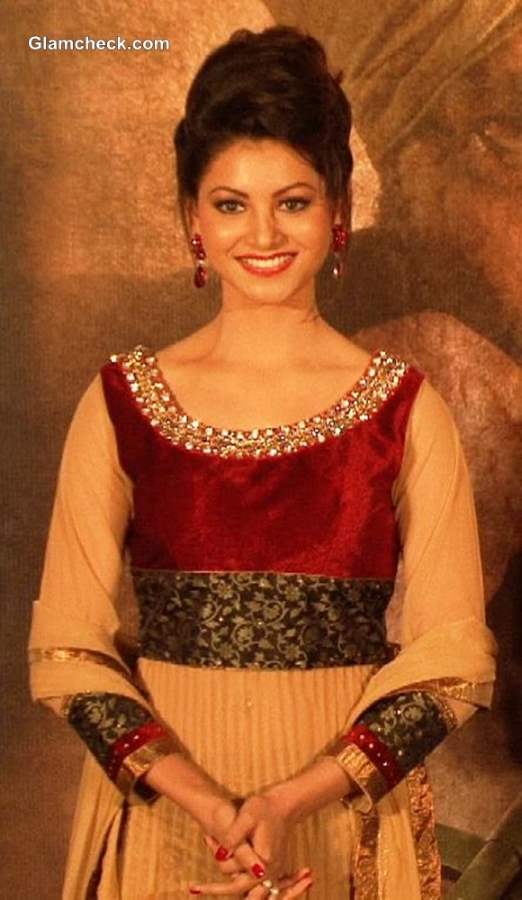 Urvashi Rautela in "Singh Saab the Great" movie 2013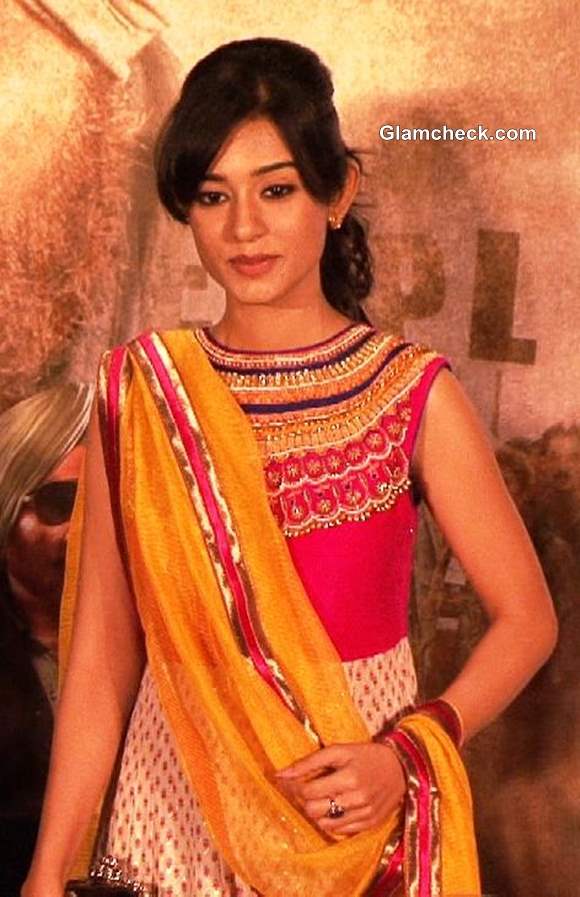 Amrita Rao in "Singh Saab The Great"
Get set for all the promotional ventures this team will put out in the coming weeks to ensure a full house at the premiere. 
Image: IANS