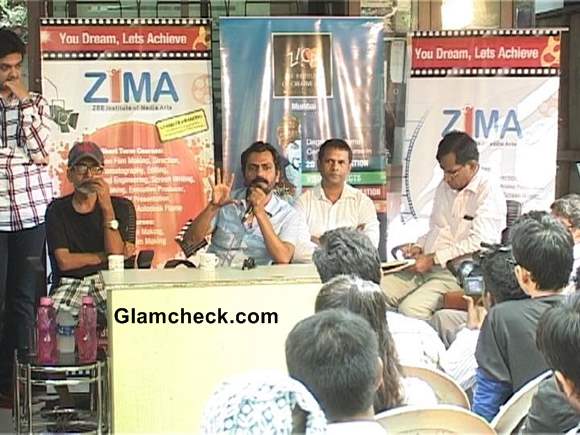 After a slow, steady struggle, Bollywood actor Nawazuddin Siddiqui finally seems to have earned his place in the spotlight. Still, after 4 hit movies in 2012, the actor isn't exactly basking in his success. Rather, he got tired of all the hard work and took a nice long break travelling the world. On his return, he took up a couple of projects including one with Anurag Kashyap. But he's quite selective and will not be doing the usual hero-type films even though scripts are piling up at his door-step. He shared this and a lot more with students of the Zee Institute of Media Arts (ZIMA) in Mumbai, India on 31st August.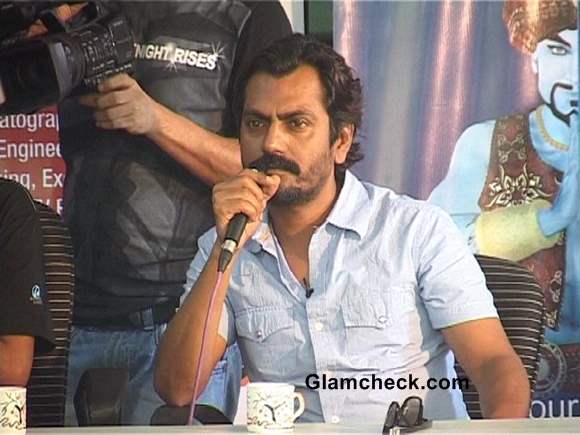 Nawazuddin Siddiqui Interacts with Aspiring Actors at Zee Institute of Media Arts
He's not your typical Bollywood hero. He isn't tall, not well-versed in English, dresses quite sedately, and keeps to himself. But Nawazuddin has earned a place in the hearts of both critics and just plain ol' film lovers who know a good actor when they see one.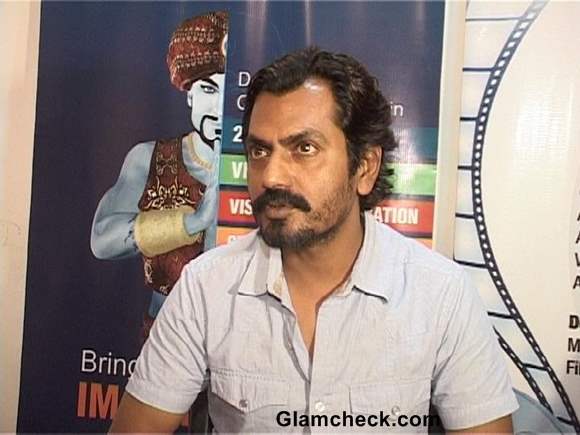 Nawazuddin Siddiqui 2013
Talking about his experiences in the acting industry, he revealed how he had often stood on the sidelines and been ignored by the very people who admire him today, but that he holds no grudges because that was a part of the process of coming into his own.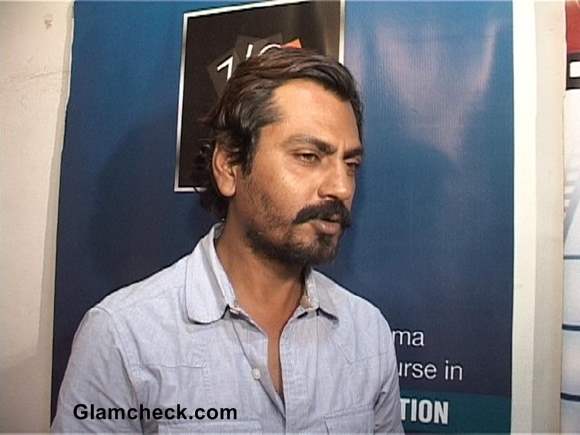 Nawazuddin Siddiqui at Zee Institute of Media Arts
He also offered the students some encouragement, telling them that all they needed to succeed was the courage to work hard. He also insisted that even those who didn't have 'godfathers' in B-town had made it so aspiring actors should stick to their guns if they had the talent to back up their dreams.
Nawazuddin offered a bit of advice too, suggesting that actors should be honest and do their best to experiment with different types of scripts rather than just stick to a certain kind and restrict themselves to a particular genre. 
Image: IANS