Bollywood actor Neha Dhupia totally swept us off our feet with her attire as she attended a press conference for Videocon d2h IIFA Weekend in Mumbai, India on July 1, 2013.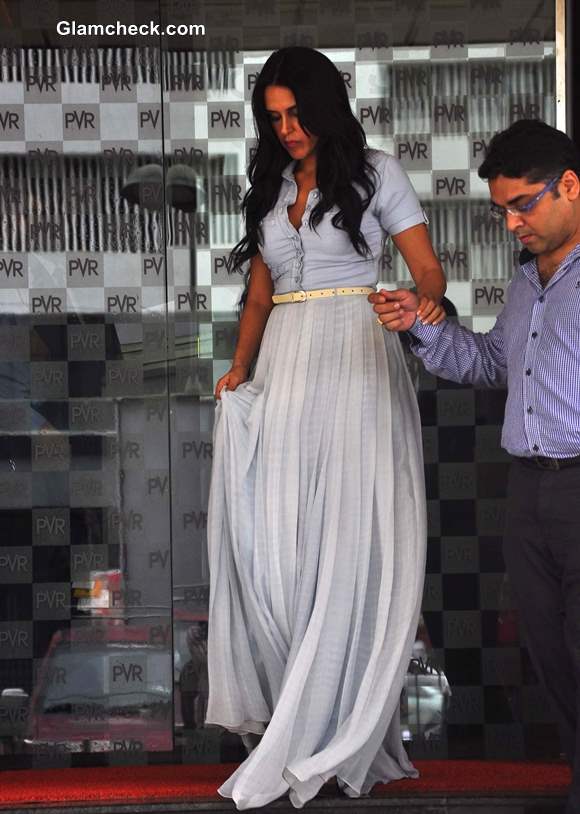 Neha Dupia shows How to Wear a Formal Shirt with a Maxi Skirt
She was sporting a really cool ensemble which was choc-full of summery class, chic elegance and just plain old innovative style sense. To say we loved it is an understatement. Here's what she wore.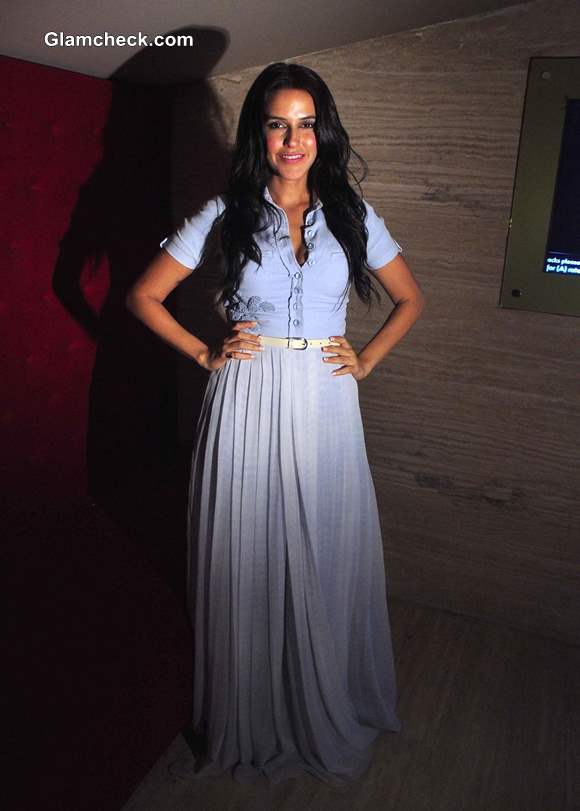 How to Wear a Formal Shirt with a Maxi Skirt like Neha Dhupia
The former Miss India paired a flowy pleated maxi skirt with a fitted front-buttoned shirt that had a bit of floral embroidery on the side of the waist. Both pieces were a very light, powdery blue. An off-white belt tied the look together.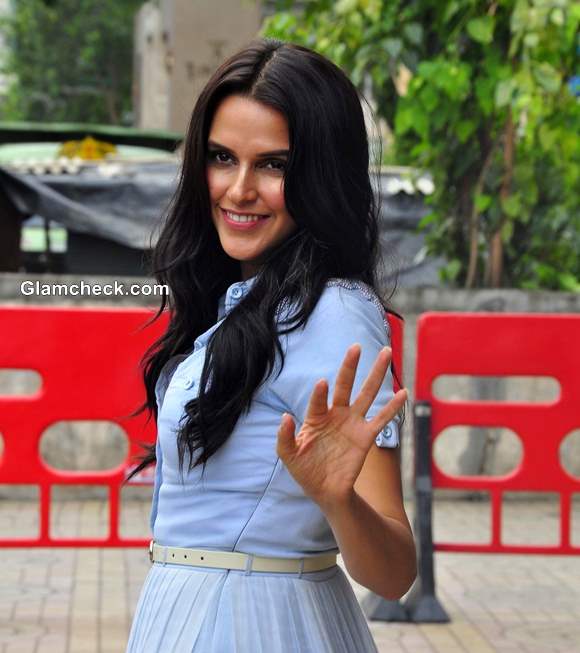 Neha Dupia 2013
She didn't go big with her hair, makeup or jewellery. In fact, that last she made do without completely. Her hair was left casually loose from a pretty relaxed center parting, forming a frame for her rose-infused cheeks and pink lips.
This look is so beautifully simple and so massively fashionable. It has a practical feel about it as well as an ever-so-slight dose of drama thanks to those almost-Bohemian bottoms.
Get the Look
Your first job is to find a maxi skirt that suits your personality. If bold prints or strong colors are you, then definitely add this touch of personality to your look. It is the authenticity of expression in any look that makes it successful so the closer you stay to your true style, the better you'll pull it off. If you want to go neutral, then by all means look for one that is white or off-white or beige or something in a pastel shade.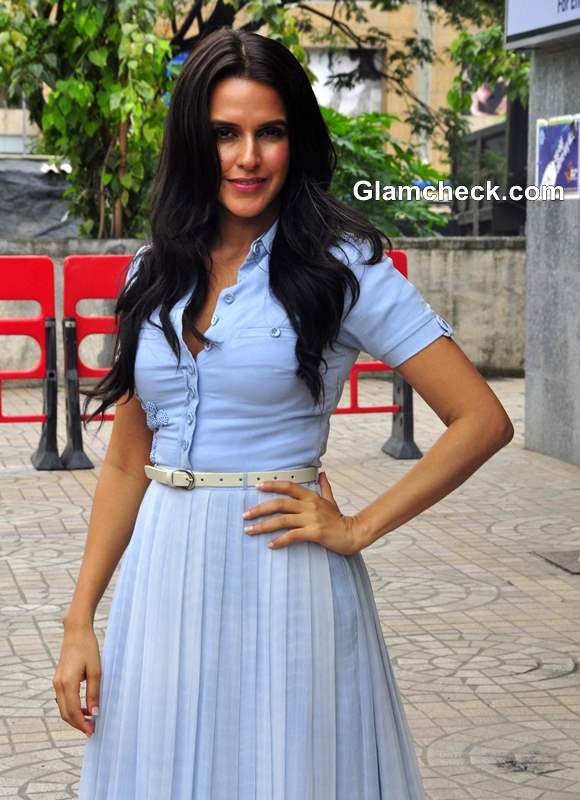 Wearing Formal Shirt with a Maxi Skirt
The next part may be a little tougher. You'll need a front-buttoned shirt that somewhat matches your lower half. If you've picked something with prints or stronger colors on your bottoms, then go for something plain or more subtle on top, unless you want to go with some color-blocking or make a bolder statement with print on print. Whatever you choose, the important thing is to ensure that it fits you well. It should not be tight. It needs to encase your curves. Something over-sized will not look good because it will have to battle with the skirt for attention, plus it will bulge out like an eyesore when you tuck it into your skirt.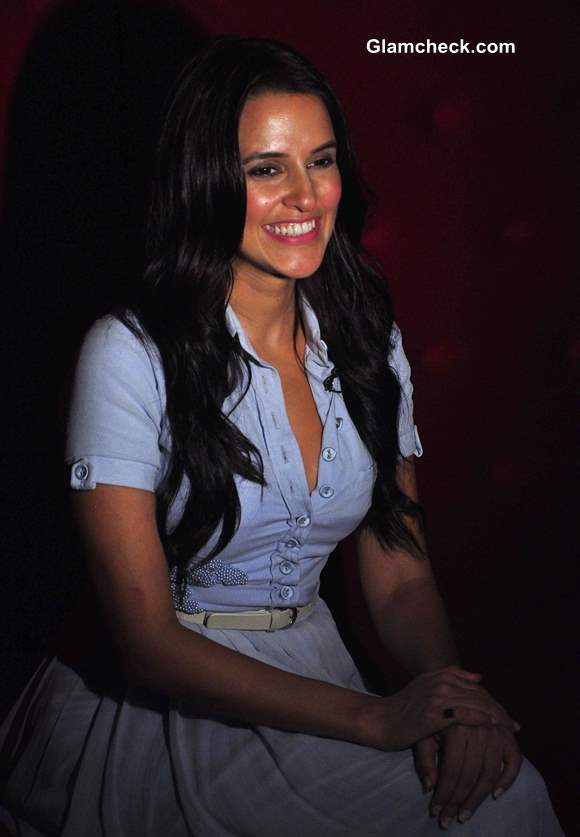 Neha Dhupia style 2013 Wearing Formal Shirt with a Maxi Skirt
Finish off the outfit with a nice sleek belt. As for your hair, let the look be semi-casual – not too relaxed, but not too stern either. Go with normal everyday makeup, but add a touch of color to your lips.
Voila, you are now as stunning as Neha herself, but with a style factor and oomph factor all your own. 
Solaris Images