Bollywood actress Malaika Arora Khan was sizzling at the launch of Alibii lounge in Mumbai, India on September 18, 2013.
She looked ultra, ultra hot in a three-fourth sleeve silver sheath dress with a back abstract print. There was a sinuous, liquid quality about both the fabric and the print which made it seem like the dress was molded to her curves and was moving over them – a very, very hot optical illusion which she casually acknowledged.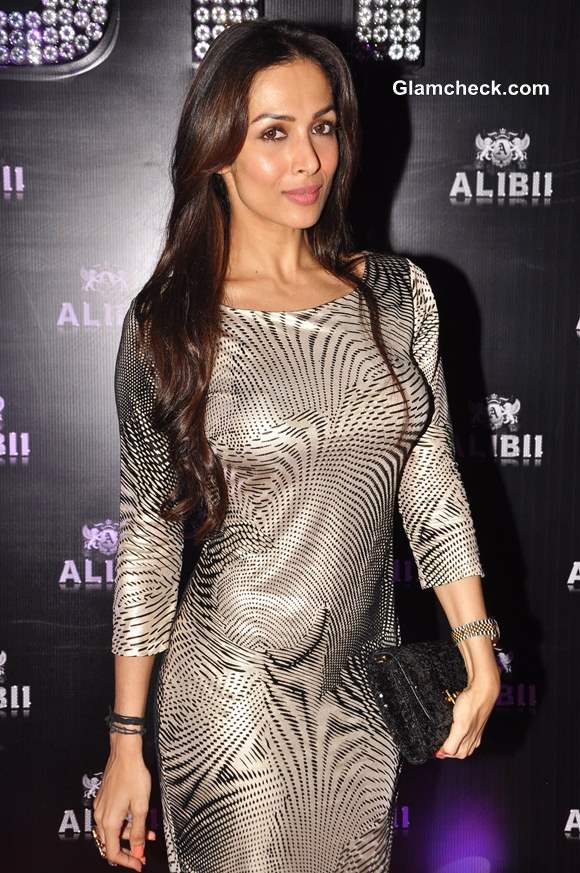 Malaika Arora Khan at the launch of Alibii lounge 203
Of course, a mere sexy dress is not enough. Glamorous accessories were the order of the evening. She toted a fully sequinned black clutch and added touches of bling with a metallic watch and statement finger rings.
Fellow actress Mugdha Godse was at the launch too and gave Malaika stiff competition, despite embodying a wholly contrasting vibe.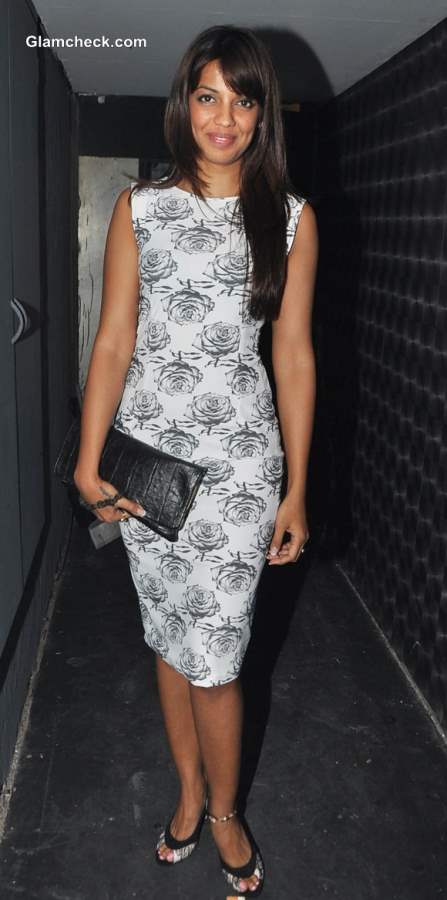 Mugdha Godse at the launch of Alibii lounge 203
Mugdha went with Masaba, choosing the monochrome trend for her look that evening. Her knee-length white dress had a print of black upside-down roses – which we suppose is quirky in Masaba's book. Even so, it looked beautifully feminine and also quite elegant. It's a little too simple when you compare it to Malaika's uber-glam look, but Mugdha's outfit has a quiet, down-to-earth sexiness of its own which is quite appealing.
She too carried a black clutch, although hers was leather. She wore a pair of monochrome peep-toe pumps which seem to match the dress at first glance, but when you took in the whole look all together, there was something decidedly off about that choice of footwear. Her beaded anklet did her no favours either.
This is a simple ensemble and would have looked much better if the overall vibe had remained so. That being said, she still got the rest of it right so kudos to that. 
Indian Photo Agency