The Hindi thriller "Raqt" was screened for Bollywood celebs at the Cinemax in Andheri West, Mumbai, India on September 26, 2013, the evening hosted by the Amit Mishra, Ashish Mishra and Shiva Rindani. The who's who did not disappoint, coming out in droves to catch the flick.
Protagonist Sheena Shahabadi attended, of course, in an attention-grabbing ensemble. She wore a black mini dress with a sheer black overlay.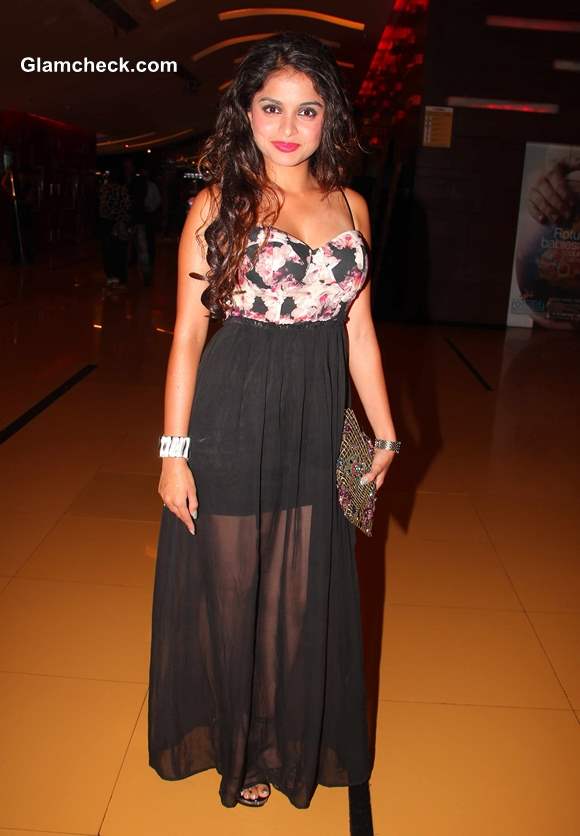 Sheena Shahabadi at Premiere of Raqt in Mumbai
The bust of the dress had a light pink floral pattern which matched her lips and a few of the sequins on her floral clutch. Statement jewellery and long, loose curls completed her look.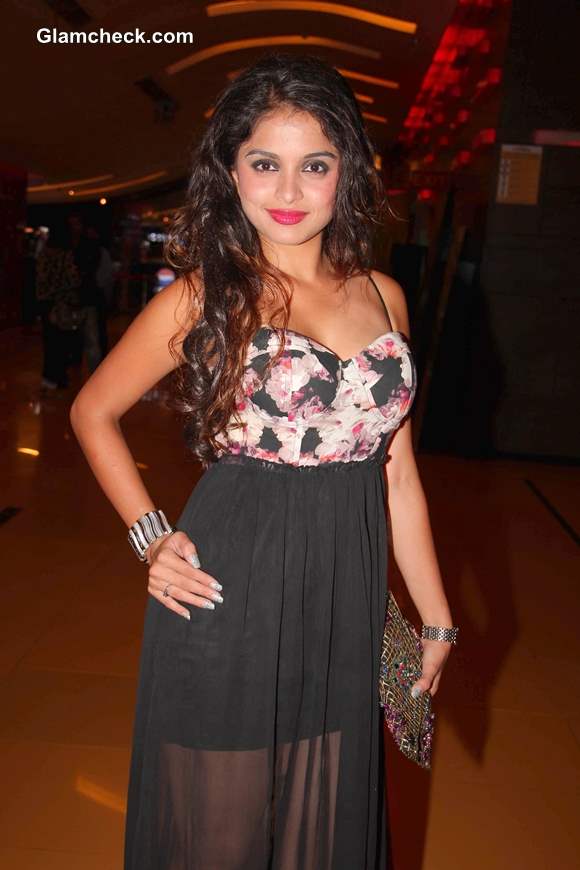 Sheena at Premiere of Raqt in Mumbai
Actors Arshad Warsi and Maria Goretti certainly seemed to be in a good mood at the premiere. Maria went with a traditional look in a multi-colored sari with a black blouse.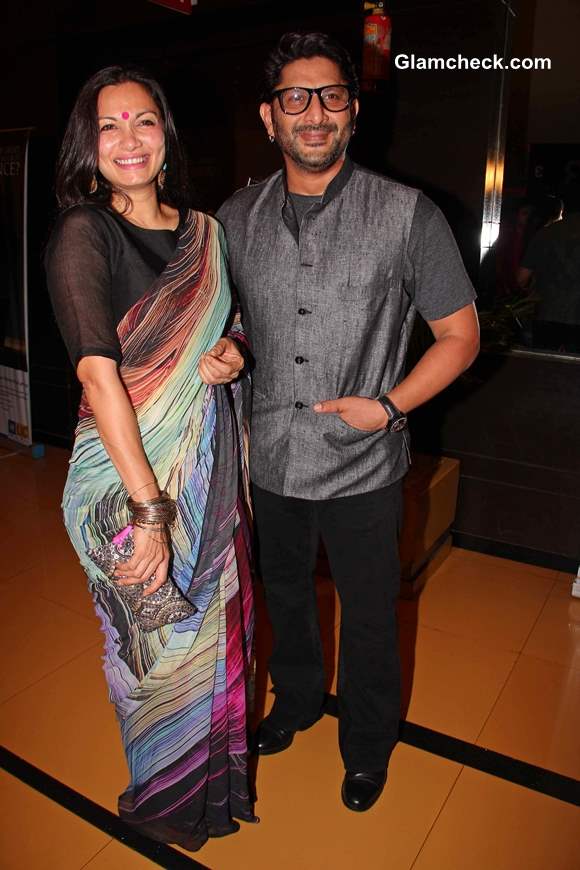 Arshad Warsi and Maria Goretti at Premiere of Raqt
She accessorized with a sequinned clutch, several bangles in one hand, statement gold earrings, a gold stick-on nose stud and a large pink bindi. Hubby complemented her in a short-sleeved grey shirt, black pants and black shoes.
Aruna Irani looked as graceful as ever and yet quite contemporary in a cheerful yellow anarkali outfit with a slim purple border and embroidery running from the neckline to hips.
Aruna Irani at Premiere of Raqt
Her makeup was impeccable and very age-appropriate – natural colors on her cheeks and eyes balanced out by a maroon bindi and a lovely red lippie. A simple top-knot completed her look.
Aprijita Mahajan went with a little black dress with a faux fur sequinned black shrug, rounding off her ensemble with strappy heels, minimal jewellery, curly hair and red lips.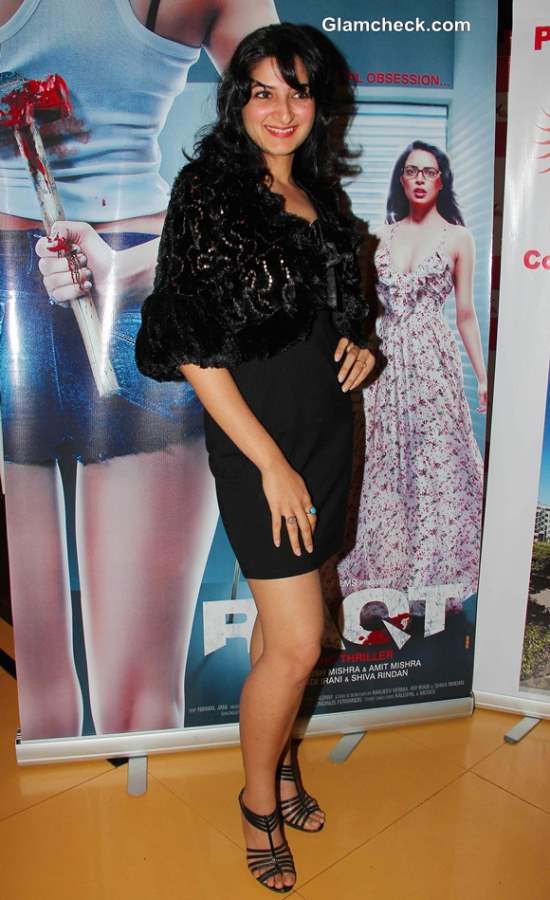 Aprijita Mahajan at Premiere of Raqt
Other celebs who attended include Indra Kumar, Shakti Kapoor, Pradeep Rawat, Arjun Mahajan, Ali Irani, Premal Goragandhi, Sunil Pal, Haya Sehgal, Ajay Mago, Ravi Kishan, Abhishek Awasthi, Murali Sharma, Sanjay Kakran, Daboo Malik, Sahila Chadda, Harsh Chayya, Kunika Sadanad, Mukesh Tiwari, Sunil Agnihotri and Harry Josh.
Raqt releases nationwide on September 27, 2013. 
Solaris Images