How do you look edgy in a sari? Just ask Vidya Balan. The Bollywood actress was recently seen sporting a traditional look in the full nine yards like she always does, but her vibe this time was decidedly different.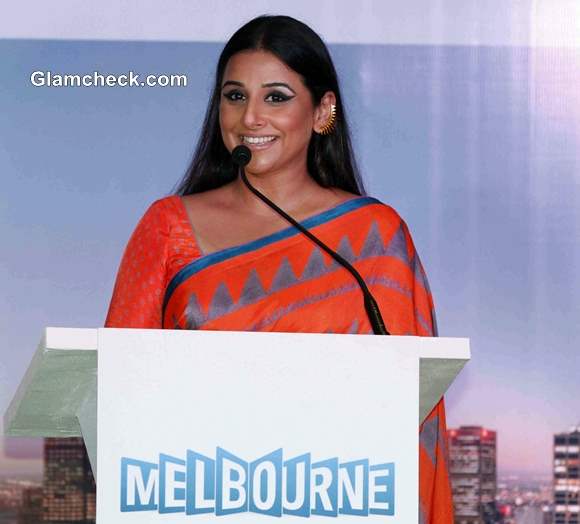 Vidya Balan 2013 Indian Film Festival  Melbourne
Vidya was wearing a sari that was pre-dominantly orange. It featured triangular patterns of grey on the pallu and was a solid grey on the pleats. All of that within a slim electric blue border and almost-indiscernible accents of pink edging the border, the outlines of the triangles on the pattern, and also on the reverse of the pallu.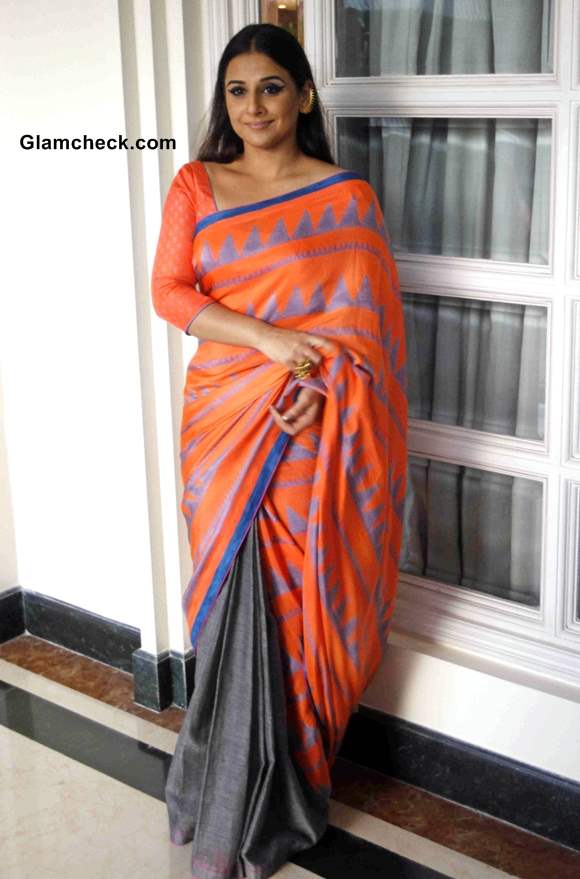 Vidya Balan at 2013 Indian Film Festival of Melbourne  press conference
The geometric pattern of the sari was modern and fun while the barely-there pink shades played a bit of a trick on the eye that made you look twice.
She teamed the sari with a three-fourth sleeve orange blouse with pink floral patterns, cut in the same scooped out neckline and low back that she tends to favour with all her saris.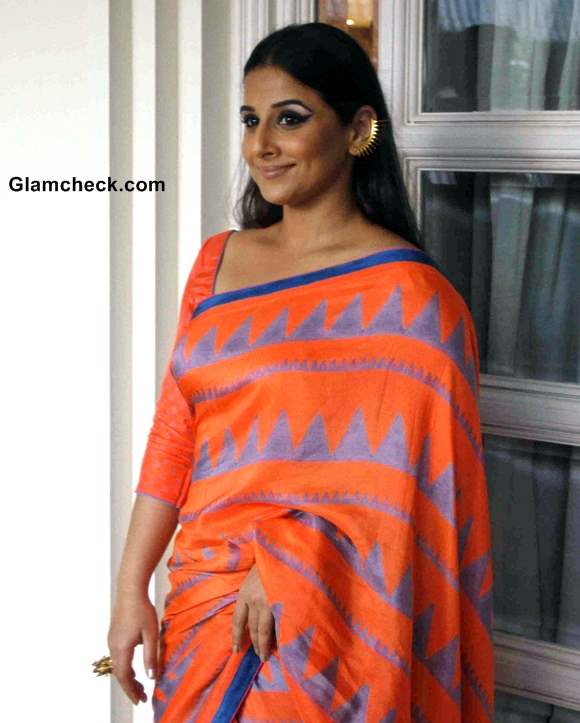 Vidya Balan Traditional look at 2013 Indian Film Festival of Melbourne  press conference
The sari is itself quite a unique piece with a standalone feel. Vidya went on to accessorise and style it to accentuate the edge that it subtly brought to the table.
First off, she wore a huge gold statement ring and striking pointed ear cuffs to accessorise. The ear jewellery in particular was a big part of her look because it was one of the first things that drew the eye when you looked at her and they seemed to set the vibe for the rest of the ensemble.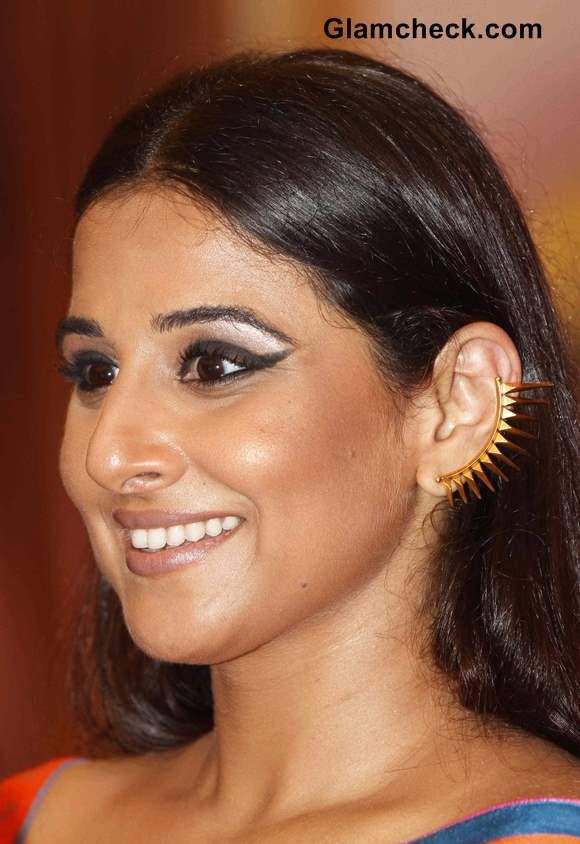 Vidya Balan Winged Eyeliner makeup 2013
Meanwhile, her long locks, usually curly or wavy, were straightened and hung down loose from a center parting quite glamorously, tucked behind her ears so the earrings could be seen. Although she kept her makeup neutral as is the style nowadays, she did opt for thick grey liner which extended into an unmistakable cat's eye sweep. A dash of mascara rounded off the look.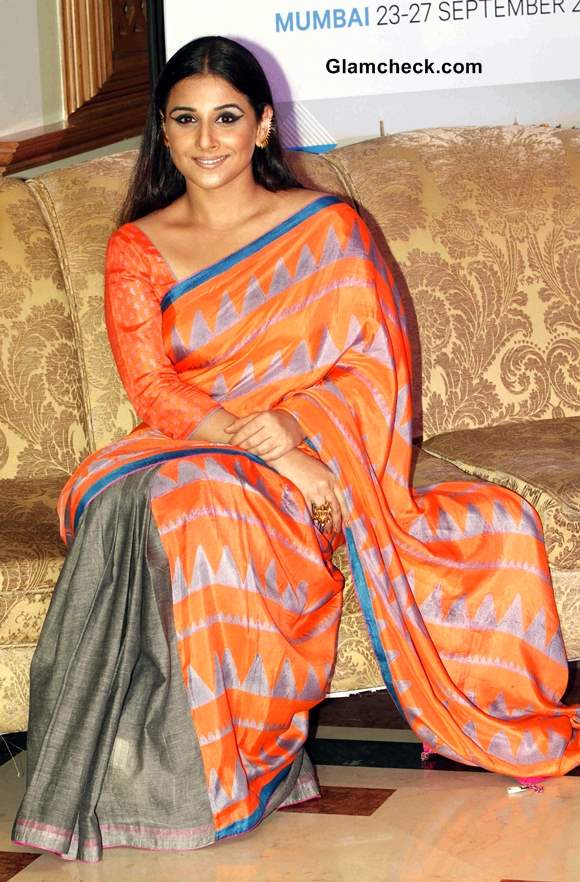 Vidya Balan in Sari 2013 Pictures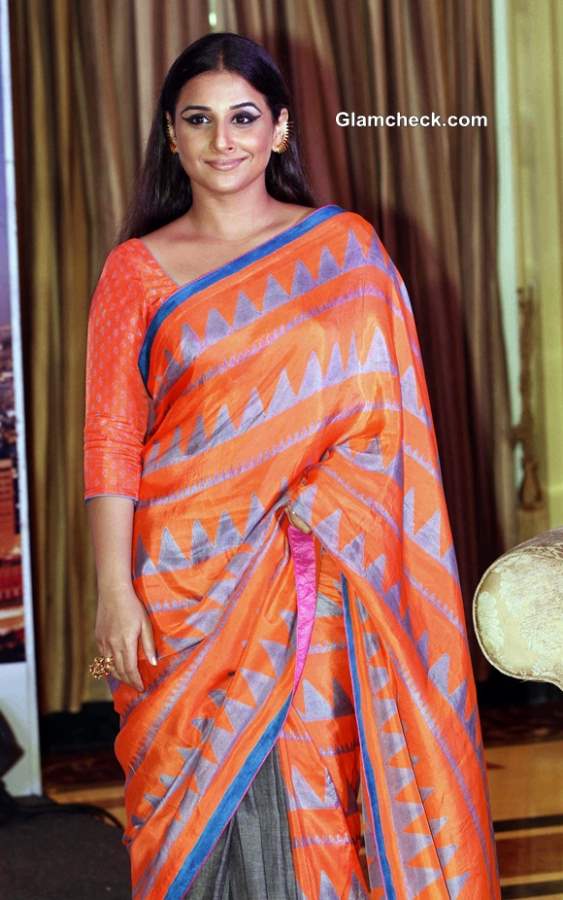 Vidya Balan in Sari at 2013 Indian Film Festival of Melbourne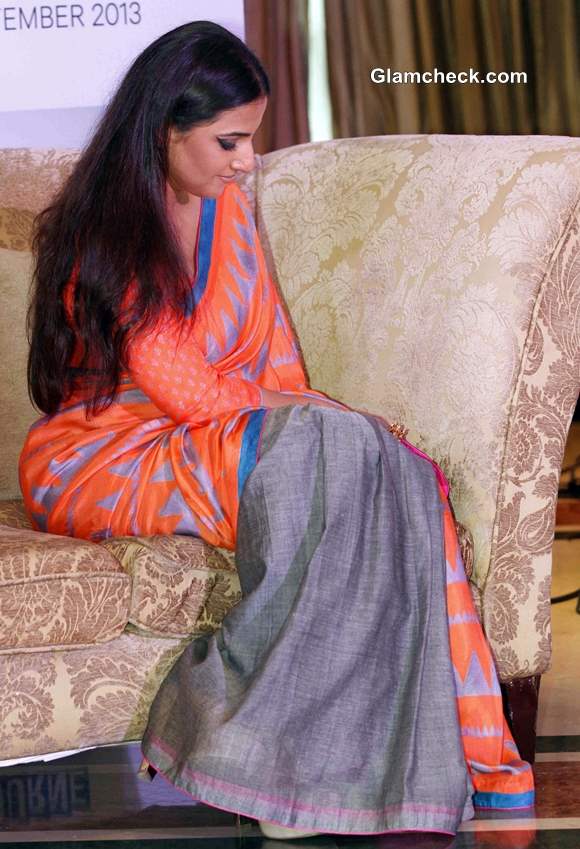 Vidya Balan in Sari 2013 Indian Film Festival of Melbourne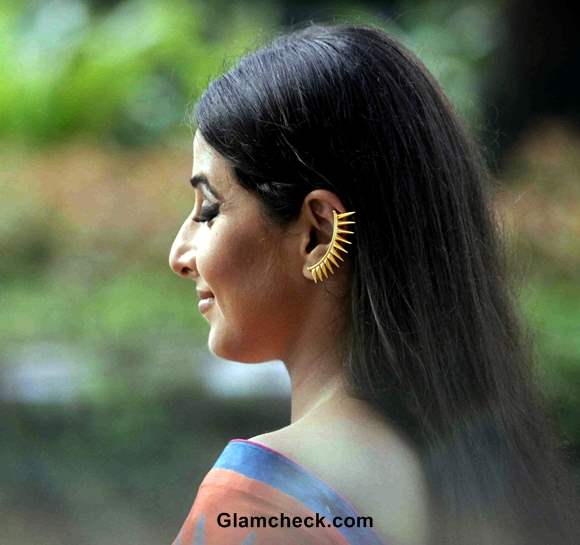 Vidya Balan 2013 Pictures Indian Film Festival of Melbourne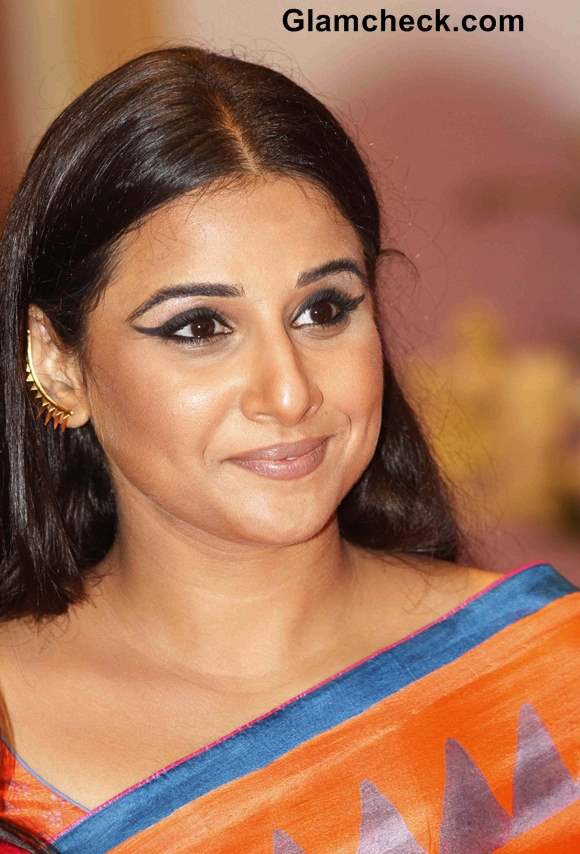 Vidya Balan 2013 Indian Film Festival of Melbourne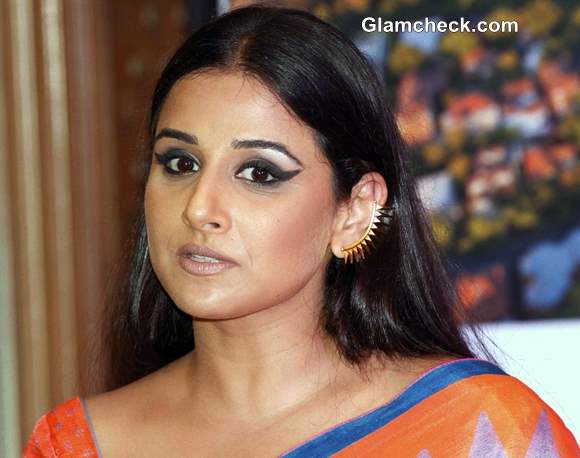 Vidya Balan 2013 Indian Film Festival of Melbourne Pictures
Solaris Images