Bollywood actor, producer and entrepreneur John Abraham was announced as the face of National Geographic during the unveiling of the channel's new Unlock campaign in Mumbai, India on 27 September, 2013.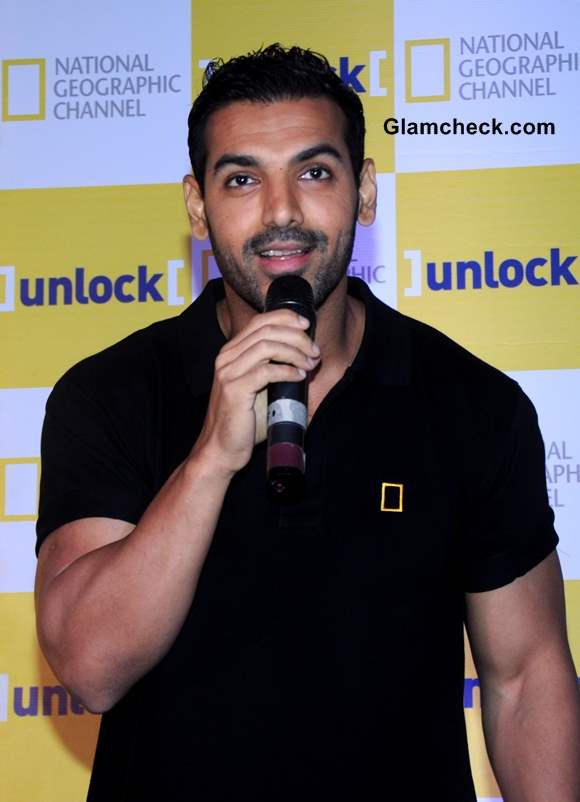 John Abraham is the New Face of National Geographic Channel
All NatGeo advocates who just happen to be John's fans will have more reason to watch the channel. And maybe the hunky ex-model will rope in some new viewers as well.
As the face of the channel, John will be a part of the campaign and all related communications from adverts, special appearances on new shows as well as existing ones, print campaigns, media interaction, etc.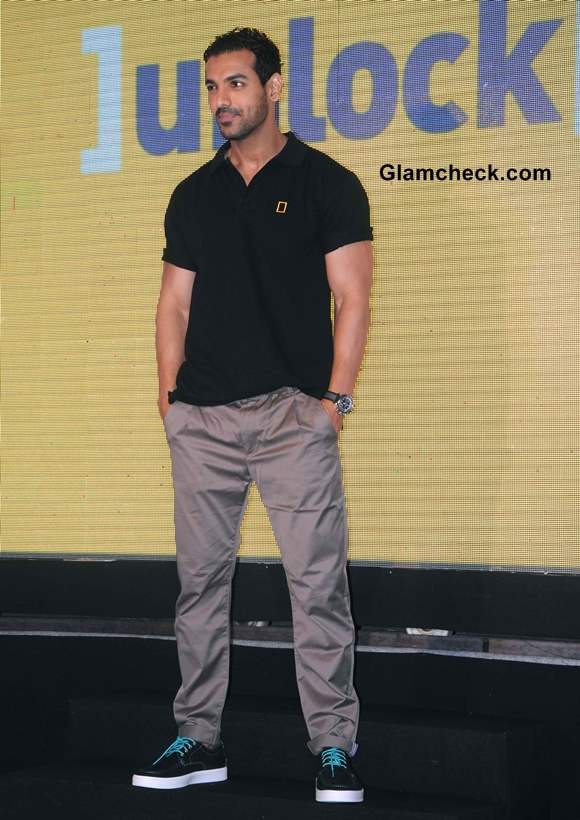 John Abraham Launches Unloack at National Geographic Channel
As for the Unlock campaign, the essence of it is to unlock the doors of the mind so you can be open to new ideas.
Talking at the press meet, John revealed that he was himself quite a fan of National Geographic and could watch their shows all day long. He also said he was a huge fan of the outdoors and snakes in particular, claiming that pythons excite him. If given a choice, he continued, he'd spend his life living in the jungles of the world exploring them and living side by side reptiles and tigers.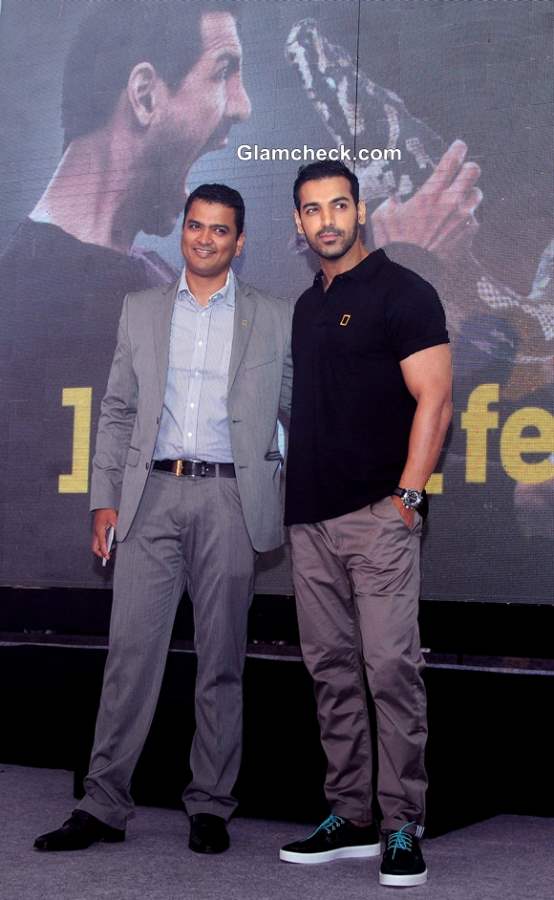 John Abraham National Geographic Channel Unlock
Hmm, that's quite the adventurous spirit he's got, which makes him the perfect ambassador for the channel and not just a pretty face.
The managing director of the National Geographic Channel Keertan Adyanthaya said that the reason they picked John as the face of the channel is because he is known for his love of action and sports and would bring panache to the campaign.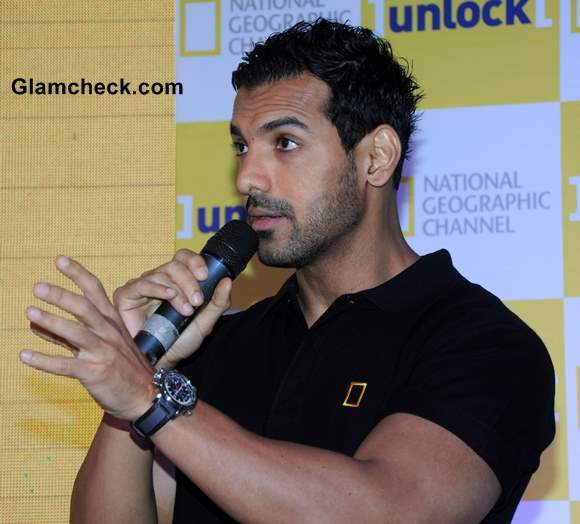 John Abraham New Face National Geographic Channel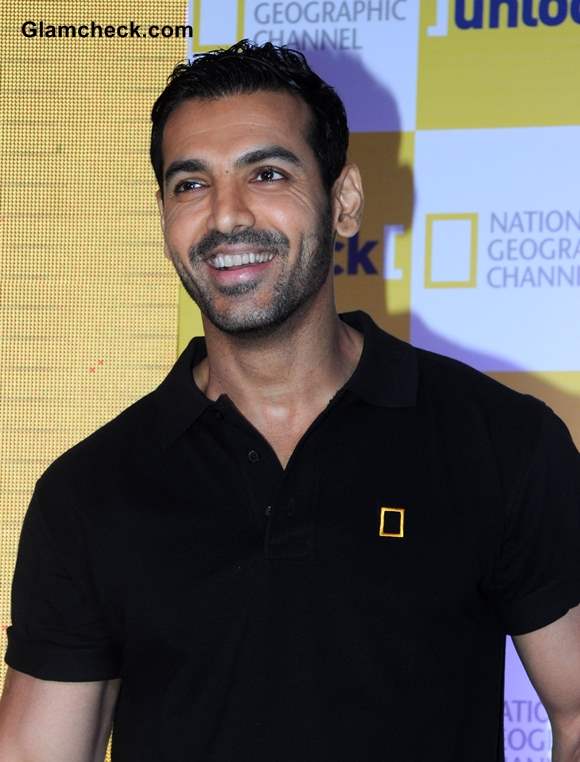 John Abraham New Face of National Geographic Channel
Solaris Images