Bollywood actress Kangna Ranaut is featured on the latest issue of Cine Blitz magazine in a hot cutout black dresss, smokey eyes and a dramatic hairdo that makes her almost unrecognizable. She unveiled this October 2013 issue in Mumbai, India on October 4, 2013, her outfit at the event continuing to make hearts race.
The Clothes: Kangana put her baby doll dresses aside for the moment, choosing for this event a very sexy, confident and womanly red dress that showed off her assets and channelled a sharp, modern vibe.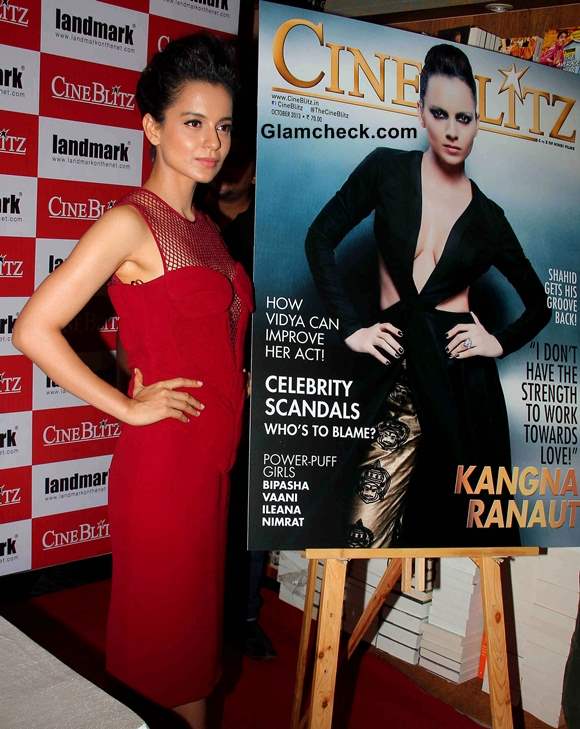 Kangana Ranaut Ravishing in Red Dress at Cine Blitx Magazine Unveiling
The detailing on the bust was the most significant aspect of her dress, red petal shapes over her breasts, leading to a sharp V till the waist. The modesty of the resulting plunge was maintained with tantalising mesh detailing that extended all the way up to the crew neckline.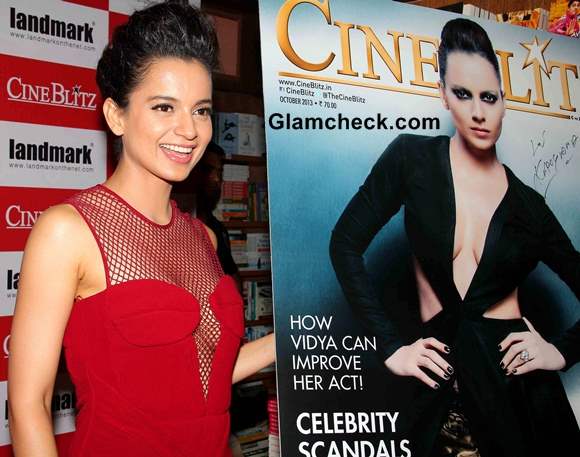 Kangana Ranaut 2013 at Cine Blitx Magazine Unveiling
The tea length of the skirt somehow added to the sex appeal of the ensemble. She looks too incredible for words!
The Accessories: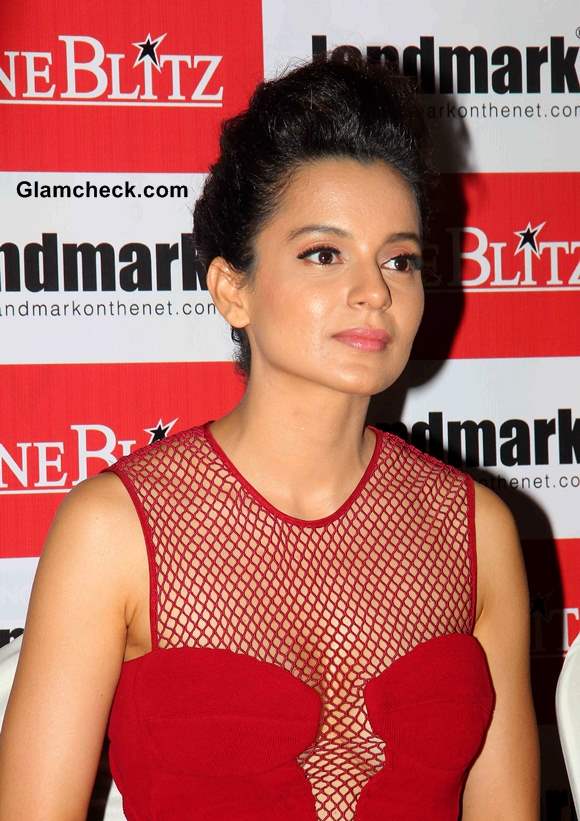 Kangana Ranaut in Red Dress at Cine Blitx Magazine
Wanting to train the focus on the dress, she went with nude patent pumps and a flesh-tone salmon handbag. She wore no jewellery at all, a good call since anything in the way of bling would definitely have come in the way of this perfect-for-her outfit.
The Hair and Makeup: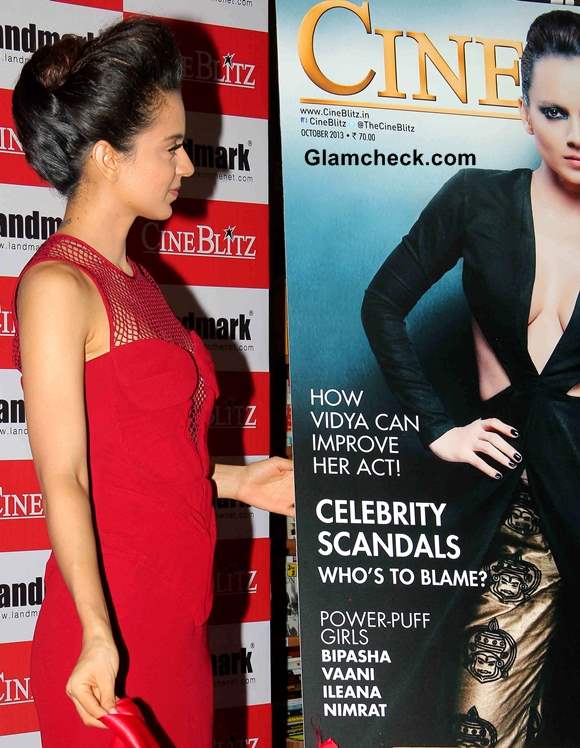 Kangana Ranaut at Cine Blitx Magazine Unveiling
We love Kanagana's normally-curly locks, but they were teased into waves and swept up into a voluminous do for this look. It had a sophisticate feel which combines so sensuously with the teasing dress. Pink lips, pink eye shadow and thick liner on the upper eye lid completed this B-town diva's look.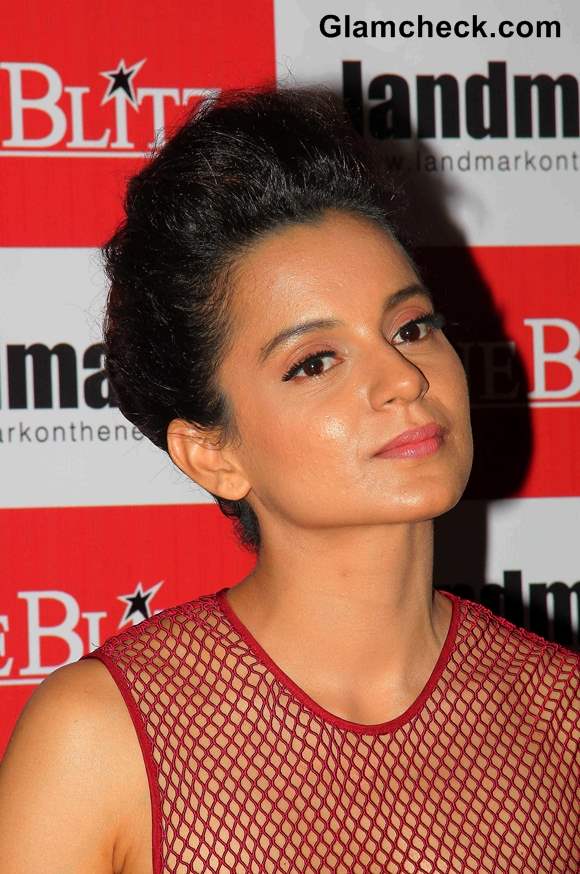 Kangana Ranaut 2013 pics
This is seriously one of Kangana's best ensembles ever. Her poise, great body, flawless skin and unforgettable features are all highlighted and balanced out so very beautifully that you can't take your eyes off of her.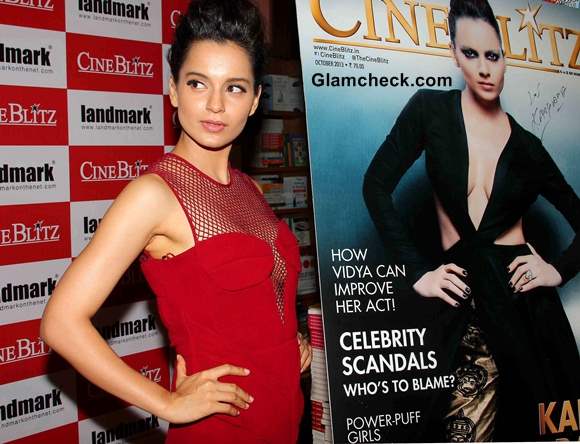 Kangana Ranaut Cine Blitx Magazine Unveiling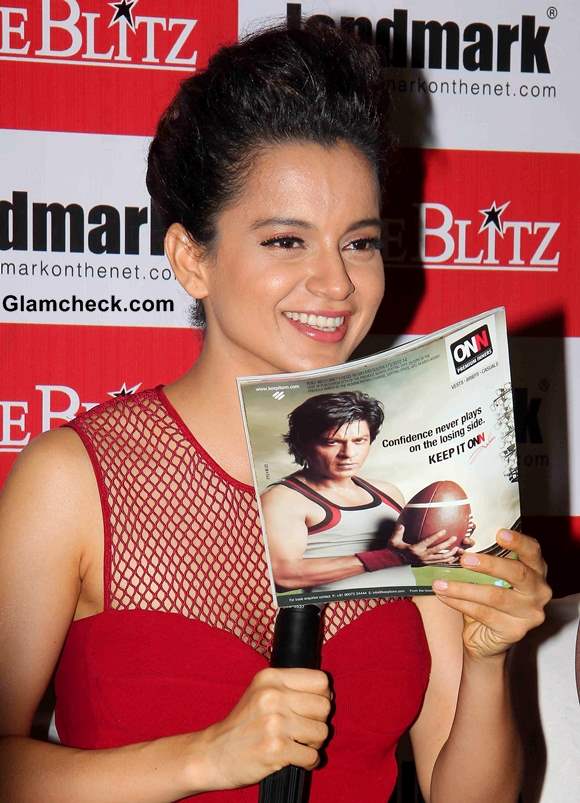 Kangana Ranaut in Red Dress Cine Blitx Magazine Unveiling
Solaris Images