Maybelline launched 40 new shades of nail polish at a grand Color Show in Mumbai, India on October 3, 2013. Bollywood actor and brand ambassador of Maybelline India Alia Bhatt launched the show in an ensemble that was properly reflective of the new offering from the well-loved beauty giants.
The Clothes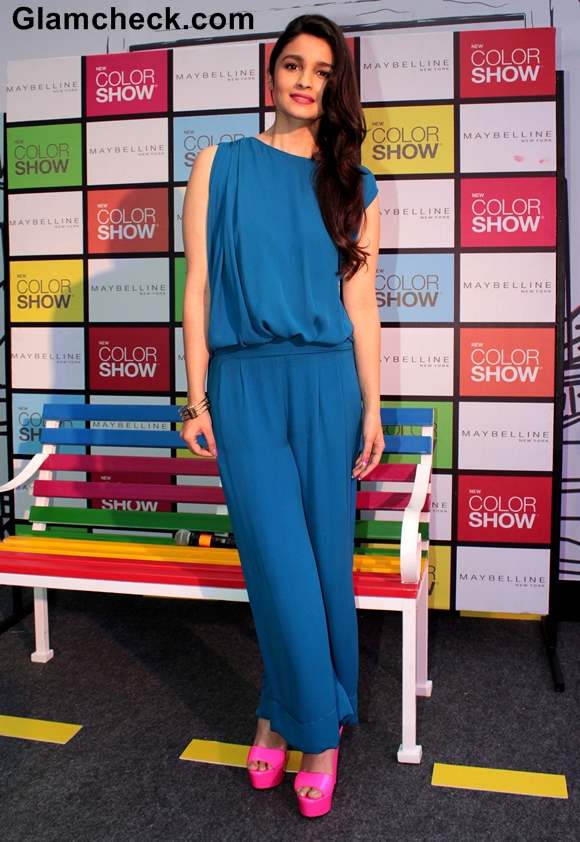 Alia Bhatt in Blue Jumpsuit at Maybelline Color Show
She seems to be losing more and more weight as the days pass and even though the outfit she wore mostly covered her up, her shrinking figure was still apparent. She wore wide-legged blue palazzo pants and a relaxed-fit blue top of the same color. They were casual but chic, contemporary, cute and sexy.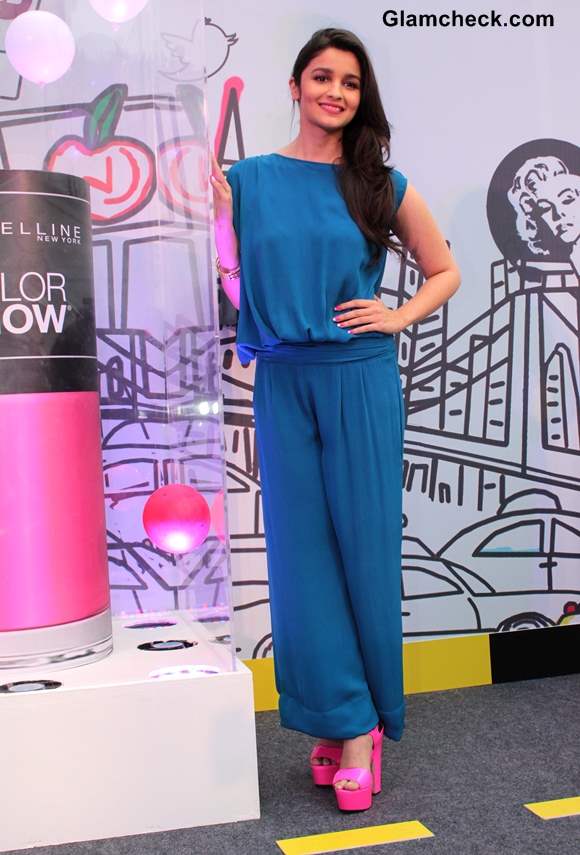 Alia Bhatt Goes Blue at Maybelline Color Show
It's hard to tell whether this is a jumpsuit or two separate pieces, but whatever it is, we love the color and how great this semi-resort style looks on her.
Those Shoes! (and other accessories)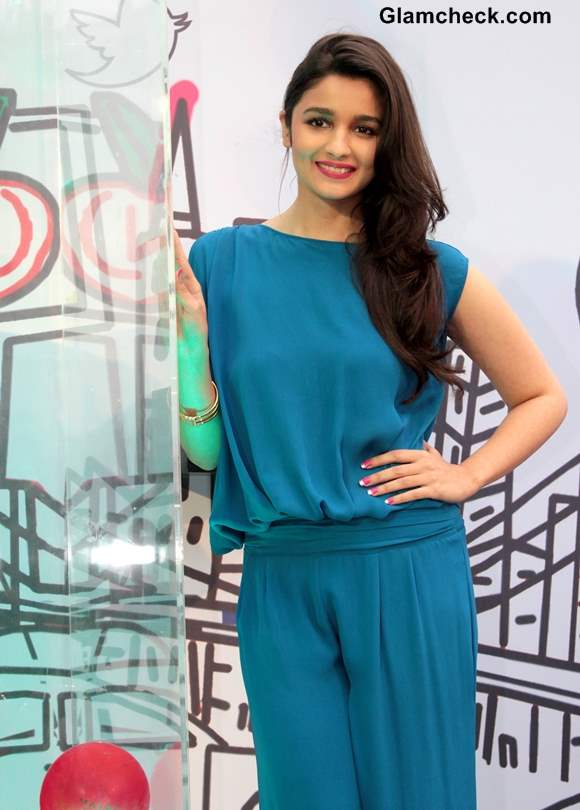 Alia Bhatt at Maybelline Color Show
Love them or hate them, you have to admit that Alia's pink strappy platform pumps were eye-catching. If you had to be really honest with yourself, you'd also admit that you wanted them at first sight. Oh, yes, she did wear a gold bracelet too.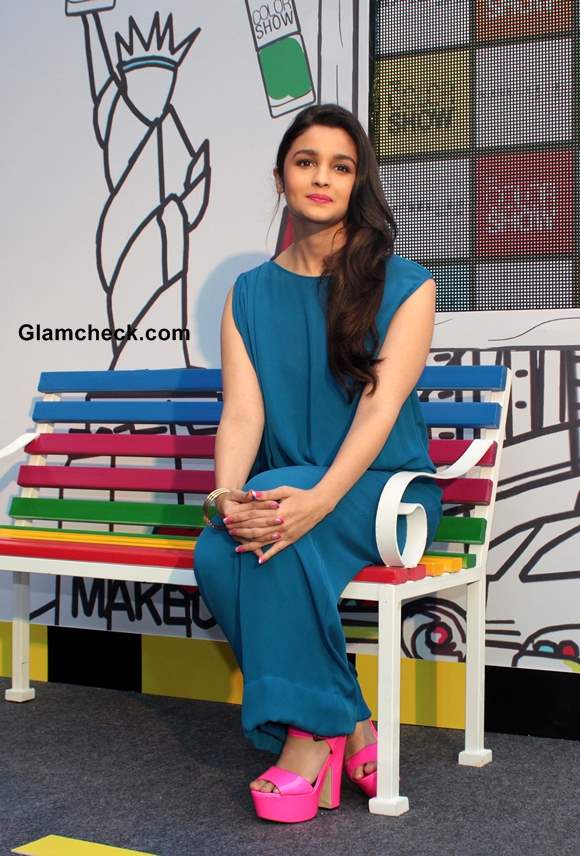 Alia Bhatt in Blue Jumpsuit Pictures at Maybelline Color Show
Hair and Makeup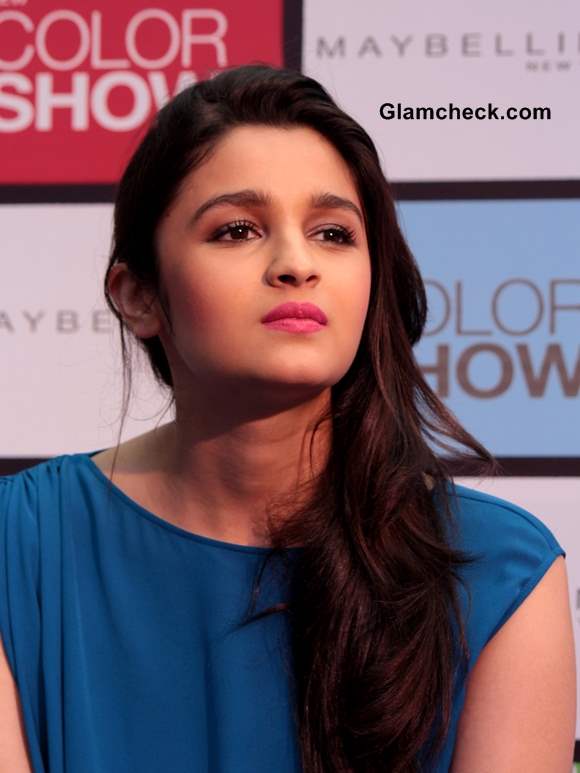 Alia Bhatt 2013 makeup hairstyle
Alia gave this look the perfect finish with red lips and loose, side-swept curls. Meanwhile, her pink nails with white tips gave her yummy shoes company.
The Student of the Year star has always had good style sense and it just seems to be getting better with time.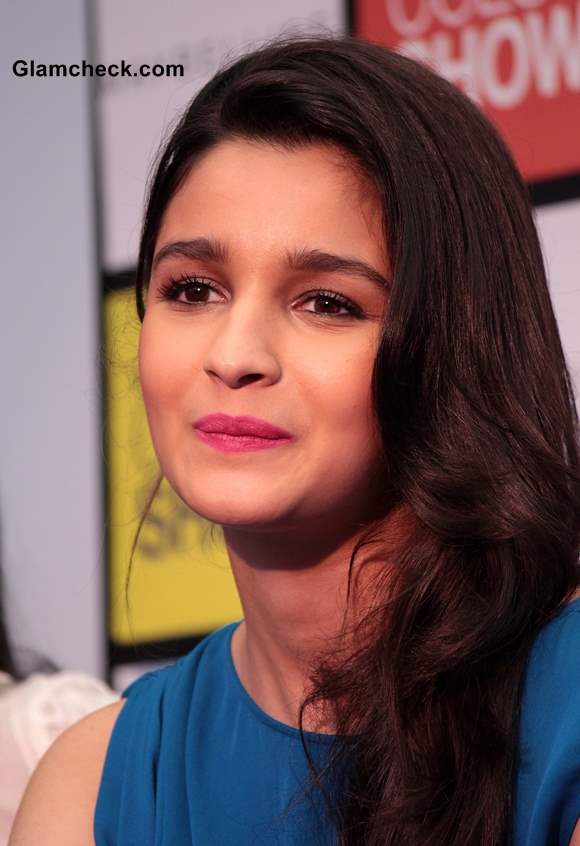 Alia Bhatt 2013 pics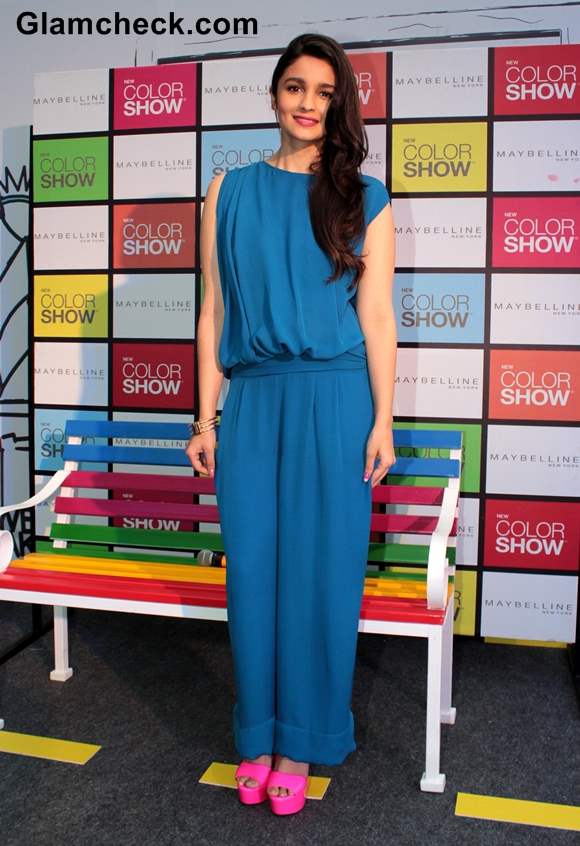 Alia Bhatt in Jumpsuit 2013 pictures
Solaris Images