Bollywood actress Bipasha Basu threw her own Diwali party in Mumbai, India on November 3, 2013. However, rather than making it a blown-out affair, she chose to keep it quiet, simple and restricted to just hre close friends and family. She arranged the do with help from her close friend fashion designer Rocky S. Here's who attended and what they wore to the intimate get-together.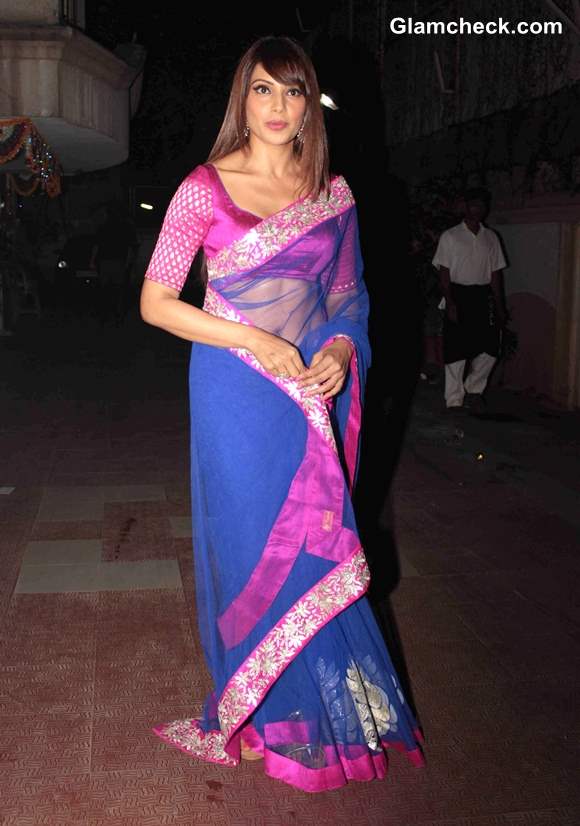 Bipasha Basu in pink and blue sari at Diwali Party
Bipasha as hostess was resplendent in a sheer blue sari with a floral silver border against a pink backdrop. The sheerness was inherently sexy, of course, but it was made even more so by the visual of her abs that showed up underneath. Her blouse too was the same pink as the border with violet piping on the edges.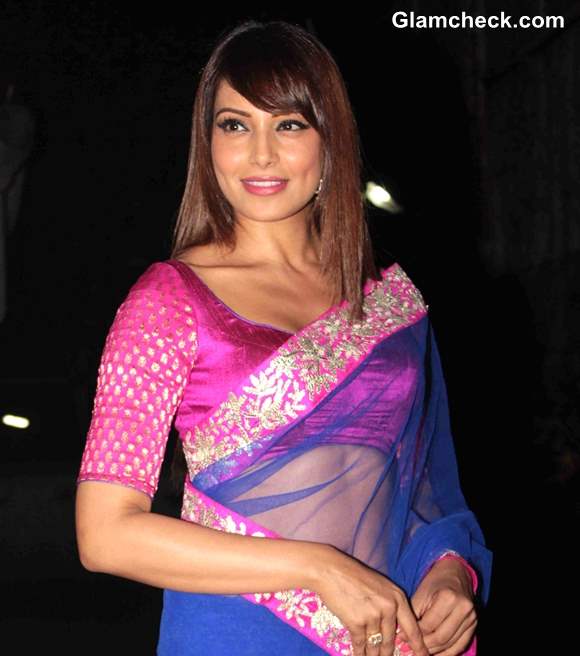 Bipasha Basu celebrates Diwali 2013
A simple hairdo allowed her pink lips and delicately-done-up eyes to really sparkle.
Bipasha's father and mother Hirak and Mamata Basu spent the festival of lights with their daughter and her friends.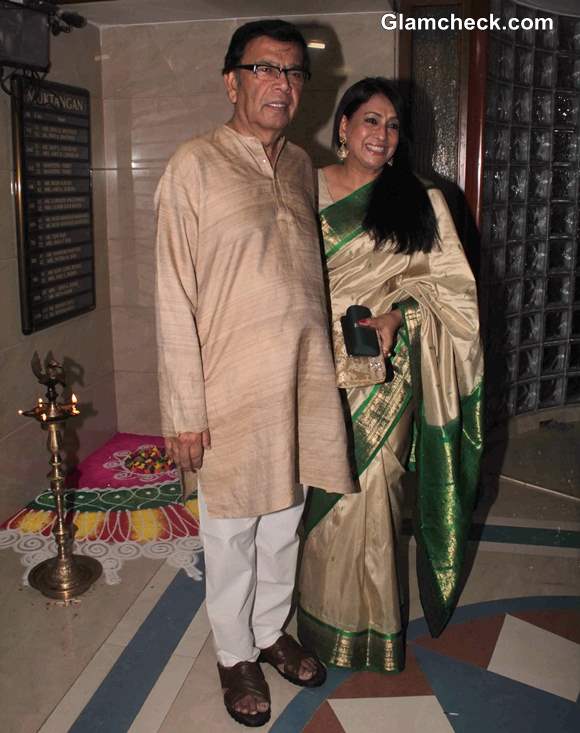 Bipasha Basu's Father Hirak Basu and Mother Mamata Basu
Dad sported a simple khaki kurta with white pyjamas and brown footwear while mom celebrated the spirit of the season in a cream and green silk sari. She decked out the outfit quite nicely too with gold danglers, a gold cocktail ring and a gold clutch. Side swept hair and natural makeup completed her look.
Dipannita Sharma looked refreshing and oh-so-sweet in a blue salwar kameez, the bottoms boasting a festive print. She rounded out her look with tumbling curls, a gold clutch and mojris.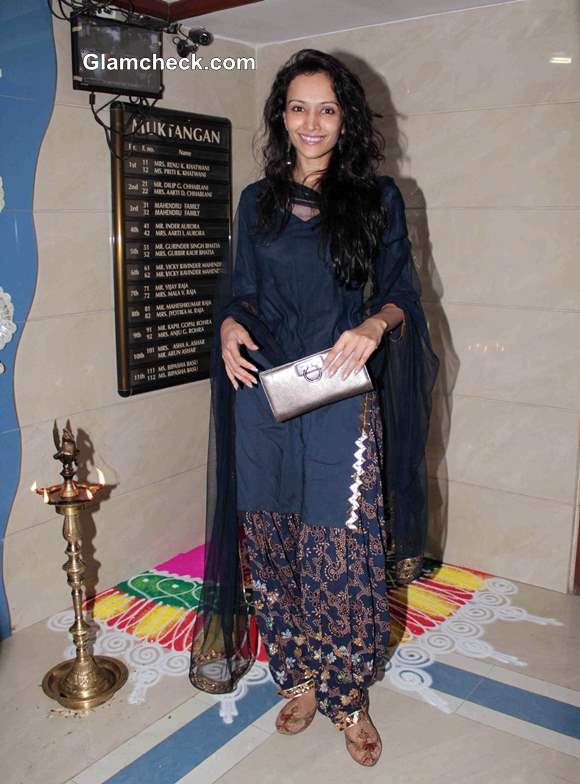 Dipannita Sharma at Bipasha Basu's Diwali party
As co-host, designer Rocky S rocked a black kurta pyjama which he spruced up with a red and gold shawl, and black flat shoes that resembled loafers but had more of an ethnic feel to them.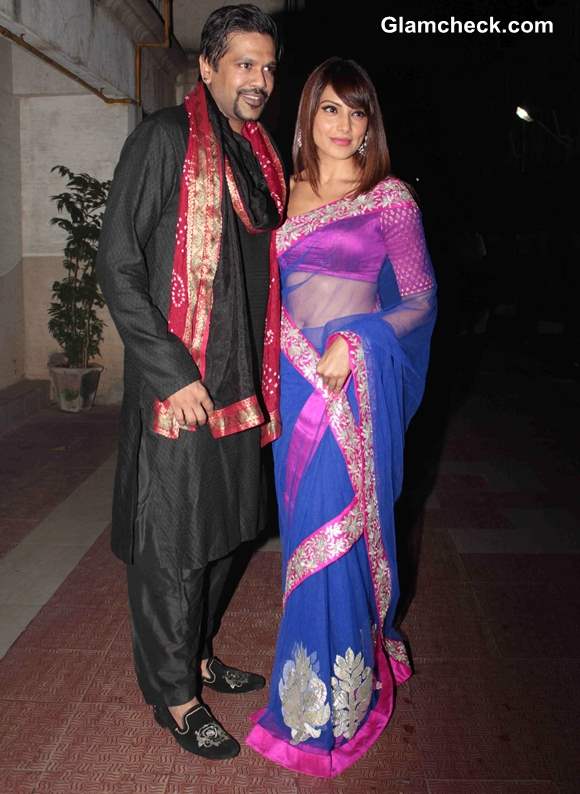 Fashion designer Rocky S with Bipasha Basu
Apart from his trademark fop of white hair, film-maker Vikram Bhatt was sporting dark blue jeans, a light blue shirt and black sandals to keep him comfortable.
Diwali parties are special to Bipasha because she met her beau Harman Baweja at Shilpa Shetty's Diwali bash last year. Harman, who has gotten close to the family and is well-acquainted with Bipasha's friends, was also at the Diwali do.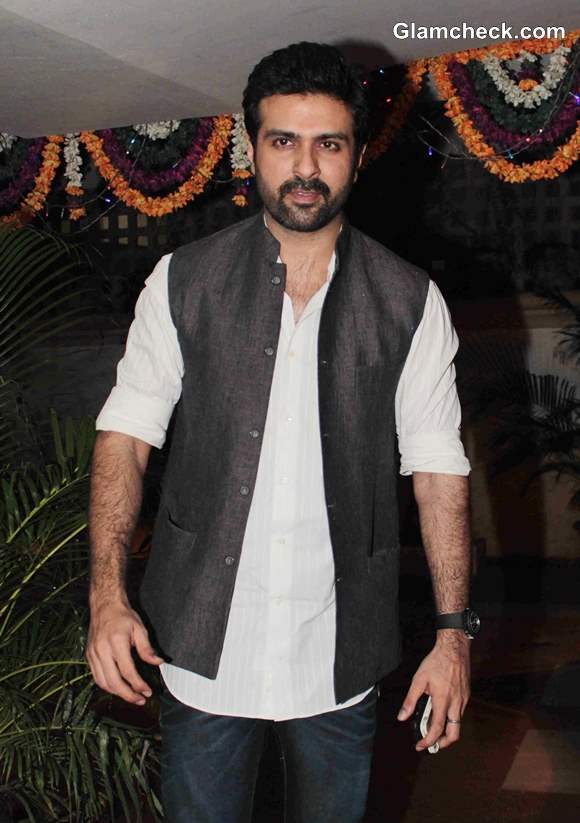 Harman Baweja at Bipasha Basu's Diwali Party
He wore blue jeans, a white shirt and an ethnic sleeveless jacket, that last to add a bit of the traditional element to his look.
Milind Soman, who has known Bipasha since they both started out in modelling, was the most laidback of the lot exuding a leonine grace and a devil may care casualness in a blue tee, beige pants and black sandals. His salt and pepper hair added more charm than age to his ensemble.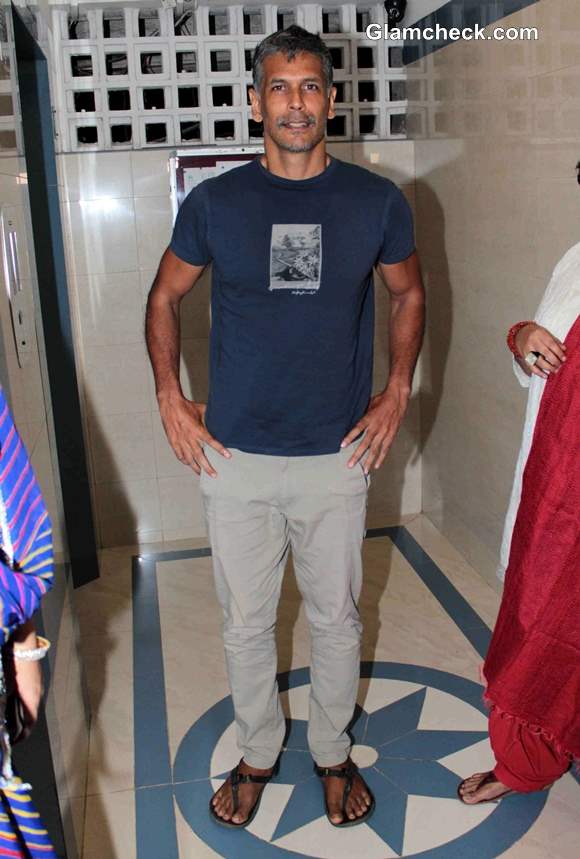 Milind Soman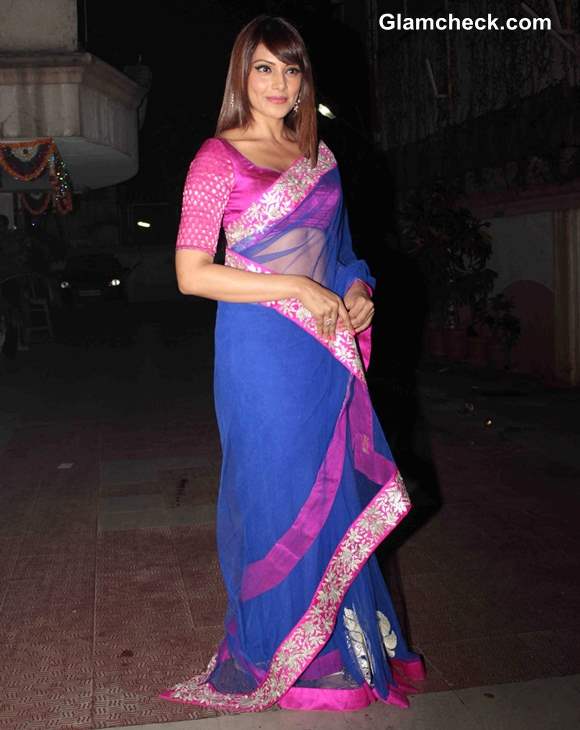 Bipasha Basu 2013 Diwali Party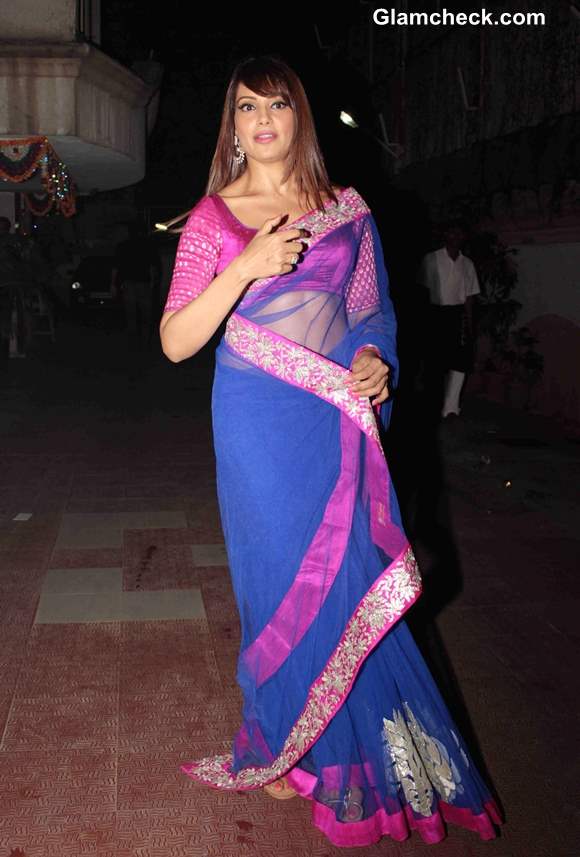 Bipasha Basu in pink and blue sari 2013 Diwali Party
Solaris Images