Bollywood actor Sanjay Dutt was beset by photographers and journalists as he arrived at his Imperial Heights residence in Mumbai, India on December 21, 2013.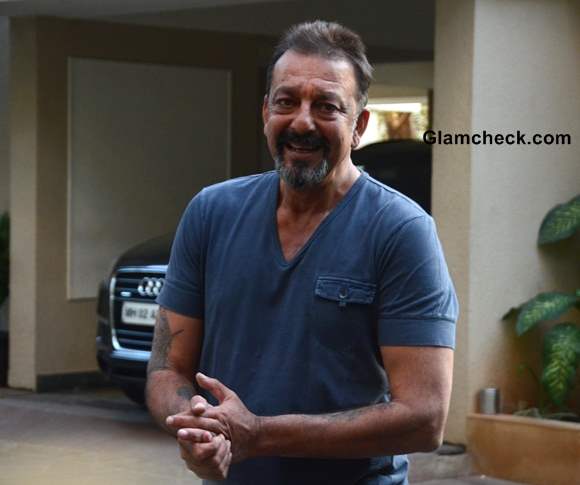 Sanjay Dutt Released on Parole
Sanjay has been worried about his wife Manyata who has a tumour in her liver. She is still undergoing tests to check for malignancy. The actor lost both his mother and his first wife to cancer, which is why he thinks the worst when he hears that someone has a tumour. His worry caused him to seek parole mere weeks after a month-long furlough in October.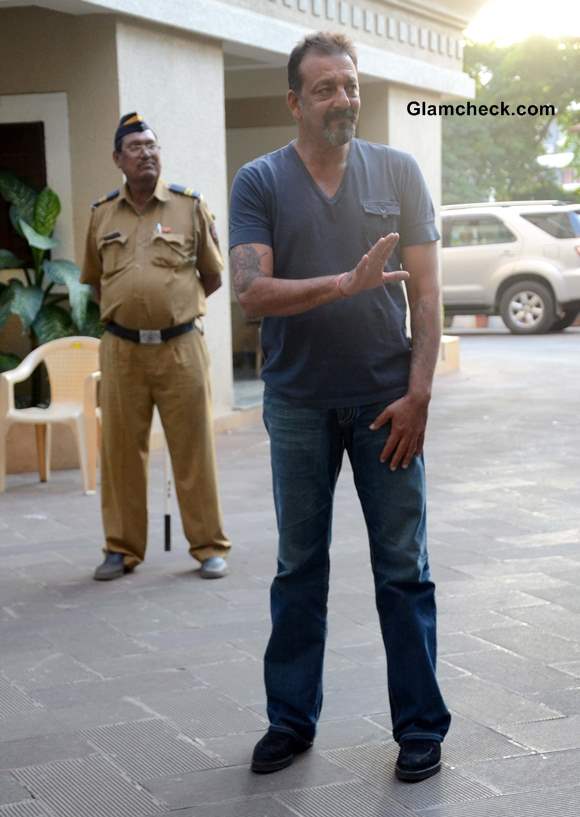 Sanjay Dutt Released on Parole 2013
He was granted parole two weeks ago and was finally released from the Yerwada Jail in Pune. His parole will last a month.
Meanwhile, there is a lot of controversy surrounding his release as many feel he is being given special treatment because of his celebrity status. However, Sanjay and the officials in charge deny any favouritism and said that everything has been done in keeping with due procedures.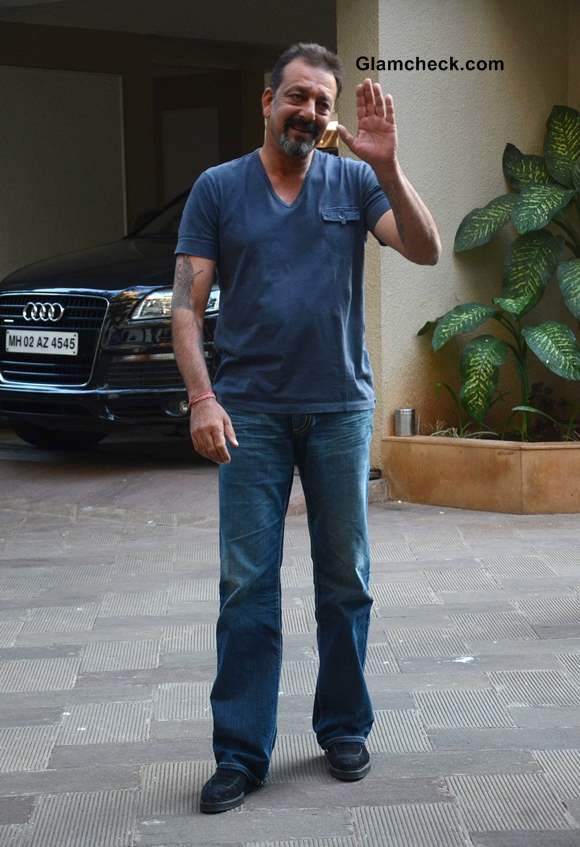 Sanjay Dutt Released on Parole pictures
So far, the actor has completed 18 months of his five-year sentence. 
Solaris Images