Bollywood actress, Anushka Sharma was present in a different look during the screening of Leonardo Dicaprio's new film, "The Wolf of Wall Street", in Mumbai, India on December 23rd 2013.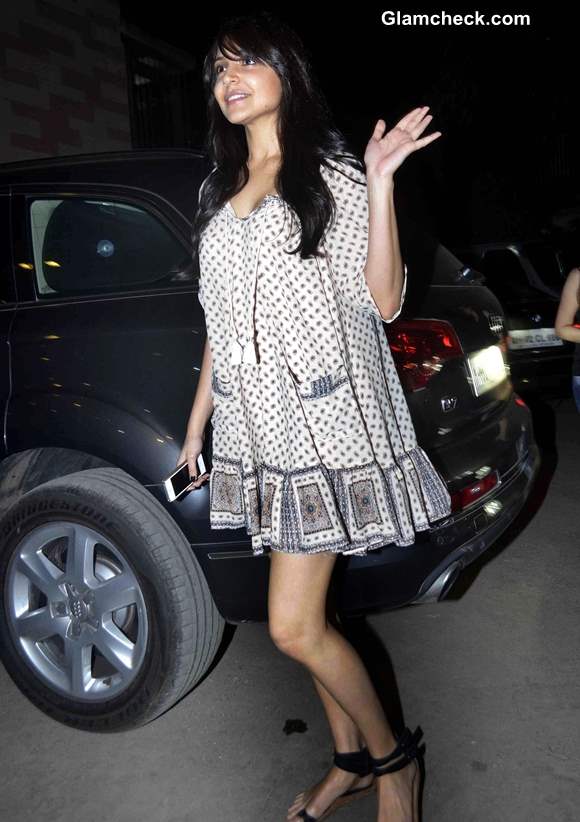 Anushka Sharma in Bohemian Avatar
Anushka Sharma looked relaxed and casual in a block printed short dress. The style was very bohemian and her outfit can be defined as being billowy and airy, giving her ample room to chill and watch the movie in comfort and style. Her look, at the same time, was very girly too because of the frills at the bottom giving the dress a good bounce. The dress had cute details like pockets stitched on the side and crumpy rolled up sleeves which added more dimensions.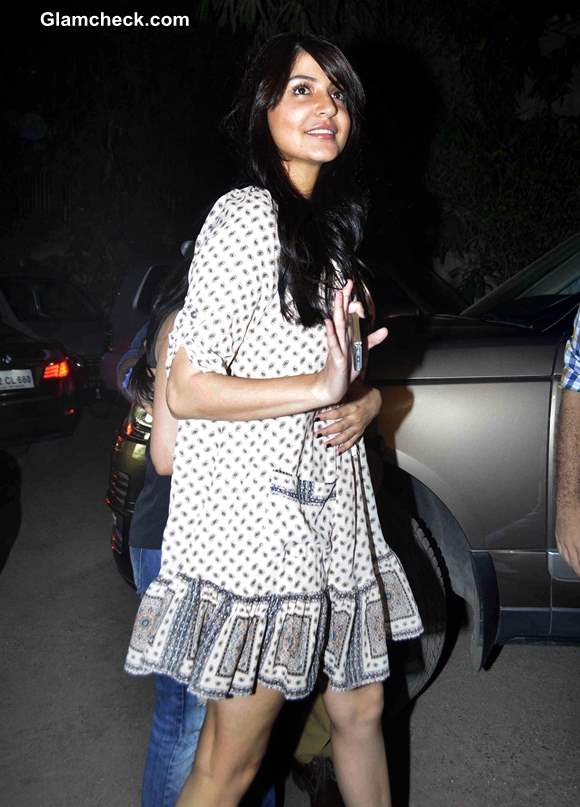 Anushka Sharma 2013 Bohemian Look
The tall stunner wore her hair down and went all natural with her makeup. She paired up her ensemble perfectly with black flats. A pair of brown ones would have looked great too. And to accessorize a dress like this, one can add dream catcher feather earrings, stacked up bangles or a flower hippie headband. This look can be carried off at a music festival or a casual day by the beach, soaking up the sun.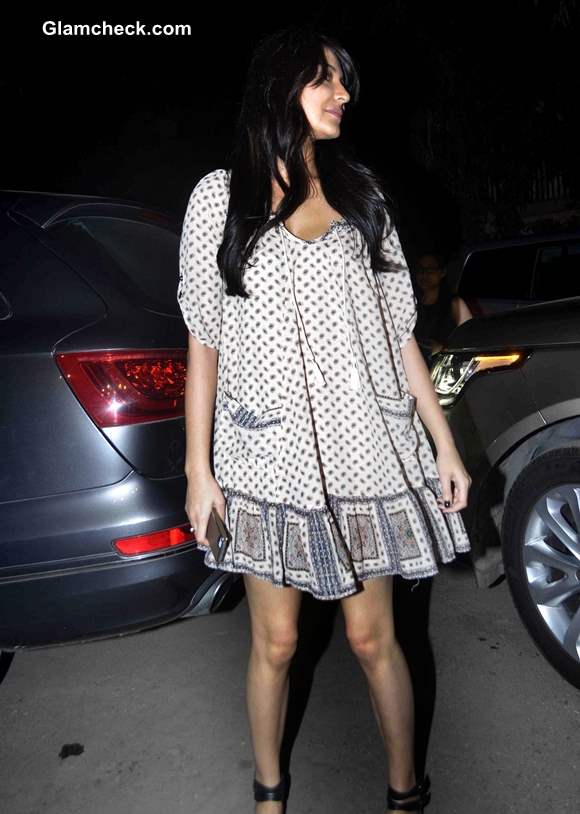 Anushka Sharma casual look in dress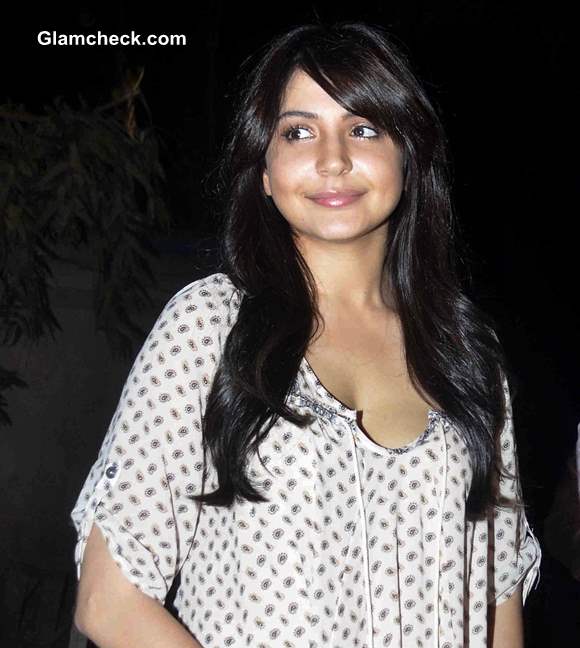 Anushka Sharma without Makeup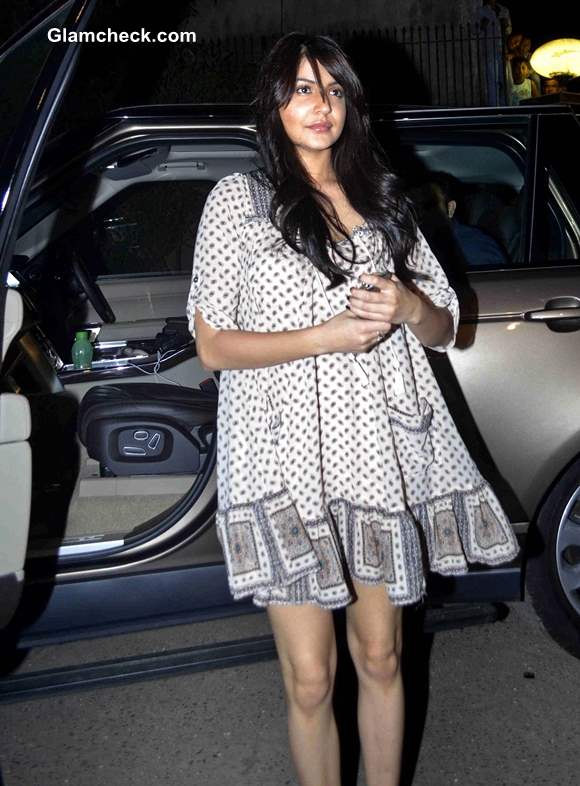 Anushka Sharma in a Chic Bohemian Avatar
Solaris Images