Bollywood actors Soha Ali Khan and Arshad Warsi promoted their upcoming comedy film "Mr. Joe B Carvalho" in New Delhi, India on December 24, 2013. The duo spent Christmas day there too, continuing promotions of the film. Soha updated her Twitter handle with a photo, confirming that she and Arshad would be in the capital for the first two days of the holiday season.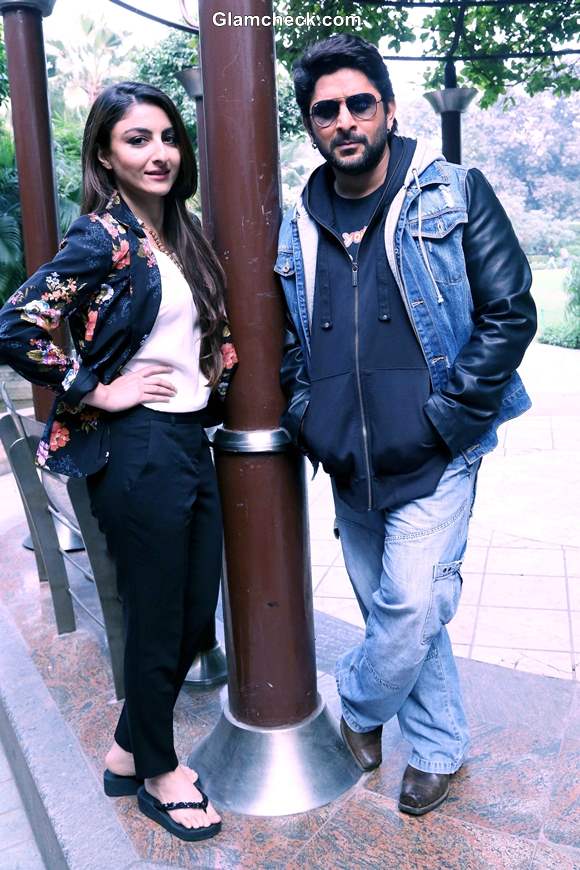 Soha and Arshad in Delhi for Joe B Carvalho Promo
Directed by Samir Tewari, Mr. Joe B. Carvalho is a project with which Soha hopes to set herself up as a skilled comedic actress. She said at the event that she did not think someone could learn comic timing, that it was something you either felt and innately understood or you didn't.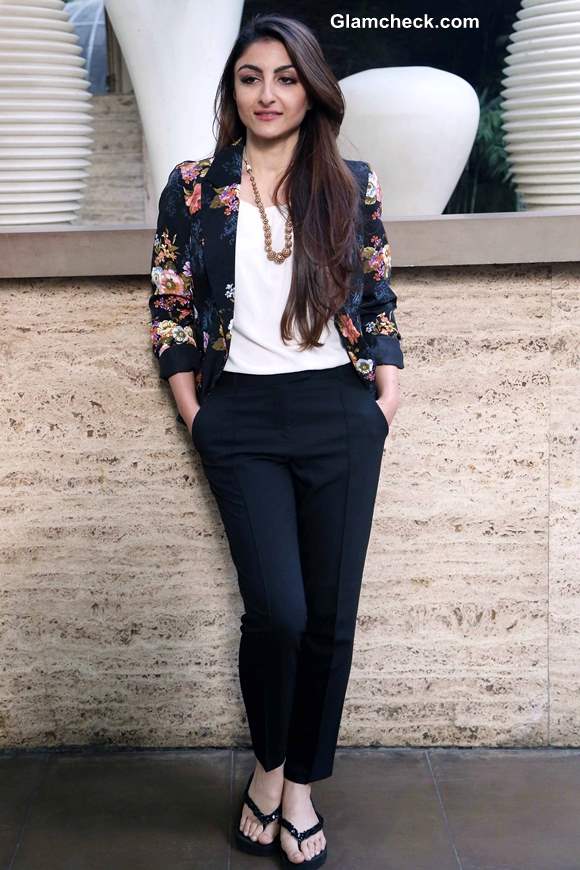 Soha Ali Khan Promotes Joe B Carvalho
She was, as expected, questioned about wearing a bikini in the film. She said the scene was integral to the plot and was not just put in there to titillate the audience. She also revealed that the director was more shy than she was of shooting that scene. Well, bikini or not, Soha rocks when it comes to wardrobe choices. We particularly love her attire for the day – festive, light and bang on trend.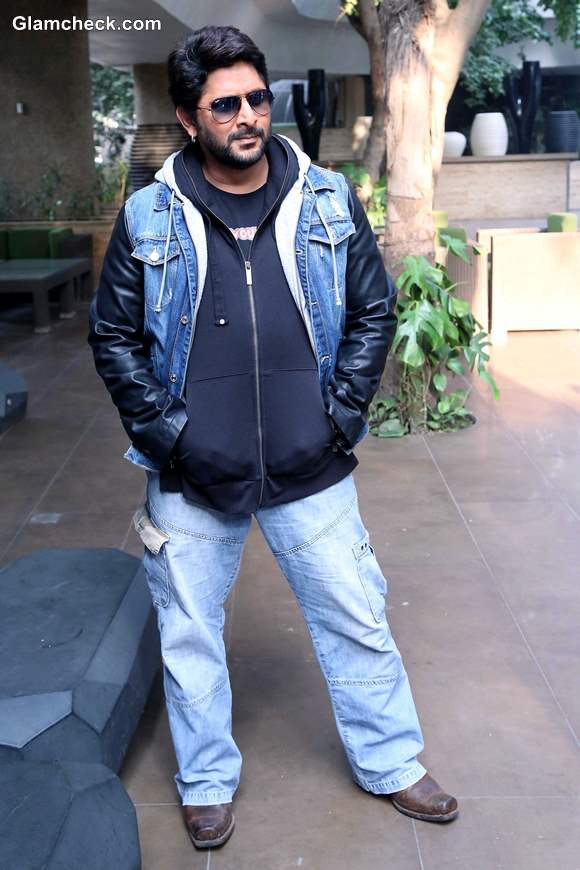 Arshad Warsi Promotes Joe B Carvalho
The Return of the Floral Blazer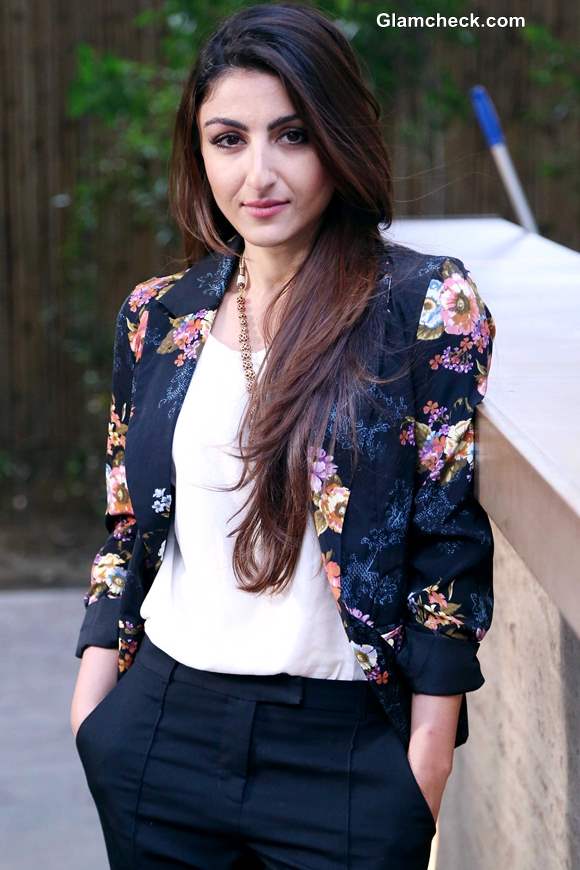 Mr Joe B Carvalho Soha Ali Khan
Not that it's been missing on the international scene, but we've definitely seen too little of this fun, and feminine fashion statement on the Indian social and celebrity circuit. Thank you, Soha, for throwing much-deserved light on the the floral blazer. Hers was black with a print of orange, pink, yellow, white and blue flowers. A delicate flavour with a global touch.
She teamed her blazer with a classic white top and well-cut black pants, rounding off her look very simply with a beige beaded necklace and sequinned black sandals. Long, flowy hair and a touch of pink on her lips completed her look.
Arshad met Soha's comfortably-chic look with a very casual one. He sported denim cargo pants, with a blue tee, blue jacket and yet another jacket in a bid to ward off the chilli Delhi weather. Brown shoes and shaded sun gasses accessorized his outfit.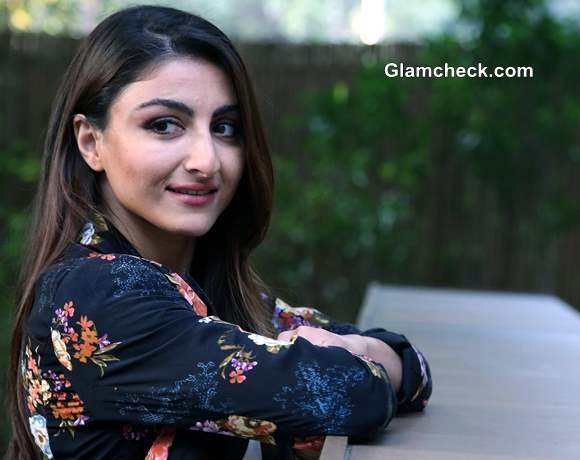 Soha Ali Khan in Mr Joe B Carvalho
Mr. Joe B Carvalho hits theatres on January 3, 2014.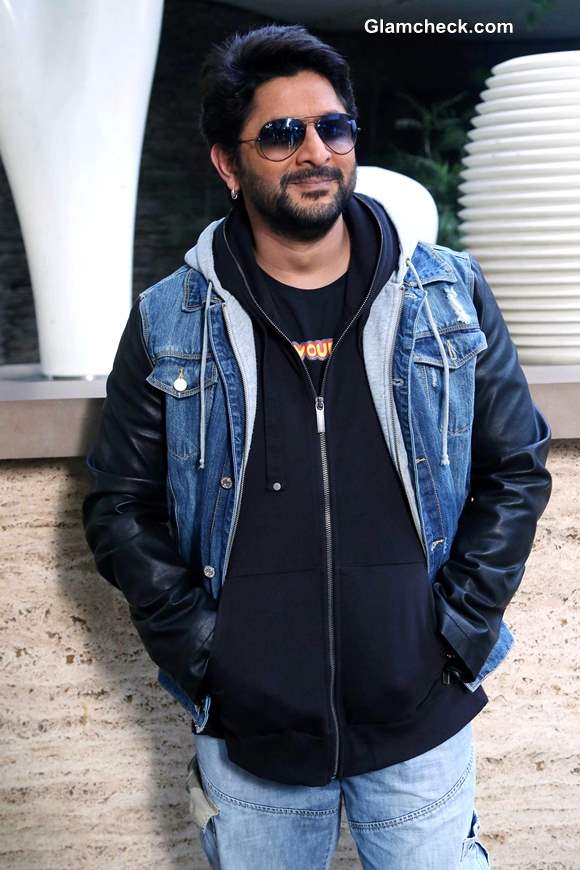 Arshad Warsi in Joe B Carvalho
Solaris Images