Bollywood actor Juhi Chawla launched the third phase of CAP's (Citizens Archive of Pakistan) Exchange for Change programe in New Delhi, India on January 15, 2014. The exchange program is a one-of-a-kind initiative by the Citizens Archive of Pakistan to harbour solidarity and friendship between Indian and Pakistani school children.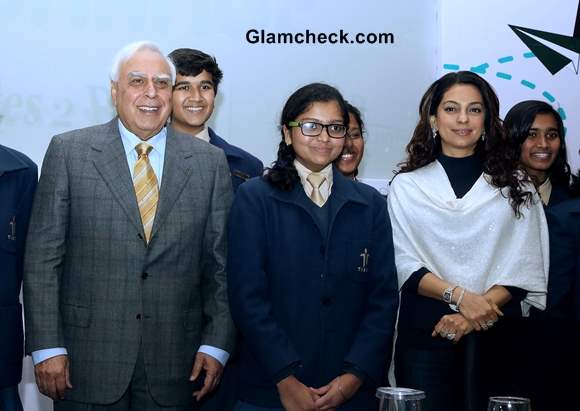 Juhi Chawla Flies to Delhi to Support Exchange for Change Programe
The program has been active since 2010. School children participating in the Exchange for Change program have been sharing ideas, videos, personal artwork, photographs, life stories and history trying to find common ground and learn about each other's culture.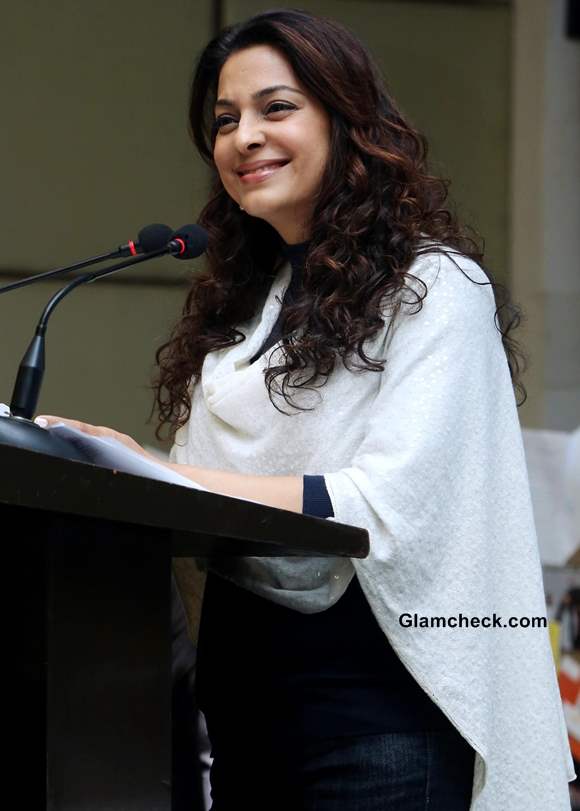 Juhi Chawla 2014 at Delhi to Support Exchange for Change Programe
This third phase of the program will see students from India travelling to Pakistan and vice versa. Although there is some level of concern about safety from parents and children in both countries, the enthusiasm to keep the program going overrides everything.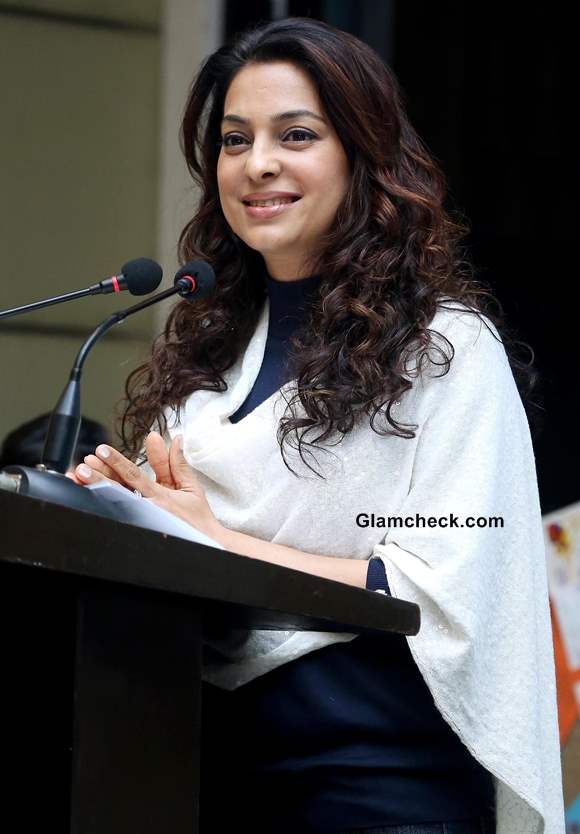 Juhi Chawla 2014 pics
The third phase launched by Juhi is not a one-time thing but will rather go on till March 2015. She wholeheartedly threw her star power behind the worthy initiative. Her look for the day was low-key so that the program would be in the spotlight. She wore jeans with a blue sweater and a white shawl to ward off the biting Delhi cold. Her famous curls were on display, and she added glamorous finishing touches with a bracelet, designer watch and pearl and silver dangle earrings.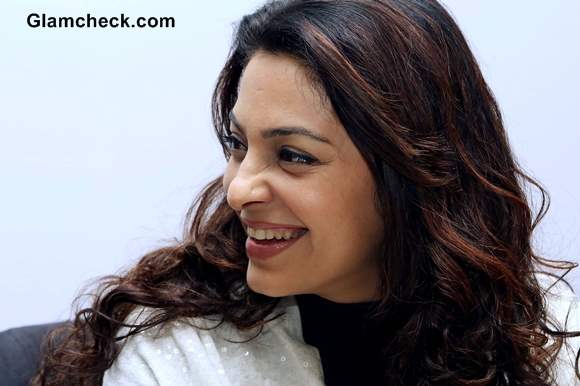 Juhi Chawla at Delhi to Support Exchange for Change Programe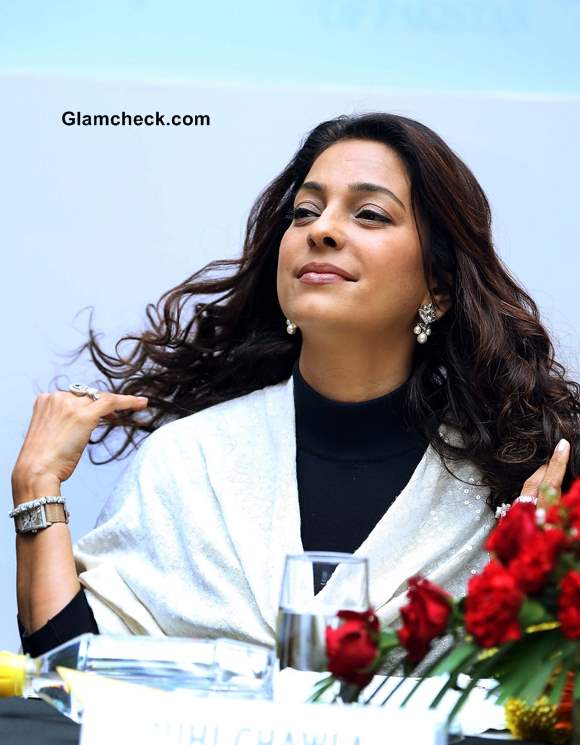 Juhi Chawla 2014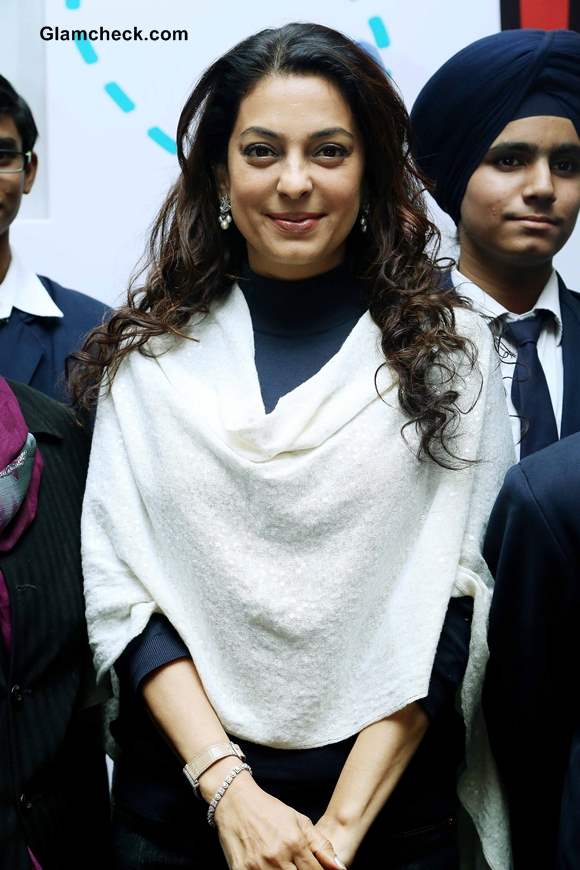 Juhi Chawla Supports Exchange for Change Programe
Solaris Images