Bollywood actresses Madhuri Dixit and Juhi Chawla looked as radiant as ever as they launched the trailer of their upcoming film "Gulaab Gang" in Mumbai, India on January 17, 2014.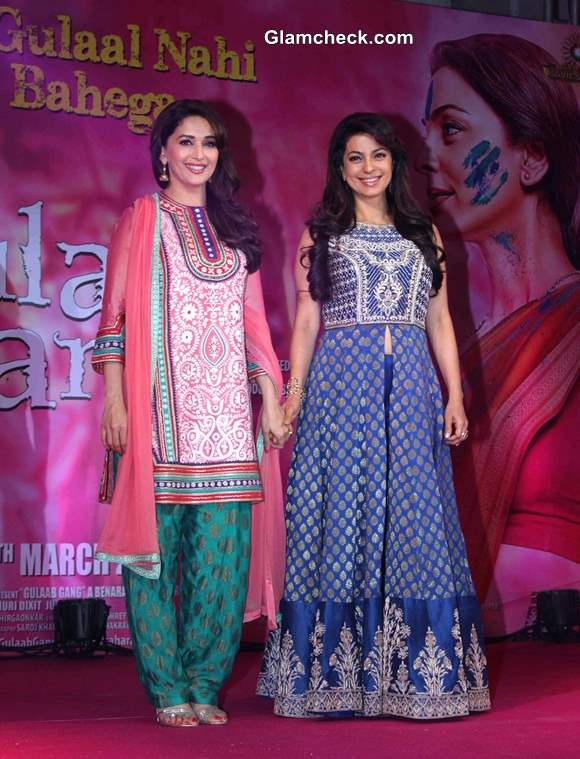 Madhuri and Juhi Launch Gulaab Gang Trailer in Mumbai
Madhuri wore a casual but beautiful salwar kameez while Juhi looked as sweet as ever in a blue lehenga choli. Both ladies looked absolutely stunning and no current B-town favourite could have held a candle to them.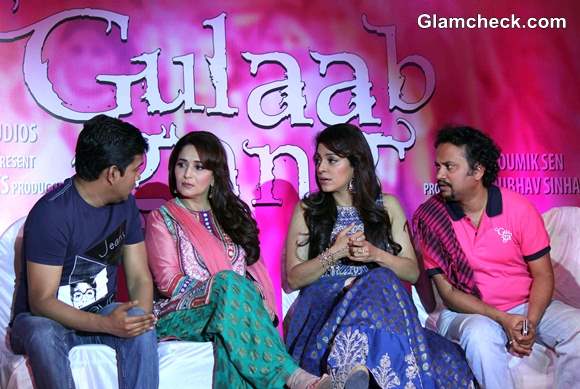 Gulaab Gang Trailer Launch
The two actresses were contemporaries in the 90s but have never worked together in a film before. This is the first time they have collaborated on a film and, Juhi thinks, the last. She said that one of the main reasons she did this film was because Madhuri was in it and the script was good, and she did not think that such a strong project would ever come their way again.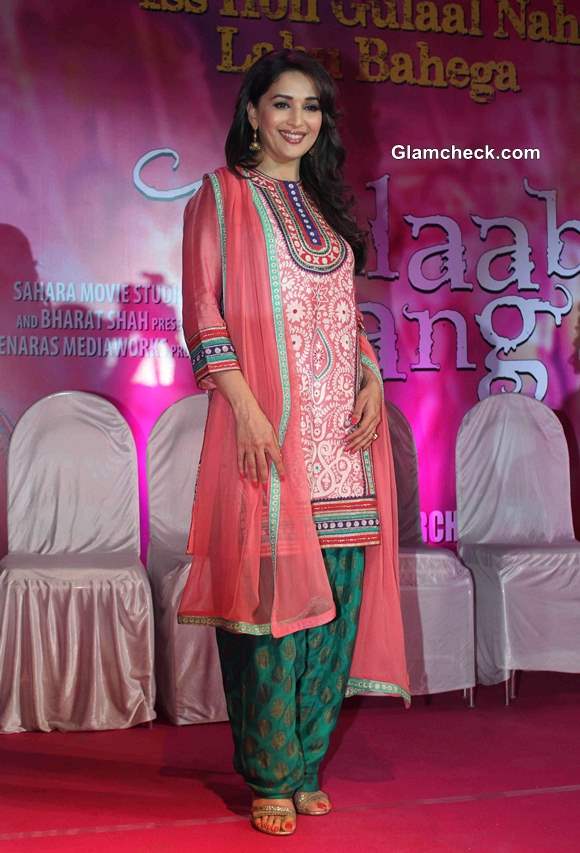 Madhuri Dixit at Gulaab Gang Trailer Launch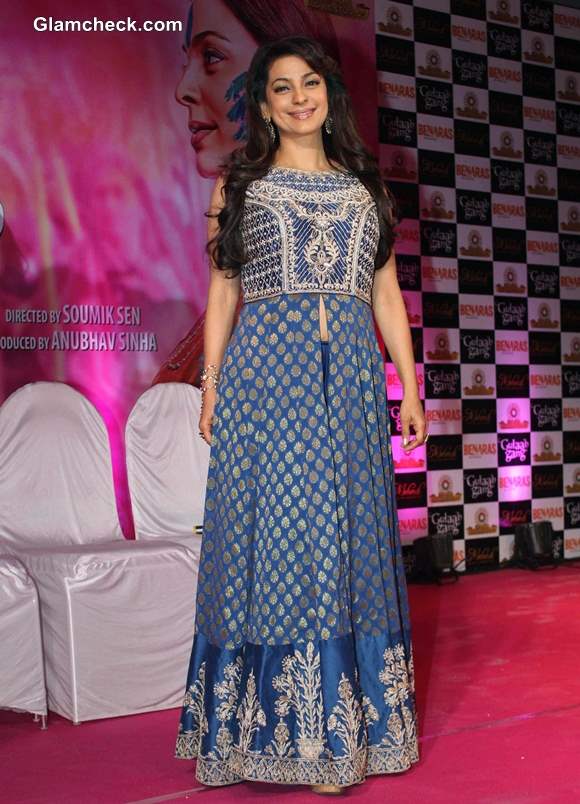 Juhi Chawla Gulaab Gang
Juhi went on to discuss her role in Gulaab Gang, saying that it was the first time she had done a negative role and while she was initially hesitant to take it up she was finally glad that she did.
Meanwhile, Madhuri is riding high on the success of her comeback film Dedh Ishqiya which has been getting her rave reviews from critics and fans alike. She said she hoped that Gulaab Gang would get the same appreciation.
The trailer has received prodigious hits on YouTube, much to the excitement of producer Abhinav Sinha and director Soumik Sen.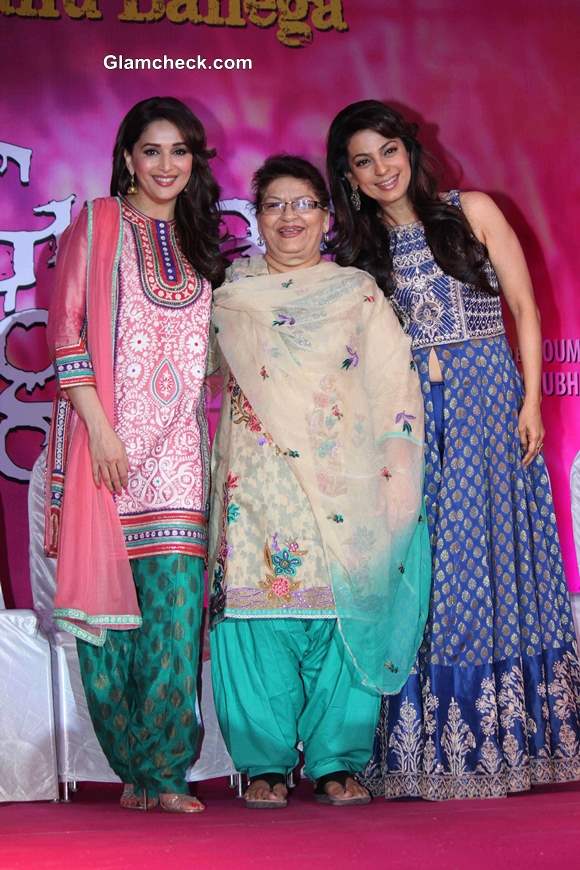 Gulaab Gang Trailer Launch in Mumbai
Gulaab Gang releases on March 7, 2014.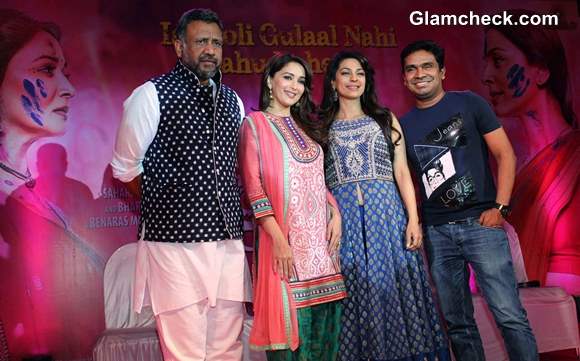 Gulaab Gang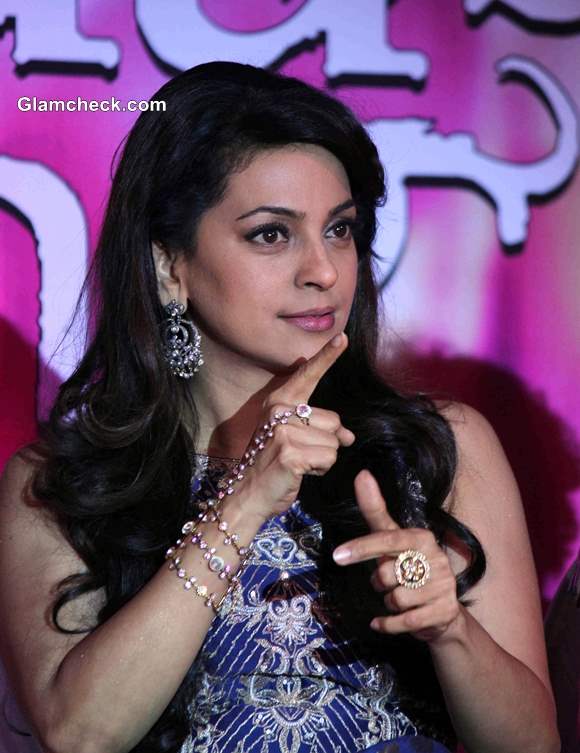 Juhi Chawla at Gulaab Gang Trailer Launch in Mumbai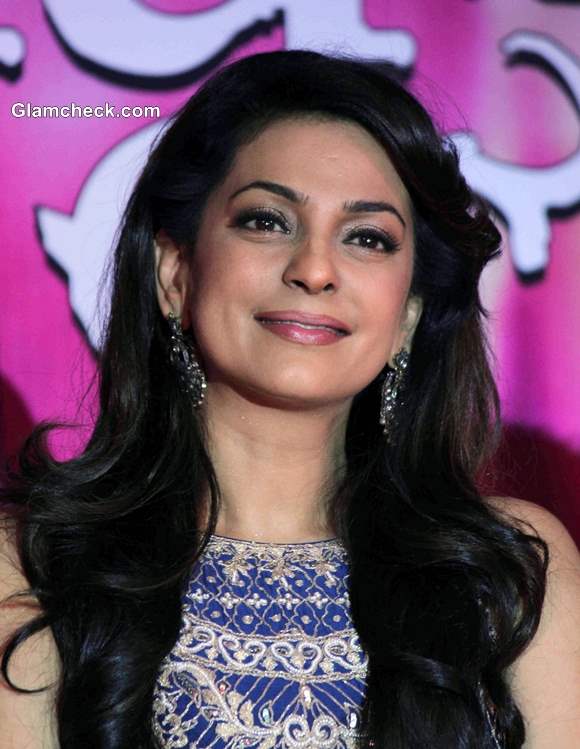 Juhi Chawla at Gulaab Gang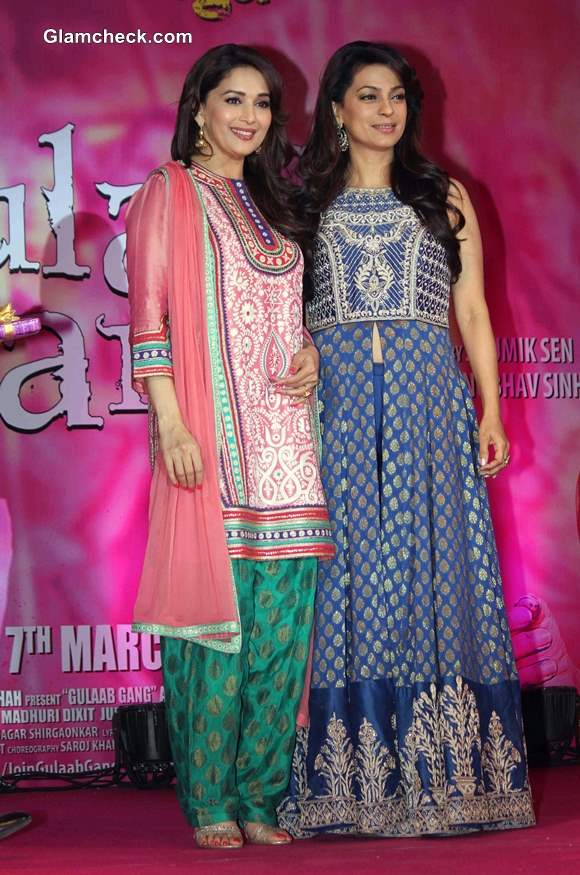 Madhuri and Juhi in Gulaab Gang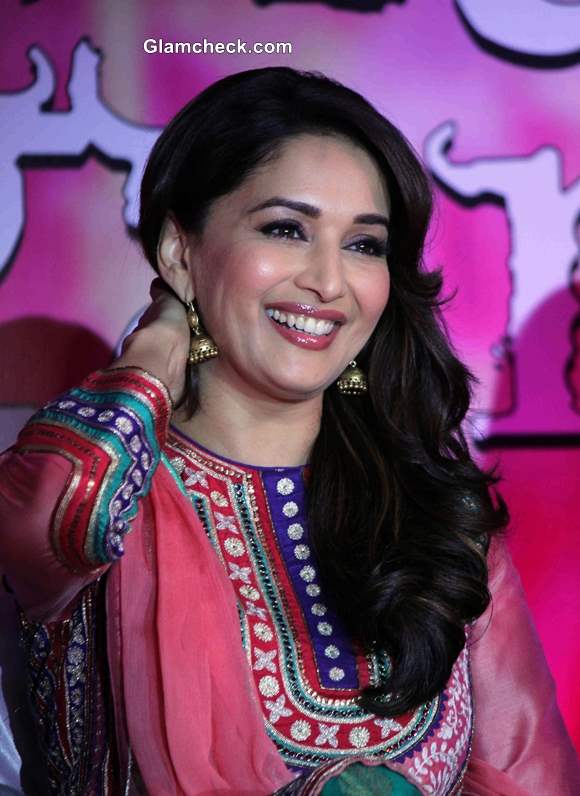 Madhuri Dixit at Gulaab Gang Trailer Launch in Mumbai
Solaris Images