Bollywood actress Shilpa Shetty and hubby Raj Kundra attended the Worli Kohli Festival 2014 for a cooking competition in Mumbai, India on January 25, 2014.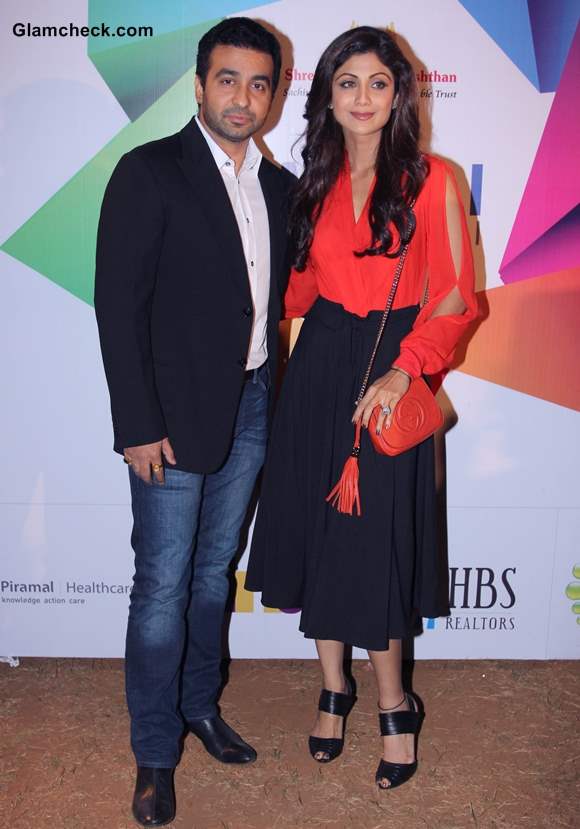 Raj Kundra and Shilpa Shetty at Worli Festival 2014
Shilpa looked ultra fab as usual. She went with a slightly retro look this time in a black skirt that had tie-up detailing at the waist and a red blouse tucked into the skirt that had cut-outs on the full sleeves. It was a flowy, womanly ensemble with a very chic 90s feel.
She accessorized the outfit with a red handbag and black strappy heels.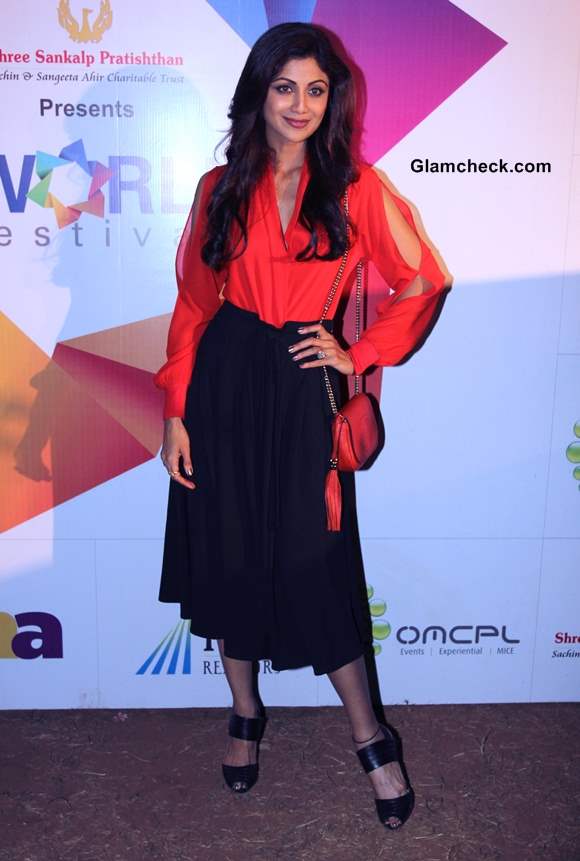 Shilpa Shetty in Black Skirt at Worli Festival 2014
Her makeup, though minimal, made her look rather sultry. Meanwhile, her softly falling curls were also doing their part to make her look sensuous.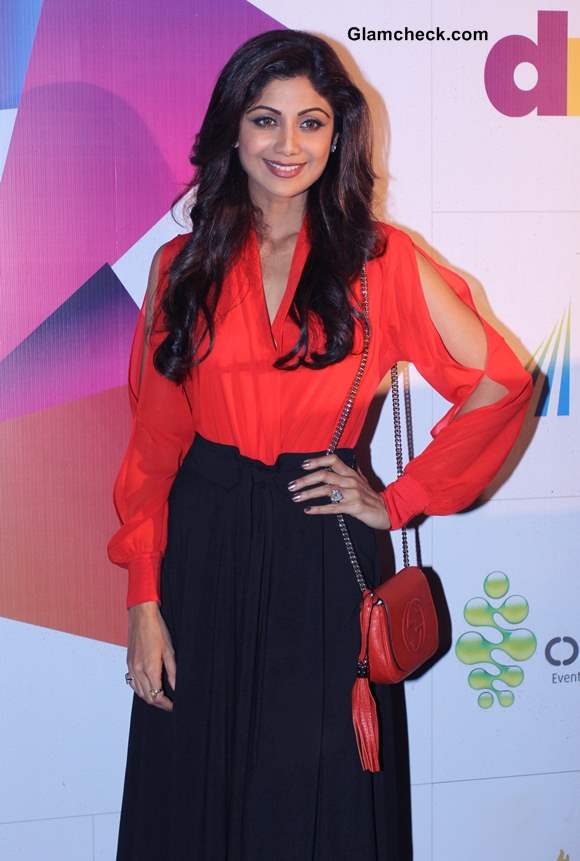 Shilpa Shetty 2014 at Worli Festival
Raj participated in the competition and did a bit of cooking for Shilpa, making her chicken tikka in olive oil. The dish turned out pretty well and he bagged second prize.
A proud Shilpa posted a photo of her chef hubby on Twitter with the caption that it was just too sweet and that the festival was turning out to be a lot of fun.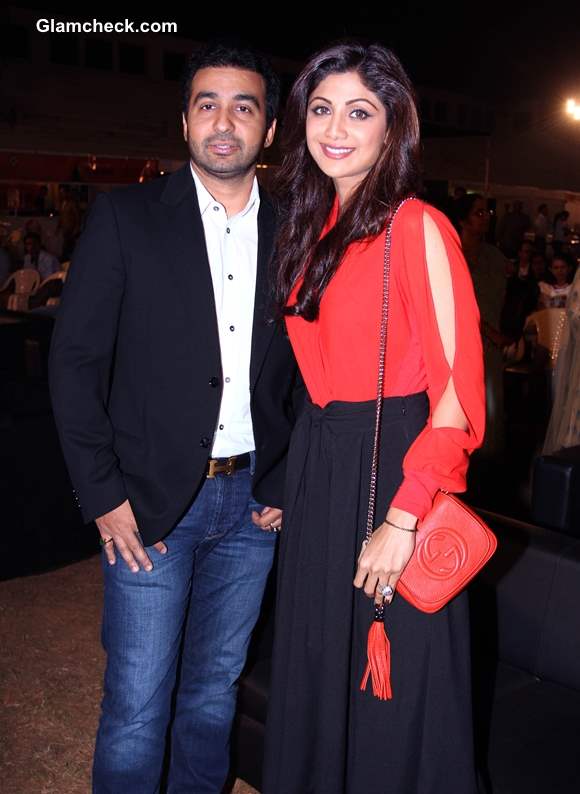 Raj Kundra Cooks Chicken Tikka for Shilpa Shetty at Worli Festival 2014
Shilpa and Raj have much to celebrate this year, starting with the release of Dishkiyaoon under their very own production banner. The actress makes a guest appearance in the movie which stars Sunny Deol, Prashant Narayan and Harman Baweja.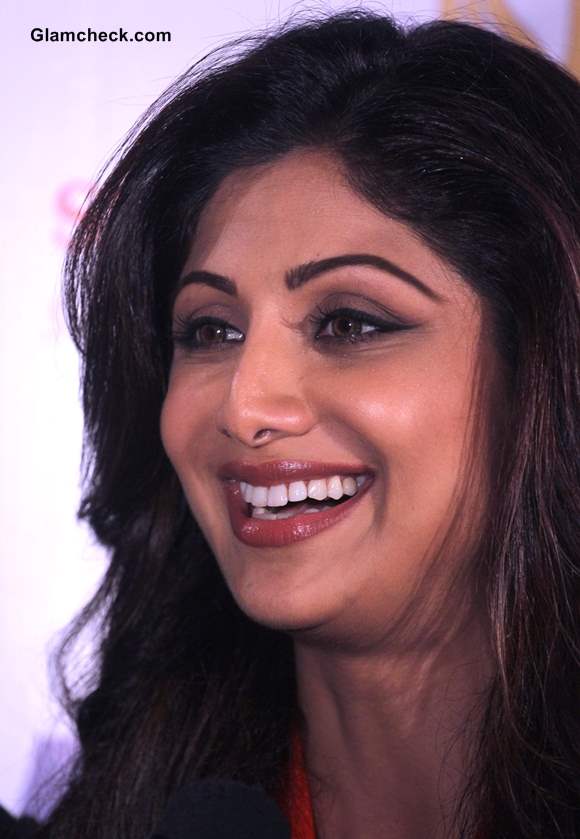 Shilpa Shetty at Worli Festival 2014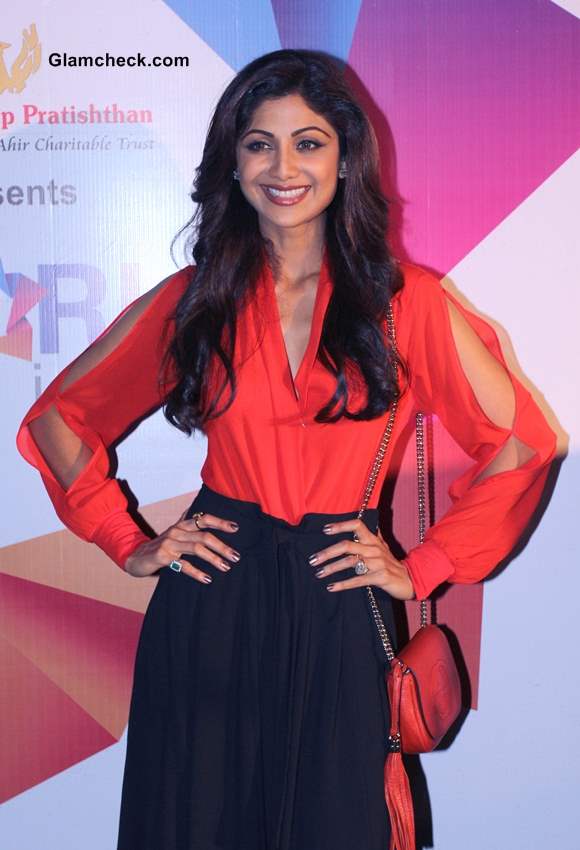 Shilpa Shetty 2014
Solaris Images