Mumbai, Jan 29 (IANS) Soon after the Supreme Court refused to review its verdict on Section 377, actress and gay rights activist Celina Jaitely, currently stationed in Singapore with her husband and twin children, expressed shock and disbelief at the verdict.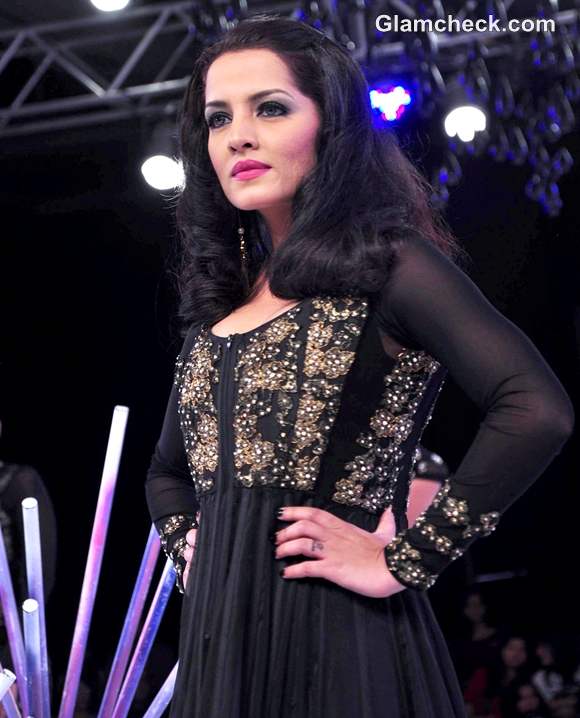 Celina Jaitley Disappointed by SC's refusal to review gay ruling
Celina said from Singapore: "The honourable court has rejected the petition as it found no merit in it… No merit in it? Millions of lives are at stake and the court finds no merit in the petition?"
"People with gay tendencies cannot be held guilty for going against the order of Nature. Who decides what the order of Nature is? To me child marriages and marital rapes are unnatural," she added.
The Supreme Court Tuesday dismissed a plea of the central government, NGO Naz Foundation and others for the review of its Dec 11, 2013 verdict holding homosexuality to be an offence.
A bench of Justice H.L. Dattu and Justice Sudhansu Jyoti Mukhopadhyay dismissed the review petition in a chamber hearing Tuesday afternoon.
However, Celina is still hopeful.
"I hope Parliament will address the issue and all the political parties, regardless of their political and religious affiliation, will come together to uphold the constitutional guarantee of life and liberty to all citizens. And that includes those affected directly by Tuesday's judgment."
The actress also says that her heart reaches out to the gay community in India. 
"Thousands from the LGBT (lesbian, gay, bisexual and transgender) community came out in the open to protest when their sexual identity was challenged during the past four years. And that too after the Delhi High Court had decriminalized gay sex. 
"Now the gay community is back to Square One. They face the threat of being prosecuted for choosing the partners that they want. I can't think of a greater injustice," she said.