Bollywood actors Arjun Kapoor, Priyanka Chopra and Ranveer Singh visited the sets of the competitive dance show Boogie Woogie Kids Championship in Mumbai, India on February 6, 2014 to promote their upcoming film "Gunday".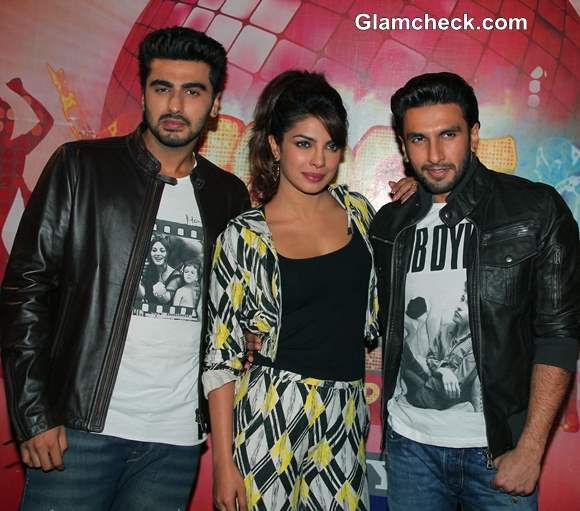 Cast of Gunday Promote Film on Boogie Woogie Kids Championship
They made quite the attractive trio in their chic outfits. Yes, the boys too, both of whom sported blue jeans with white graphic-print tees and black leather jackets with white sports shoes – the ensemble representative of modern gundays with good taste.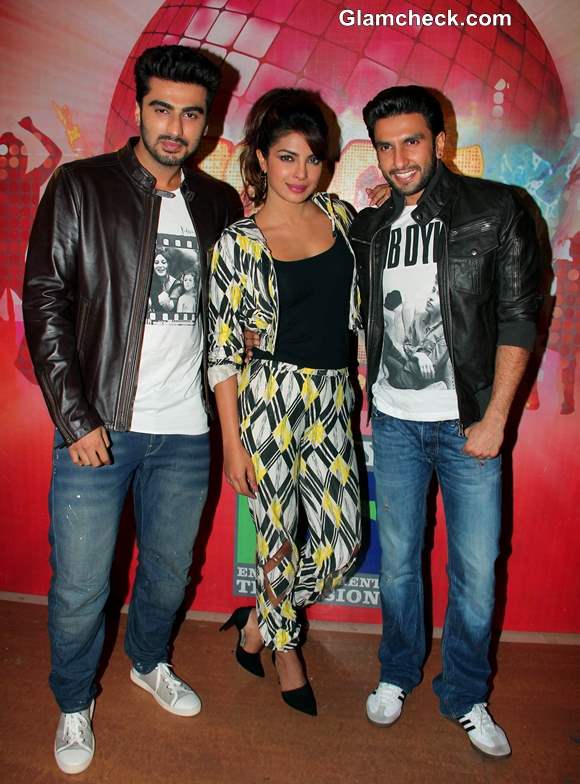 Cast of Gunday on Boogie Woogie Kids Championship
Priyanka's avatar was worlds different from theirs. She wore a black tank top with printed, loose-fitting pants and a matching jacket, all by Surendri by Yogesh Chaudhary.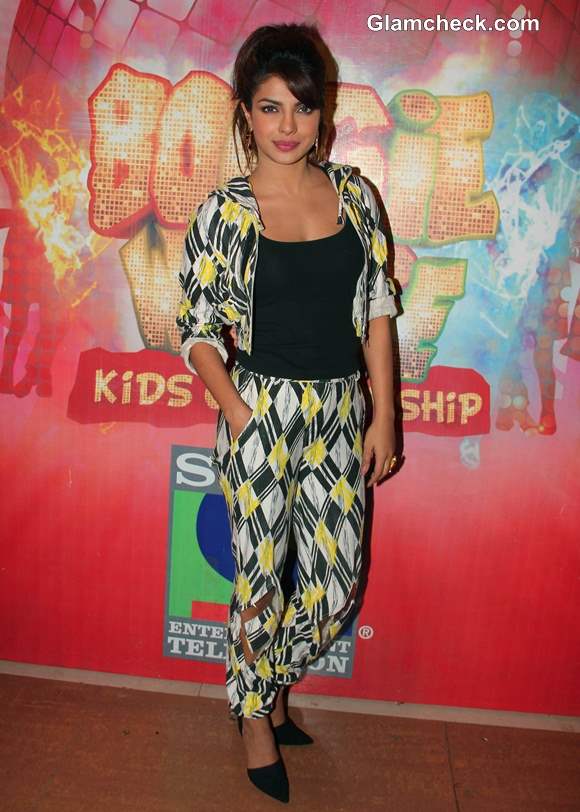 Priyanka Chopra Style 2014 at Gunday Promotions
The jacket was showcased differently when it made its debut on the runway – zipped up and worn as a cropped top. But we like Priyanka's more modest take on the look too as it brings a definite vibe of class to the ensemble.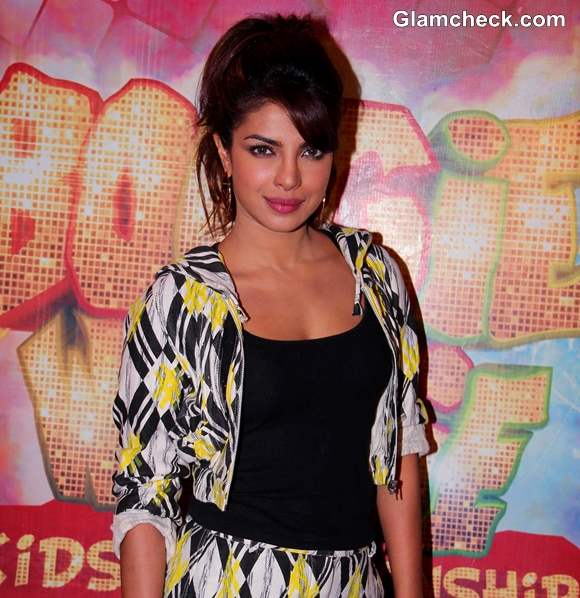 Priyanka Chopra 2014 Style
Black pointy pumps by Zara, a statement ring and gold hoop earrings by Atelier Mon accessorized the outfit while a messy ponytail and pink lips completed her look.
Ranveer tweeted earlier that day that although he was thrilled to be on Boogie Woogie, he would have more fun if his sneezing stopped. The Ram-Leela star seems to be down with a bit of a cold. How he managed to catch one in the Mumbai heat only he knows.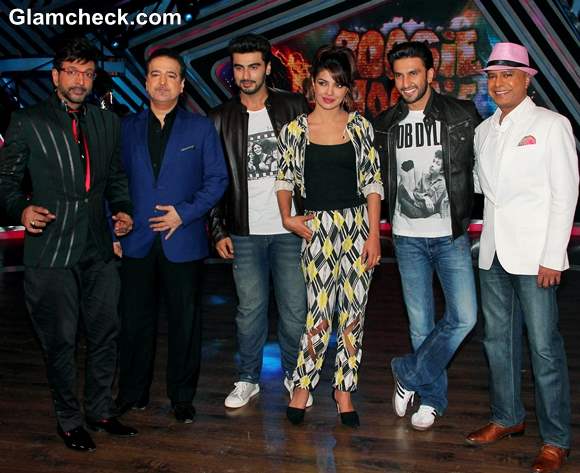 Gunday Promotions at Boogie Woogie Kids Championship
He told an over-zealous audience that they were on the show because it was a good platform to promote their film, and that he hoped the audience would go tell other people and they all came to watch it when it premieres on February 14.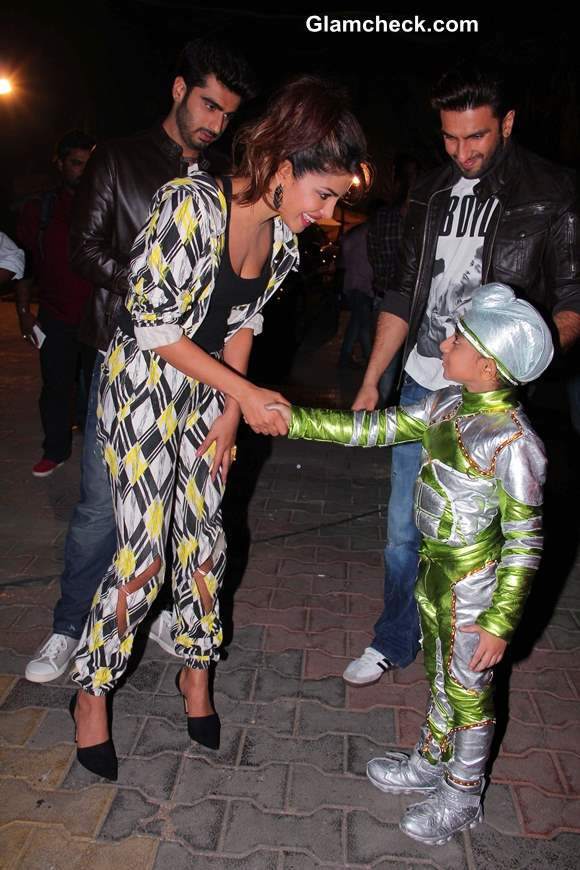 Priyanka Chopra Promotes Gunday on Boogie Woogie Kids Championship
Solaris Images