There were more hats than horses at the Hello! Class race at Mahalaxmi Race Course in Mumbai, India on February 9, 2014. We're kidding, of course, but there were indeed more hats there than we've ever seen at a social event. Check out these fashionistas who gave their race-day ensembles a classy and authentic edge with some romantic, dramatic and artistic head-gear.
Evelyn Sharma went with a not-often-seen color combination – purple and red.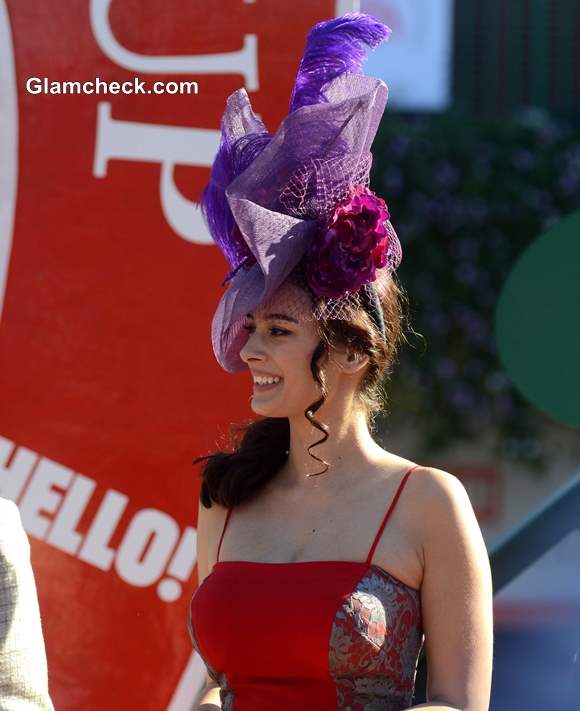 Evelyn Sharma at Hello Class Race 2014
Her dress was an elegant strappy red number with floral print panelling running down the sides while her hat towered on her head in purple flowers, fabric, feathers and lace. Both rich colors have very royal vibes and we love that she brought them together.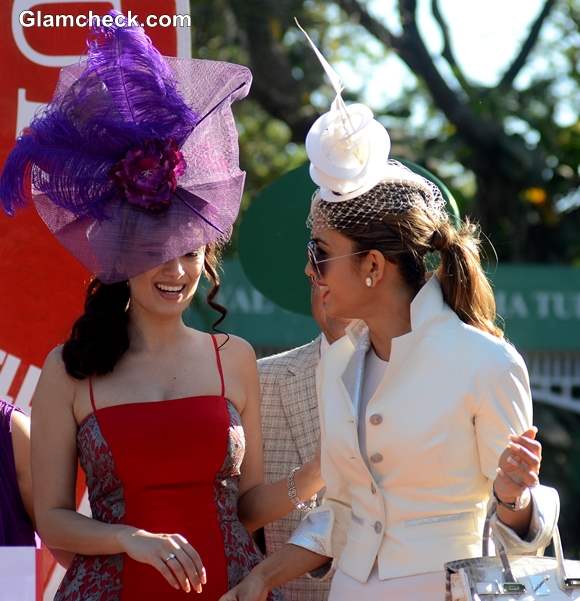 Evelyn Sharma with Natasha Poonawa at Hello Class Race 2014
Michelle Poonawala was one of the best-dressed ladies there.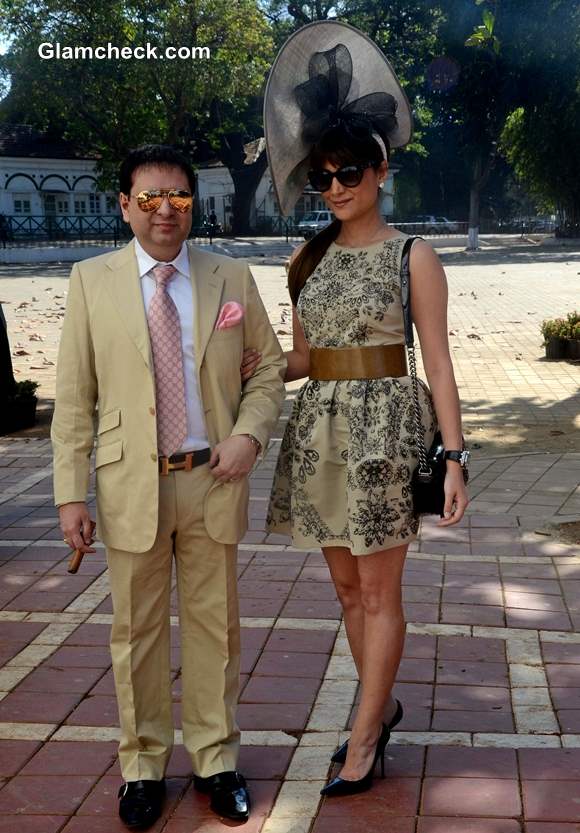 Yohan Poonawala with his wife Michelle at Hello Class Race 2014
There's nothing to hate about her outfit. From her embroidered dress, gold belt, black pump and black handbag to her stud earrings, black sun glasses and bow-dominated sweeping black hat – each piece was tasteful and obviously high-end, making her one of the stand-out looks at this classy day-time affair.
Michelle at Hello Class Race 2014
Natasha Poonawala chose an all-white ensemble from her stern fitted pant, blouse and jacket to her spirally, futuristic hat.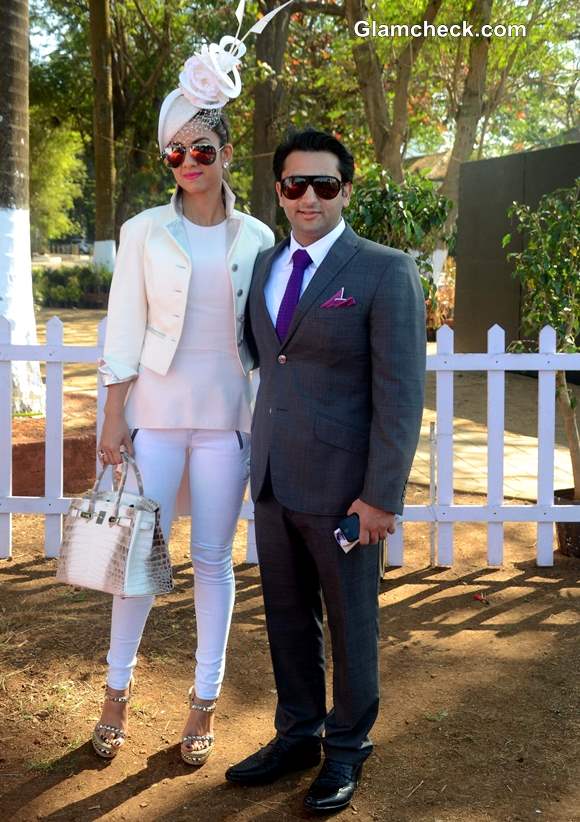 Adar Poonawalla with wife Natasha at Hello Class Race 2014
The latter looked like a helmet, large rose and insect all in one and we don't think anyone but she could have pulled it off.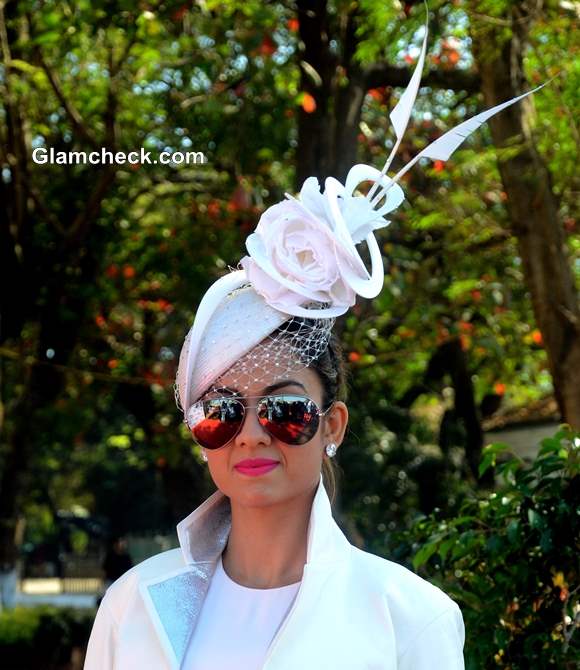 Natasha Poonawalla at Hello Class Race 2014
Tanaz Doshi wore a tiered babydoll-like peach and purple dress with her floral-inspired hat.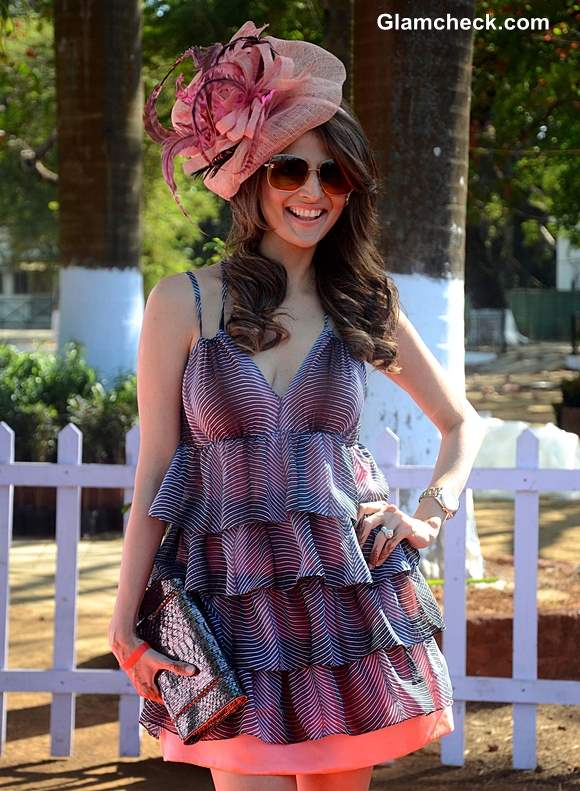 Tanaz Doshi at Hello Class Race 2014
It was both a cutesy and womanly look which was rounded out with gold peep-toes, a snakeskin clutch and breezy curls. This immaculate ensemble was obviously put together with meticulous care, but there's a marvellous laissez faire vibe to it that is irresistible.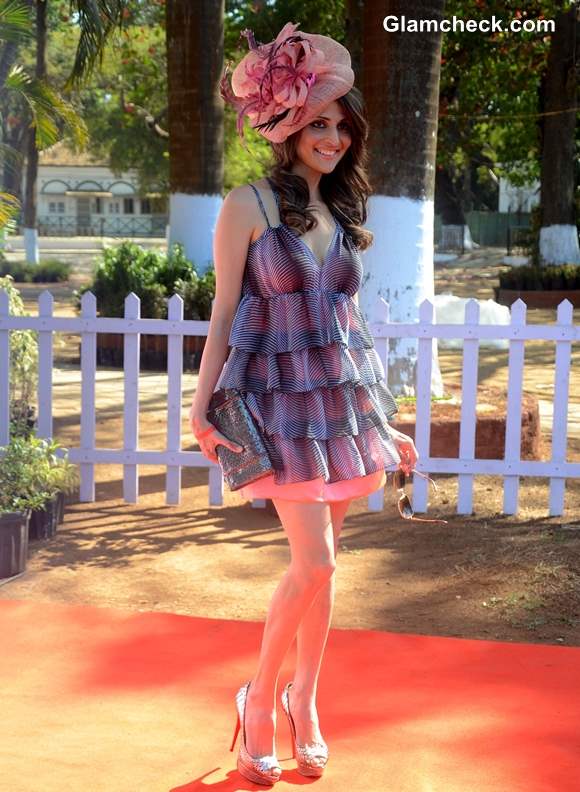 Tanaz Doshi Hello Class Race 2014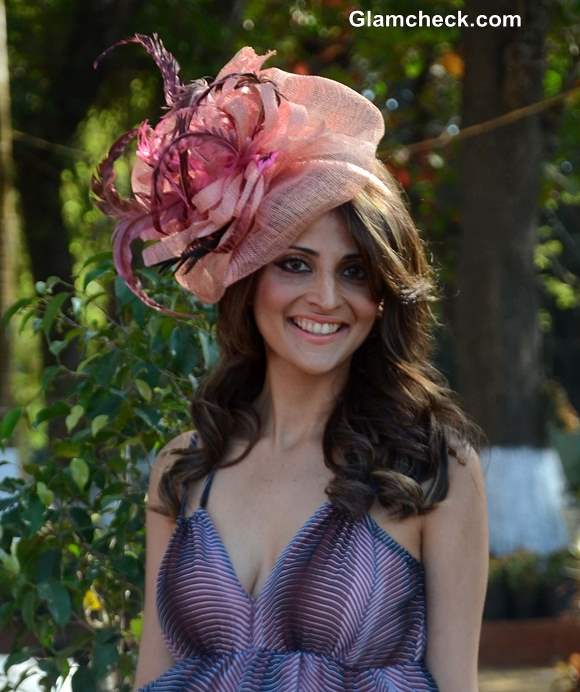 Hello Class Race 2014 Tanaz Doshi
Kangana Ranaut went classic in a black peplum dress with off-white lace detailing around the midriff.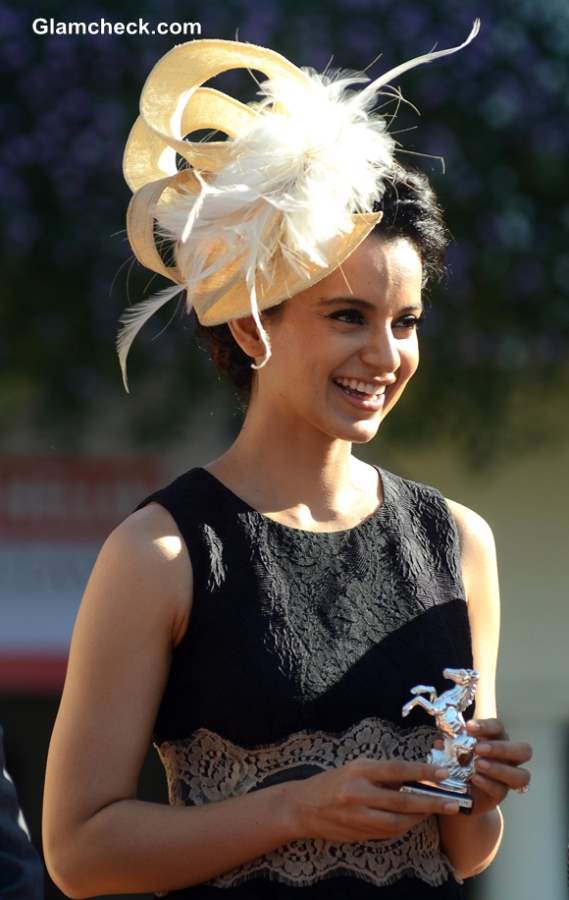 Kangana Ranaut at Hello Class Race 2014
The white-feathered hat perched on the side of her head made her ensemble dramatic and chic. She completed the look with natural makeup, a black handbag and black pumps.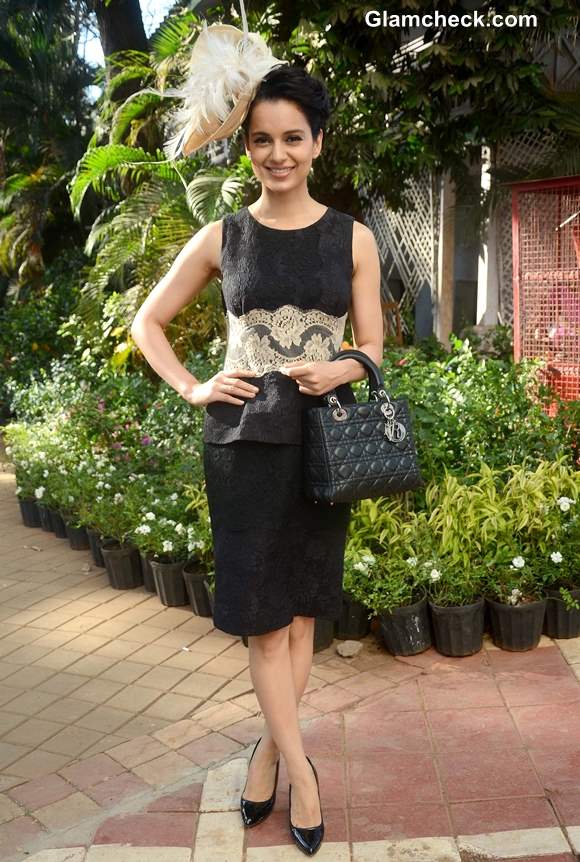 Kangana Ranaut pics at Hello Class Race 2014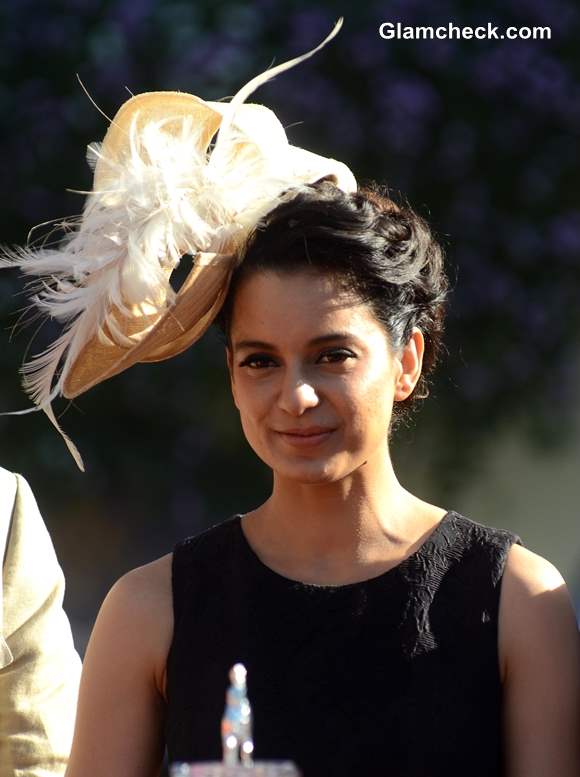 Kangana Ranaut 2014
If we had to pick a best-dressed from this chic lot, it would come to a tie between Evelyn and Michelle. Their race-day ensembles are contemporary and light but still classy – a combination of qualities that is hard to put together without a very keen fashion sense. 
Solaris Images