Sometimes, in our quest to keep up with who wore what on the red carpet, we completely forget the boys. Can you blame us when the gals look like rare butterflies and the fellas look like they picked out the first thing they could lay their hands on? However, we're happy to say it was hard to miss these hotties at the 6th BBC Top Gear Awards 2014 in Mumbai, India on February 19, 2014.
Kunal Kapoor kept his look simple, choosing grey pants, a gray blazer and a white shirt for the event.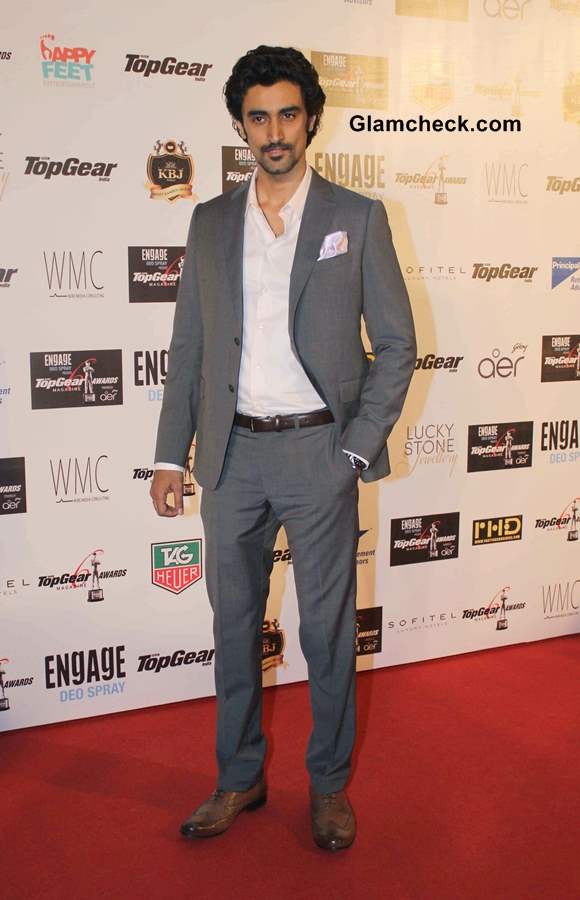 Kunal Kapoor 2014 at the 6th BBC Top Gear Awards
His shirt was left casually unbuttoned at the neck which imparted a reckless air, but his pocket square marked him as a man who knows what's what on the fashion front.
Pulkit Samrat definitely stood out, and how! He wore slightly-distressed dark blue jeans with a white shirt, a black velvet jacket and pointy black shoes.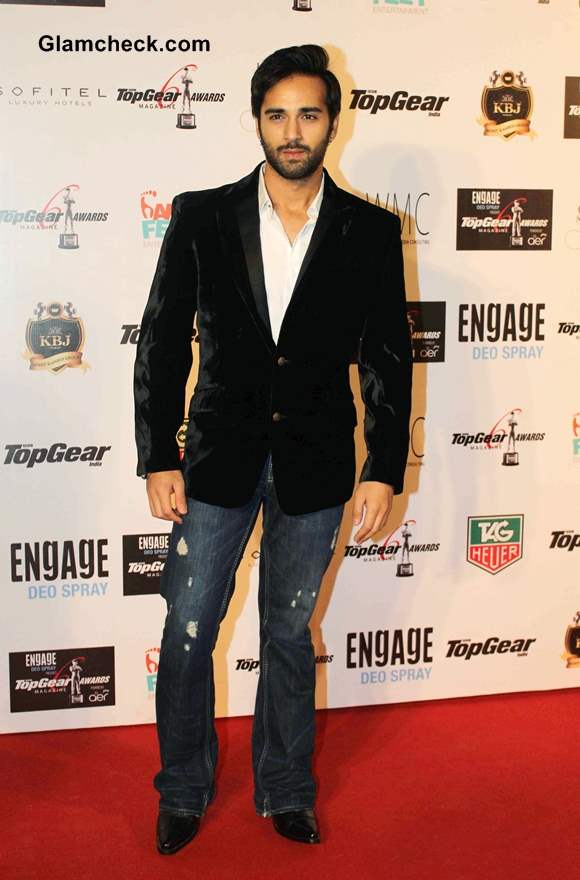 Pulkit Samrat 2014 at the 6th BBC Top Gear Awards
His hair was neatly combed from a side parting but he chose to let his few-days-old beard walk the red carpet with him thus saving him from a too-clean look.
Purab Kohli's outit was very similar to Kunal's, except the color of his blazer and pants was a darker grey and he buttoned up his blazer.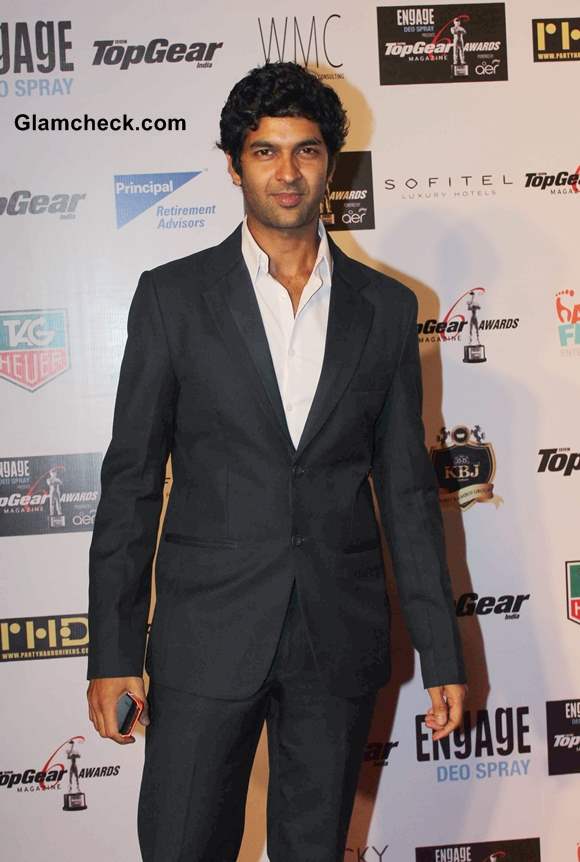 Purab Kohli 2014 at the 6th BBC Top Gear Awards
But while Kunal gave off a naughty vibe, Purab had a distinctly schoolboy look which was utterly adorable, if you like that sort of thing.
Finally, we have Tusshar Kapoor who was the most casual of them all in seedha-sadha blue jeans, his patent V-necked white shirt and a grey jacket.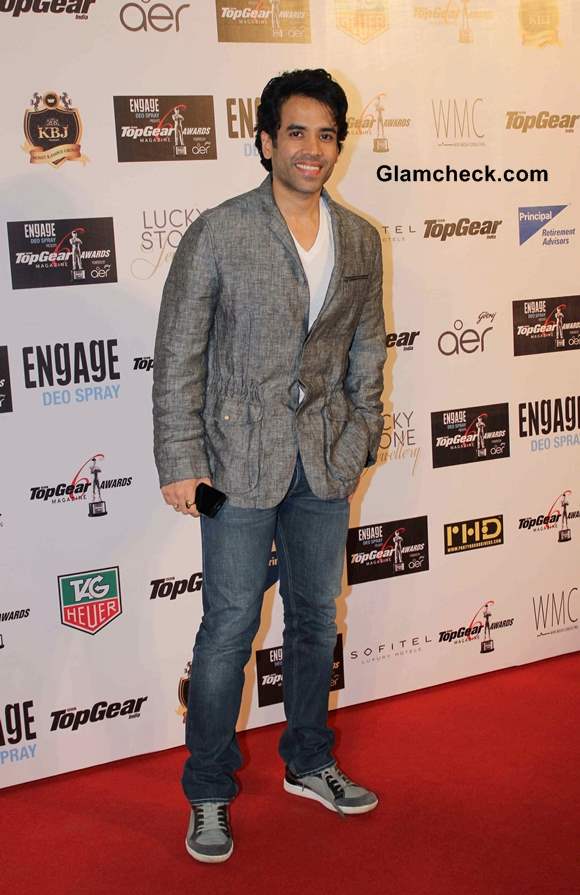 Tusshar Kapoor 2014 at the 6th BBC Top Gear Awards
All of that teamed with grey sneakers. The fit of that jacket was not too great; it appeared a size too large for him. But all in all, we think it's a good attempt to avoid the tried-and-tested blazer-on-the-red-carpet look. 
Solaris Images