Bollywood actress Manisha Koirala unveiled specially-designed mastectomy blouses at the fourth edition of Design One, a social endeavour by Sahachari Foundation, in New Delhi, India on February 20, 2014. The blouses will be donated to the woman's cancer initiative at Tata Memorial Hospital.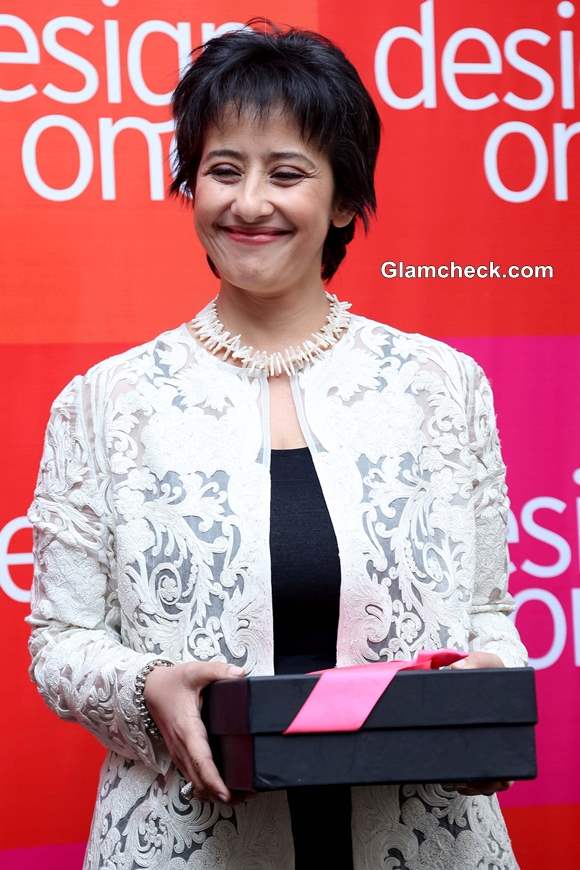 Manisha Koirala Unveils Mastectomy Blouse at Design One 2014
Manisha, a cancer survivor herself, sported a monochrome look at the event. She wore a white, embroidered coat over black leggings and a black vest top, rounding out the ensemble with a statement white necklace and black bellies. A cropped do and light red lippie completed the look.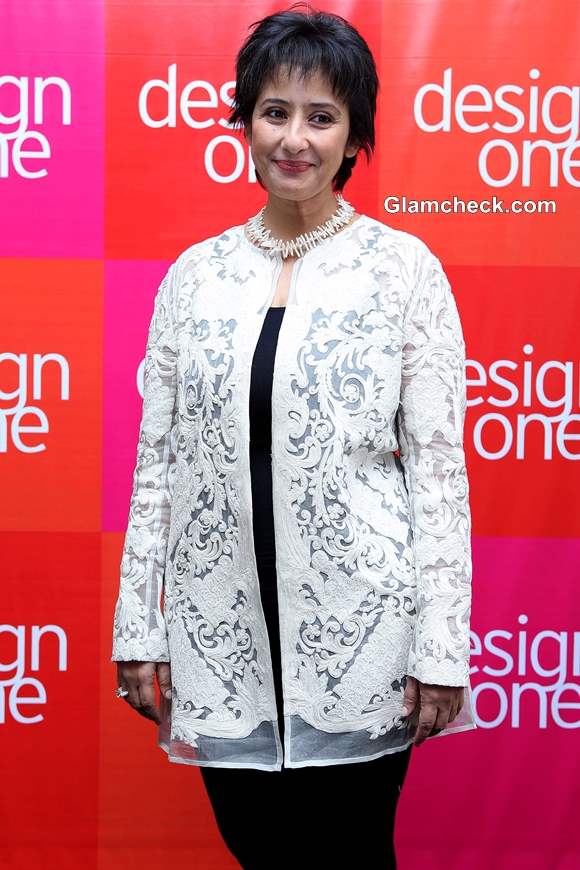 Manisha Koirala 2014
The 43-year-old was diagnosed with ovarian cancer in 2012 and completed treatment for the disease in mid-2013. She said that she would wholeheartedly support any cancer-awareness initiative as her experience had made her want nothing more than to help people.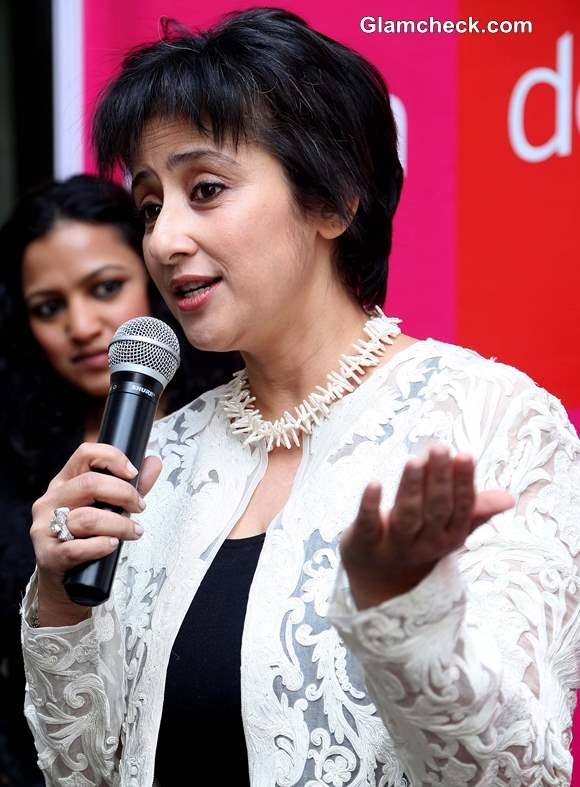 Manisha Koirala Unveils Mastectomy Blouse at Design One
The blouse was designed by Shivan-Naresh who usually turn their creative skills to bringing out high-end collections for Fashion Weeks. Shivan, who was also at the event, said that he had learned that after a mastectomy, women felt embarrassed to go out and even resorted to stuffing their bras with other small clothes to achieve normal-looking breasts. It spurred him to design the blouses which come with a prosthetic breast designed for Indian women.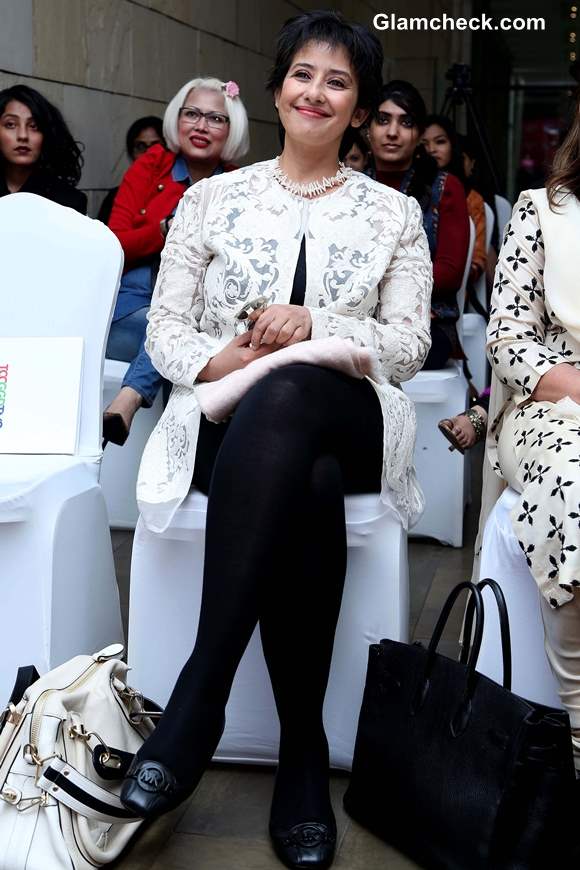 Manisha Koirala 2014 Unveils Mastectomy Blouse at Design One
Manisha applauded the mastectomy blouses, saying that the healing process was difficult without support and the blouses showed empathy and boosted women's sense of well-being and self-esteem during their battle with cancer.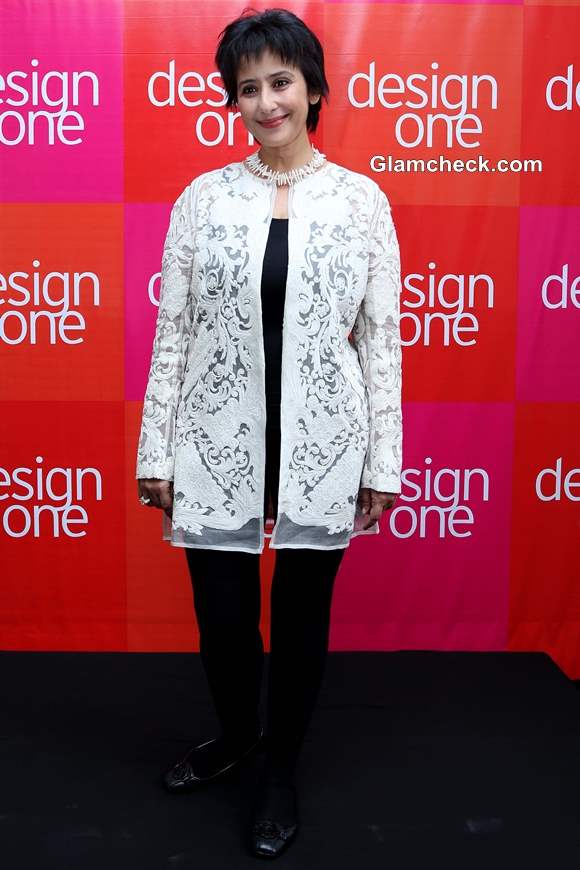 Manisha Koirala 2014 pics
She was last seen in Bhoot Returns in 2012. Her next project is the Malayalam film Edavapathi which will release later this year.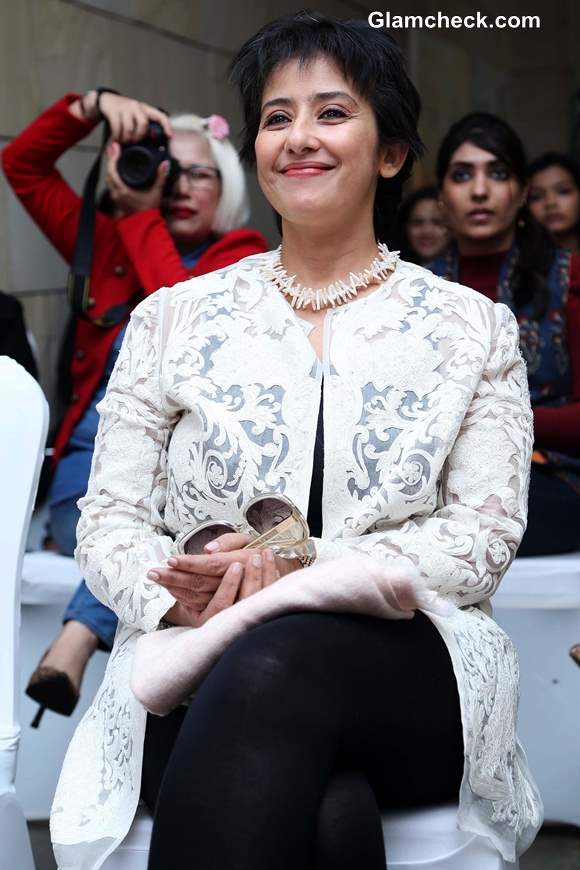 Manisha Koirala at Mastectomy Blouse Launch at Design One 2014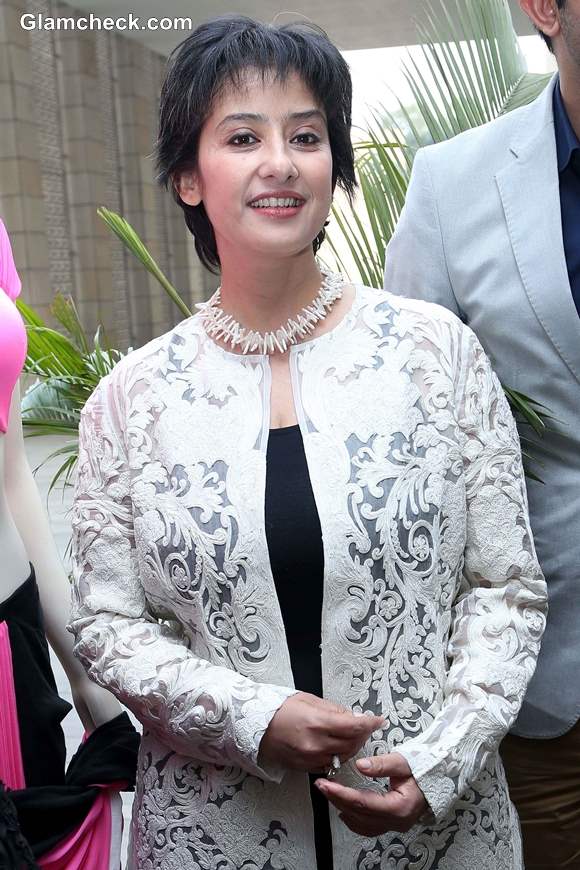 Manisha Koirala pictures 2014
Solaris Images