A number of celebs and socialites made their way to the 2014 edition of Mana Shetty's Araaish exhibition which was held in Mumbai, India on February 25.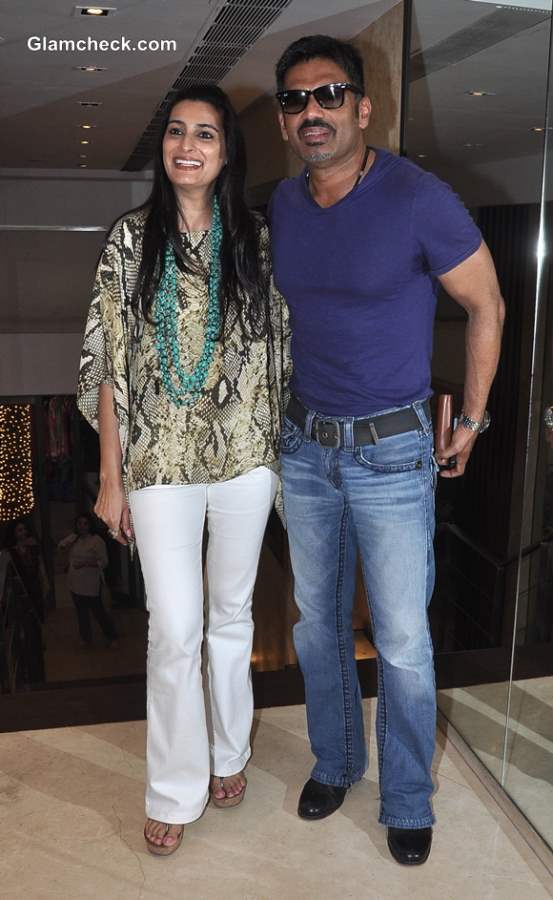 Sunil Shetty along with his wife Mana Shetty
Mana, her sister Isha and her brother Rahul organise the shopping extravaganza and fund-raiser every year for the Save The Children India Foundation which was started by their late mother Vipula Kadri.
Mana looked super stylish in white pants, a printed blouse and multiple strings of turquoise beads around her neck. Hubby and Bollywood actor Sunil Shetty was right by her side looking very much like the characters from his films in blue jeans, a tightly-fitting blue tee and black shoes.
Check out the other glitzy, glamorous ladies of influence who turned up to show their support.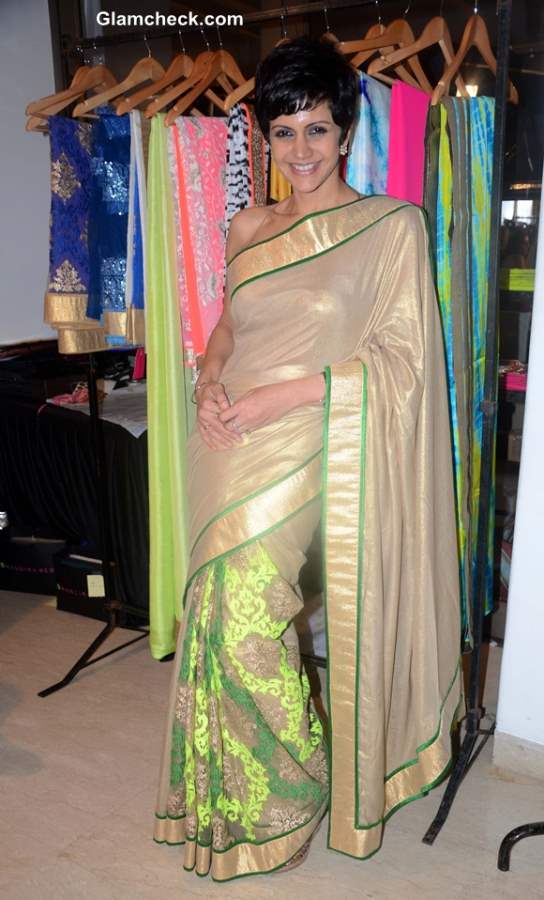 Aaraish Exhibition 2014 Mandira Bedi
It's back to the noodle-strap halter-necks for Mandira Bedi who showed off another stunning sari from her very own collection. The pallu was plain gold with a lined green border while the pleats featured extensive embroidery in green and lime yellow. Her adorable pixie hairdo and stud earrings completed the look.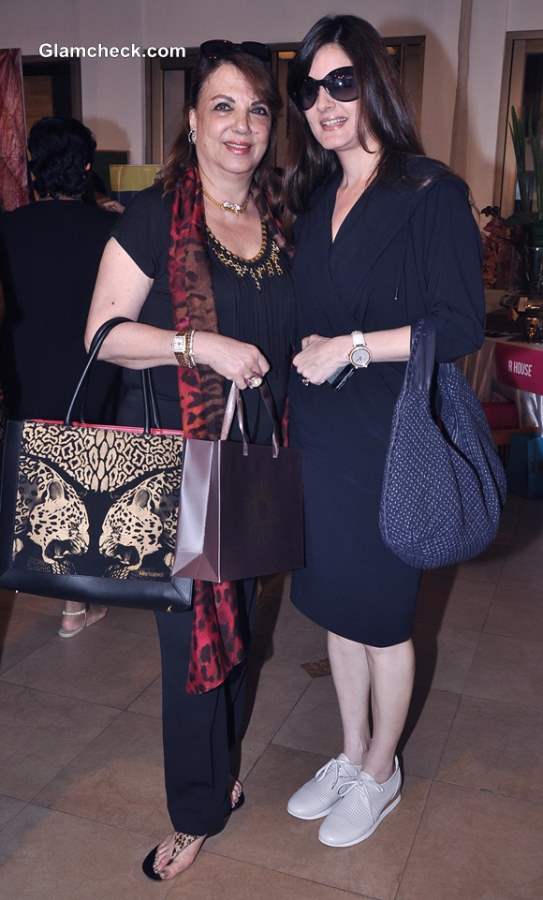 Zarine Khan with daughter Simone Khan Arora
Sanjay Khan's wife Zarine Khan and her daughter Simone both chose black for the day. Mummy looked smart in black pants, a short black kurta, a red leopard print scarf and a printed tote bag. Simone pulled off a chic, unique look in a plain knee-length dress with beige sneakers. She then glammed up the attire with sun glasses, glossy hair and glowy makeup.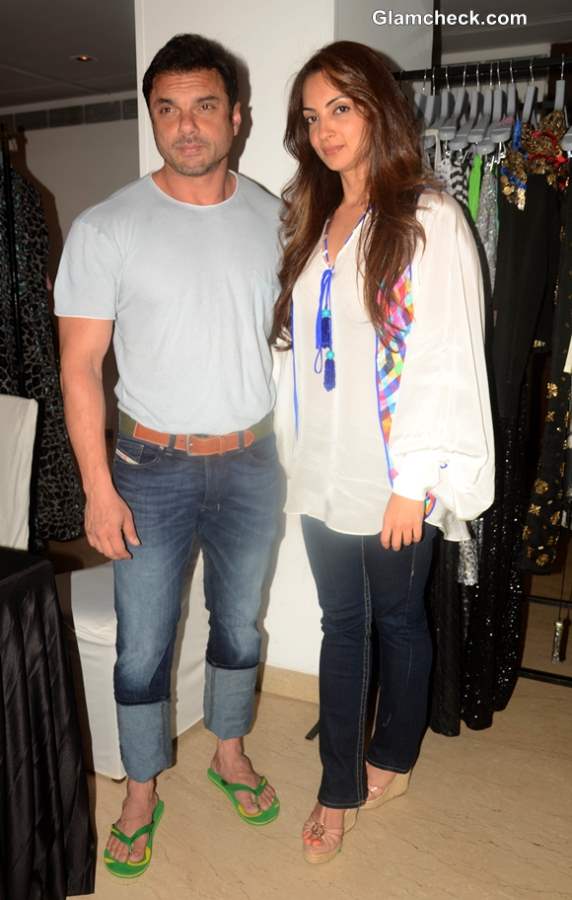 Sohail Khan along with his wife Seema
Sohail Khan attended with his wife Seema and his toddler son Yohan. He had a strange look going in a pale blue shirt tucked into his blue jeans, the latter rolled up in an unsightly way to reveal bright green chappals. Not his best look, eh? Seema was more appropriately dressed for the high fashion event in dark blue jeans and a very cute Bohemian blouse. Nude heels and long, wavy locks added the finishing touches.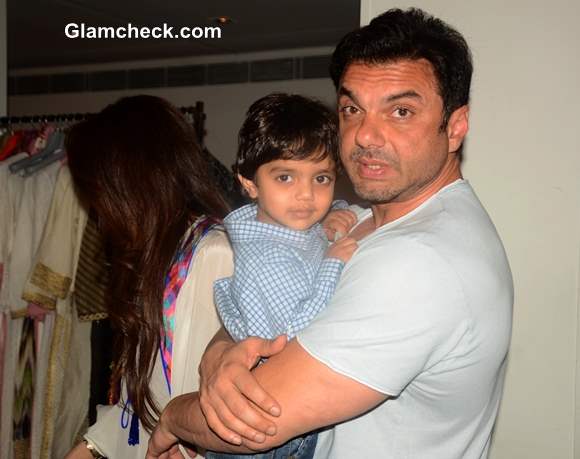 Sohail Khan along with son Yohan
Solaris Images