Bollywood actresses Juhi Chawla and Madhuri Dixit along with filmmaker Soumik Sen promoted their latest movie "Gulaab Gang" in New Delhi, India on March 4, 2014.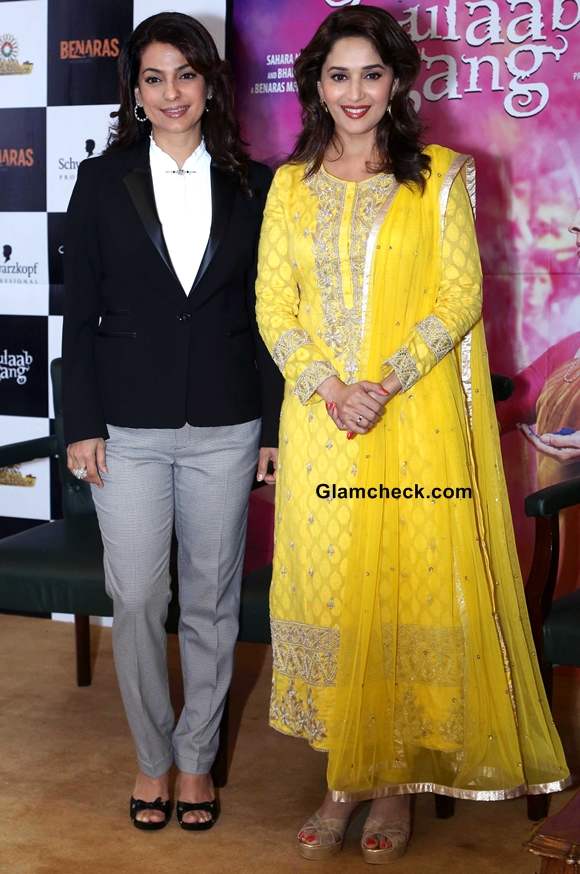 Juhi and Madhuri on Another 'Gulaab Gang' Promo Tour in Delhi
The two lovely ladies seemed to have switched looks with Madhuri in a traditional outfit and Juhi sporting a Western one. Usually, it's the other way around.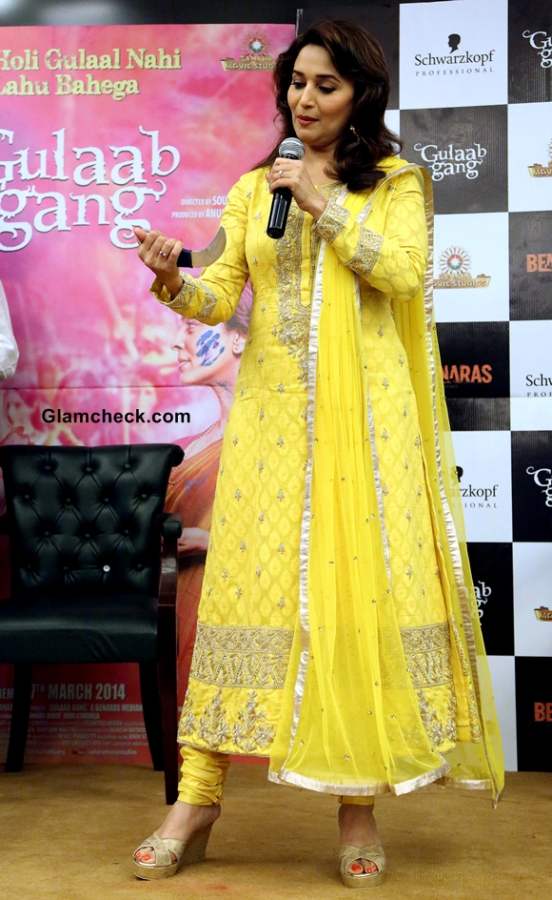 Madhuri Dixit in Yellow Anarkali 2014 at Gulaab Gang Promotions
Dhak dhak girl Madhuri wore a full-sleeved yellow anarkali with gold embroidery which she dressed up with gold platform heels and minimal gold jewellery. Red lips and her patent wavy hairdo completed her look.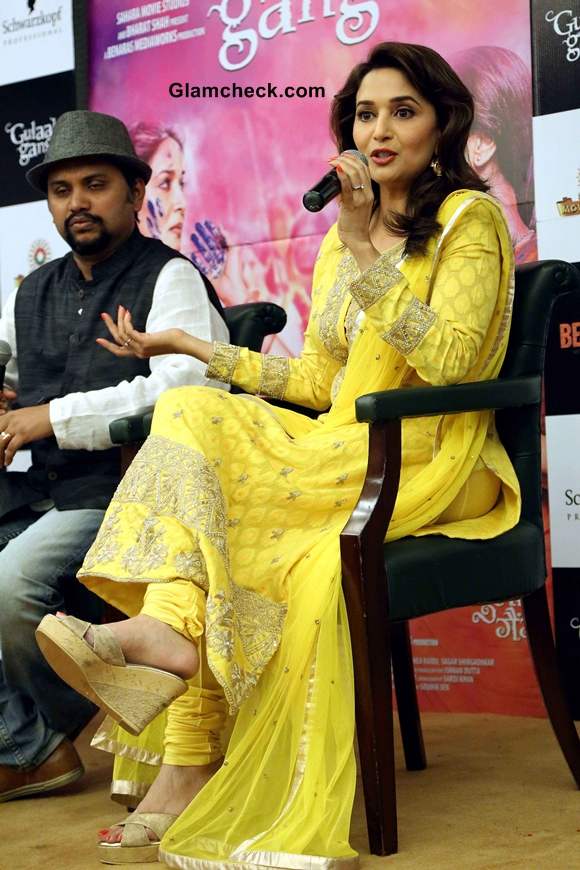 Madhuri Dixit in Yellow Anarkali at Gulaab Gang Promotions 
Juhi looked sharp in an androgynous Western avatar. She wore grey pants, a white shirt buttoned all the way up, and a midnight blue blazer with black silk lapels.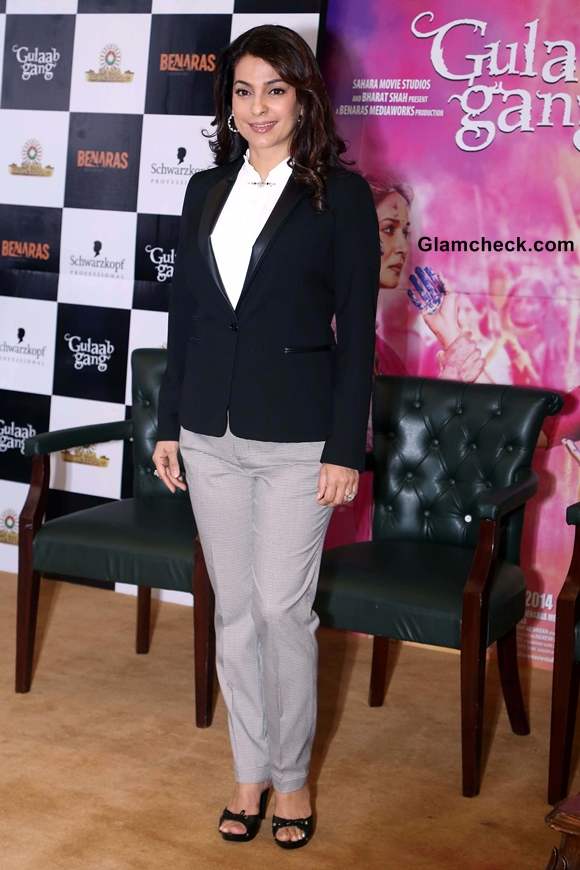 Juhi Chawla at Gulaab Gang Promotions
Open-toed black heels, hoop earrings and a cocktail ring accessorized her look which was rounded out with mascarra and a neutral pink lippie.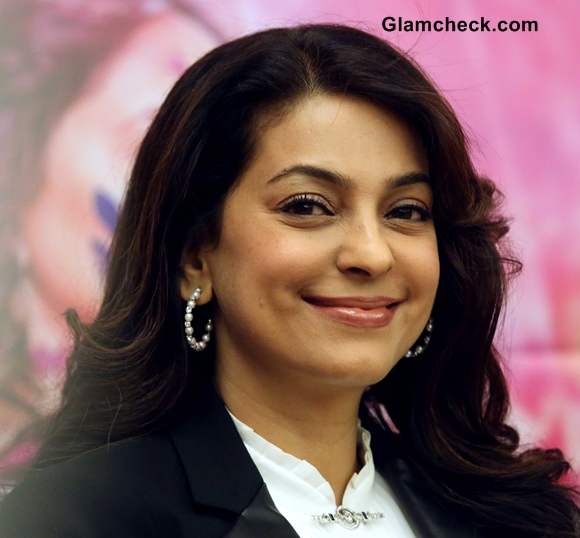 Juhi Chawla 2014
Centered on the struggle of women in rural India, the much-awaited Gulaab Gang is also the first time that these two beautiful and talented actresses have worked together. The film is also garnering a lot of attention for being Juhi's debut as a villain.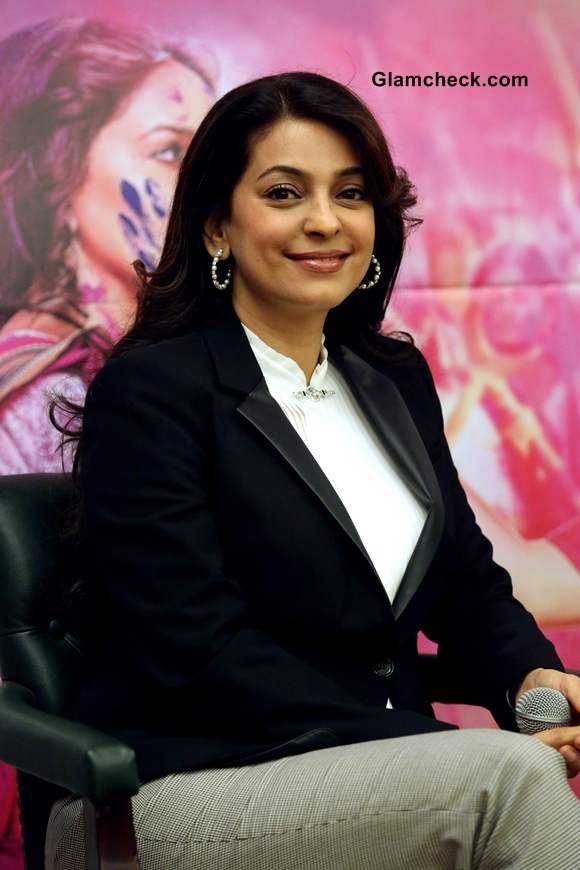 Juhi Chawla in Gulaab Gang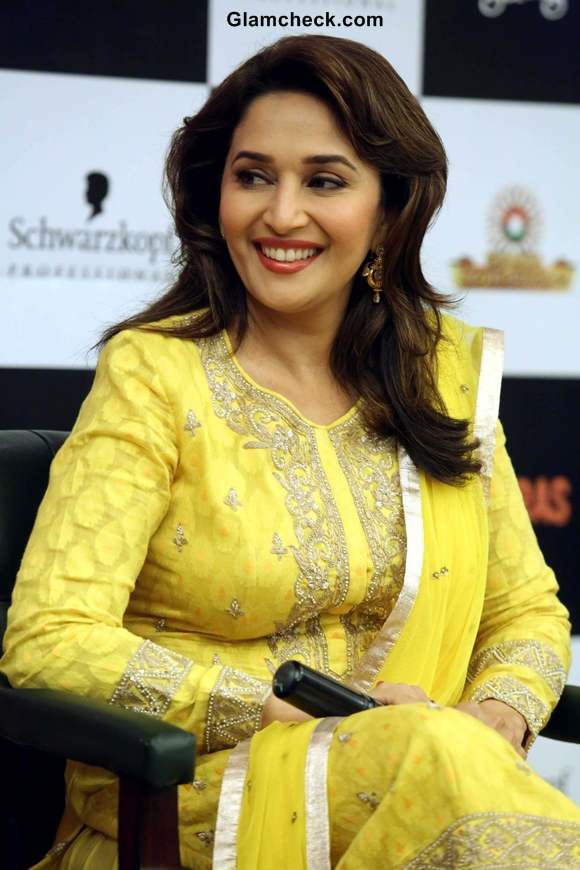 Madhuri Dixit 2014 pics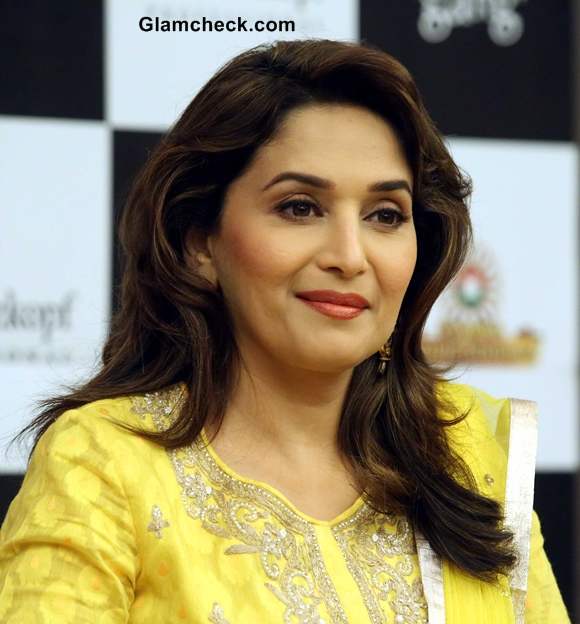 Madhuri Dixit 2014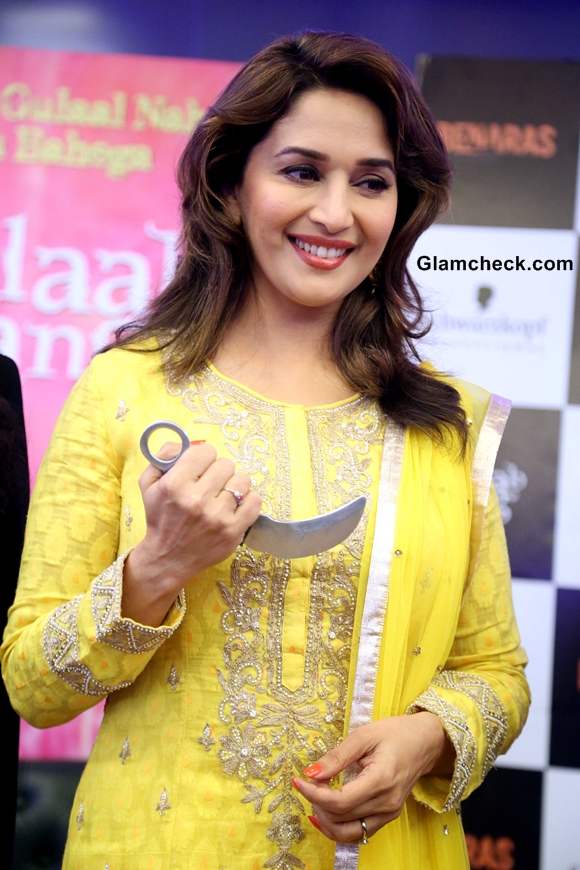 Madhuri Dixit in Gulaab Gang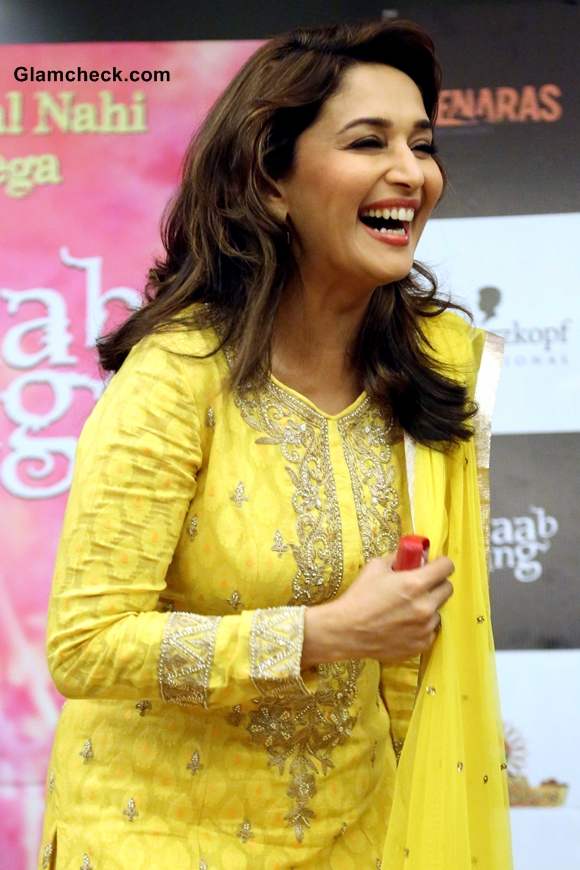 Madhuri Dixit pictures 2014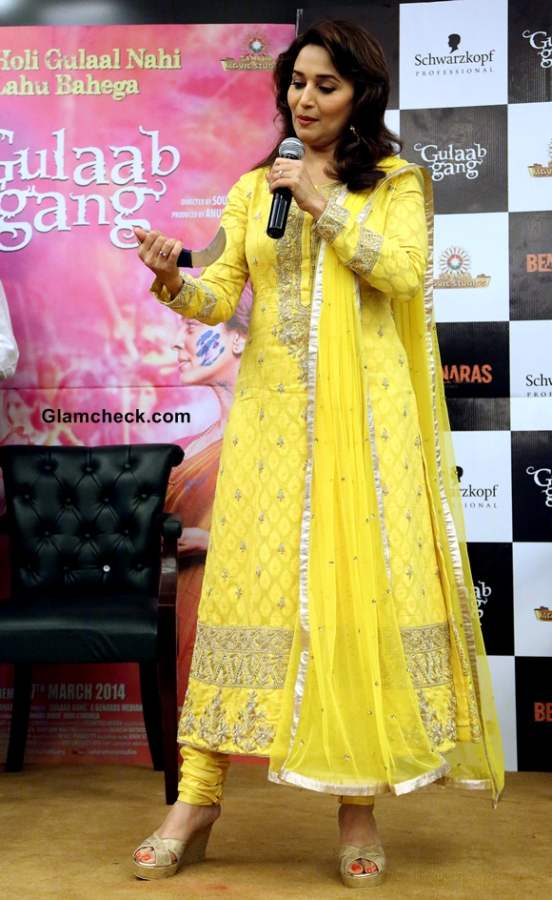 Madhuri Dixit in Yellow Anarkali 2014 at Gulaab Gang Promotions
Solaris Images