Bollywood actress Shilpa Shetty attended a special screening of the movie Dishkiyaoon at Sunny Super Studio in Mumbai, India, on March 25, 2014.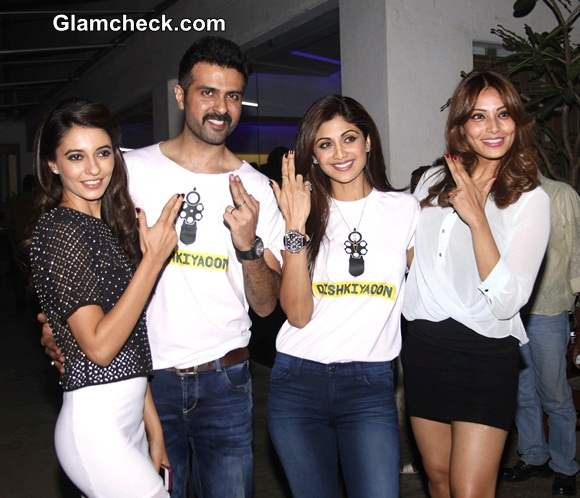 Cast of Dishkiyaoon at Special Screening in Mumbai
Also present at the screening were Ayesha Khanna and Harman Baweja who star in the film, Shilpa's sister Shamita Shetty, her husband Raj Kundra, Bipasha Basu who is dating Harman, and designer Rocky S.
Shilpa and Harman both wore blue jeans and white tees with Dishkiyaoon emblazoned on the front. Shilpa has a lot at stake with this film as it is her production debut. She also features in an item song.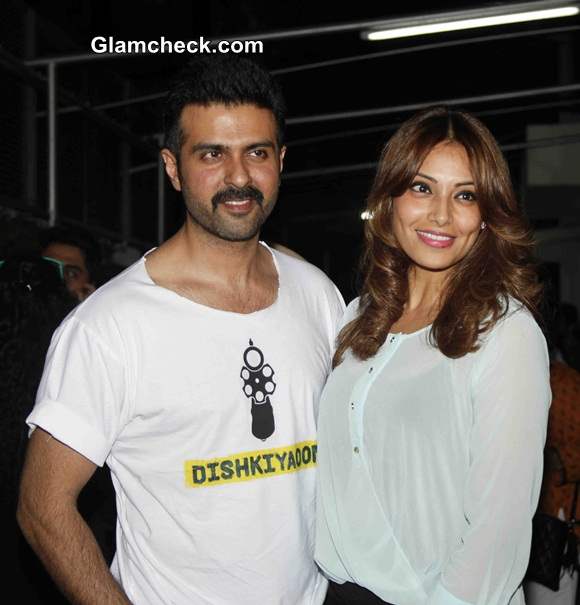 Harman Baweja with Bipasha Basu
Supportive girlfriend Bipasha went with a simple but hot look in a black mini skirt and white shirt. After watching the film, she said that she was very touched by Harman's performance, found his character endearing, and was openly crying halfway through the movie.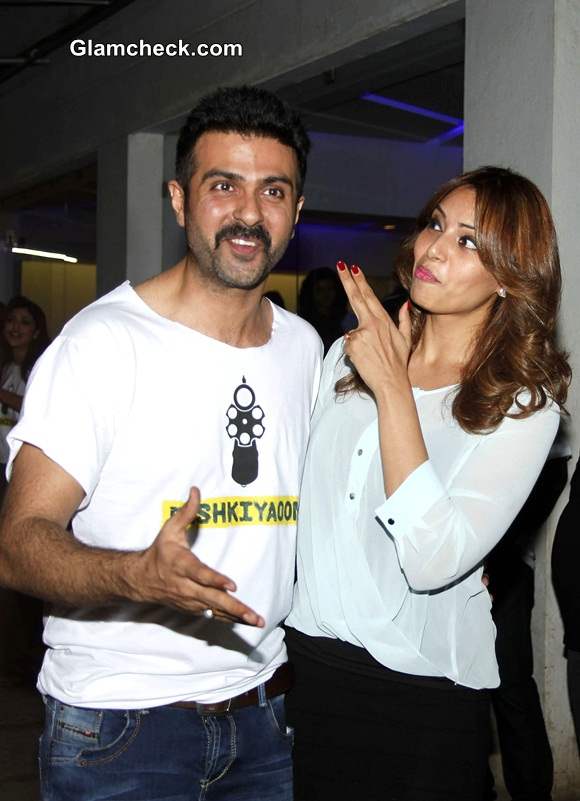 Harman Baweja and Bipasha Basu
Harman is hoping that Dishkiyaoon will be the turning point that puts his career back on track. He has earlier starred in such forgettable films asLove Story 2050 and What's Your Rashee?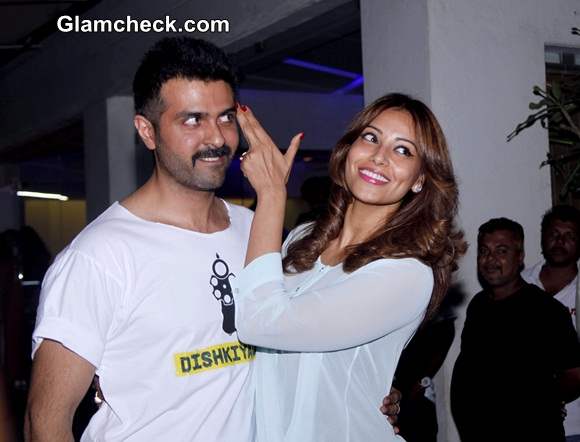 Bipasha Basu and Harman Baweja
Ayesha, who is making her debut in Bollywood with this movie, looked cool and collected at the screening. She wore white pants and a sequinned top, rounding out her look with stud earrings and loose curls.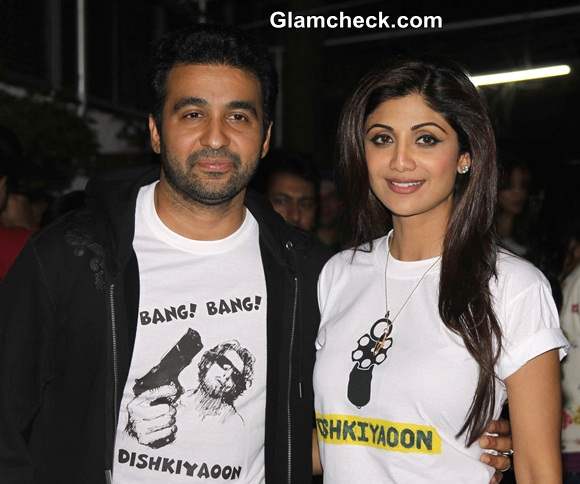 Shilpa Shetty Kundra with her husband Raj Kundra
Dishkiyaoon releases on March 28, 2014.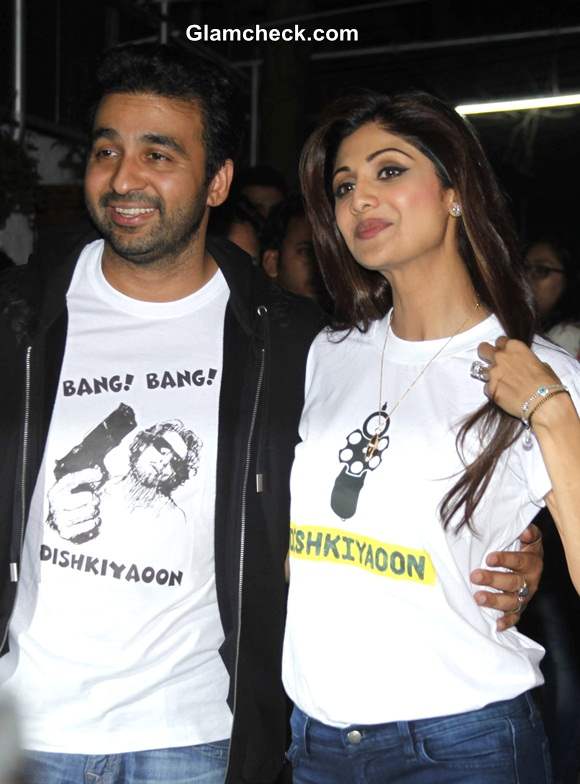 Shilpa Shetty with her husband Raj Kundra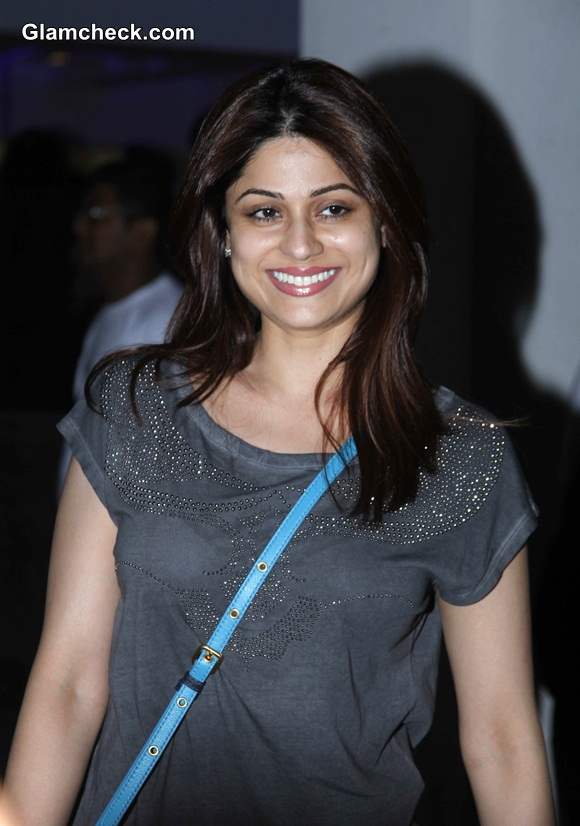 Shamita Shetty 2014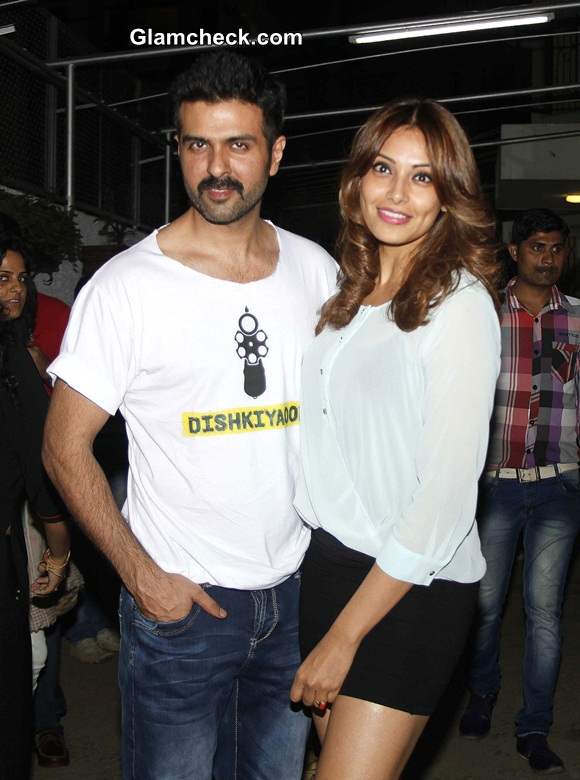 Bipasha Basu Harman Baweja Pics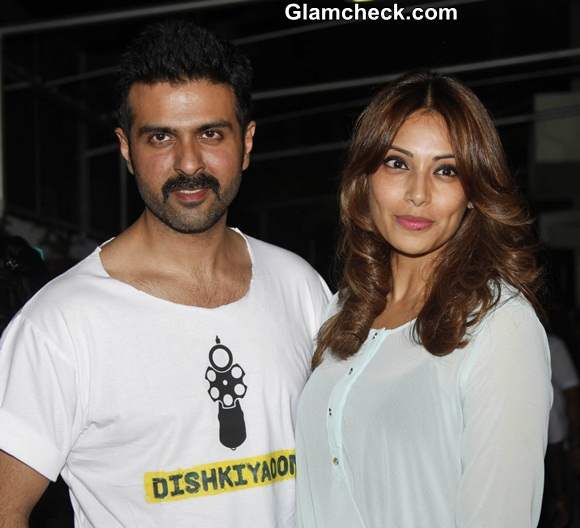 Bipasha Basu Harman Baweja Pics 2014
Solaris Images