Bollywood actors Arjun Kapoor and Alia Bhatt promoted their much-awaited upcoming film 2 States in Kolkata, India on April 8, 2014. And Alia managed to look just as cute and chic as she has throughout the promo trail.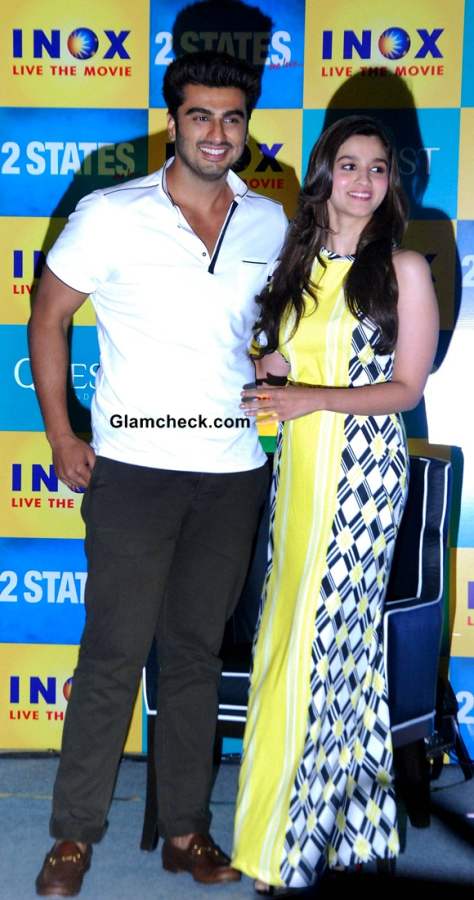 Arjun Kapoor and Alia Bhatt during 2 States Kolkata Promo
Alia chose an outfit that had a unique visual thanks to its asymmetrical styling. The maxi had a sleeve on one side but remained sleeveless on the other. Also eye-catching was  the monochrome geometric print on both sides of the maxi while the middle was a solid yellow bar the thin white lines running vertically down the front. The waist was held in by a slim black belt – a smart move else the outfit could have ended up looking like a kaftan.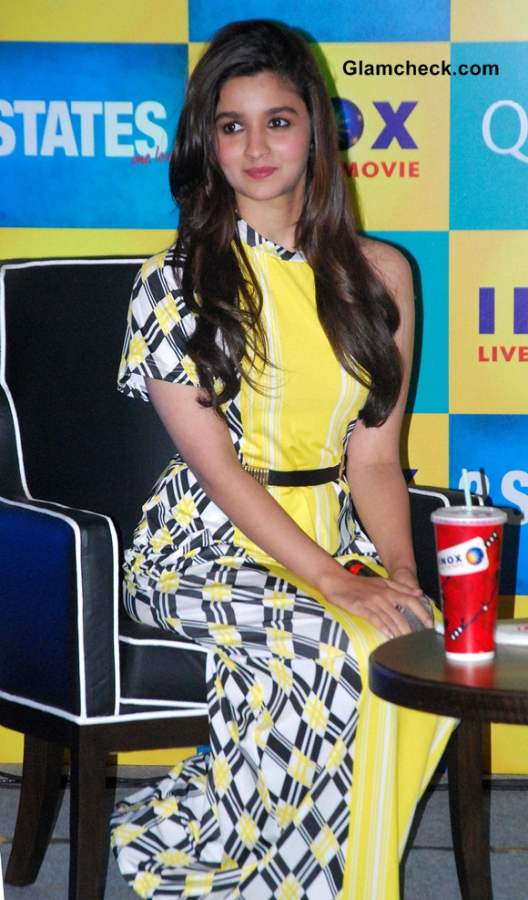 Alia Bhatt in Yogesh Chaudhary Surendri Dress at 2 States Kolkata Promo
A healthy bloom of pink on her cheeks and lips were the only other spot of colour in her whole ensemble. Beautifully-curled hair and intense, kohled peepers rounded out her look.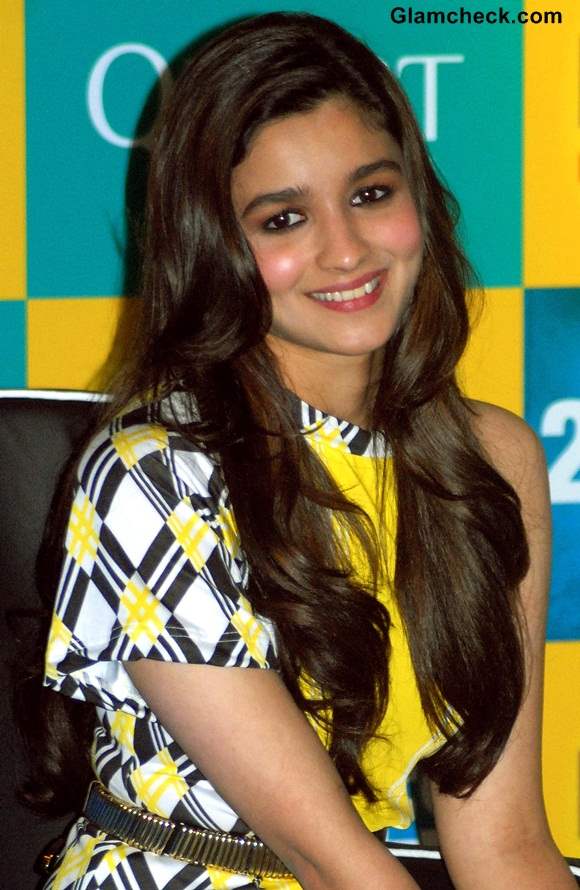 Alia Bhatt 2014
She looked youthful, peppy and fun but with a certain reserve that comes from the well-dressed fashionista. A good look for her.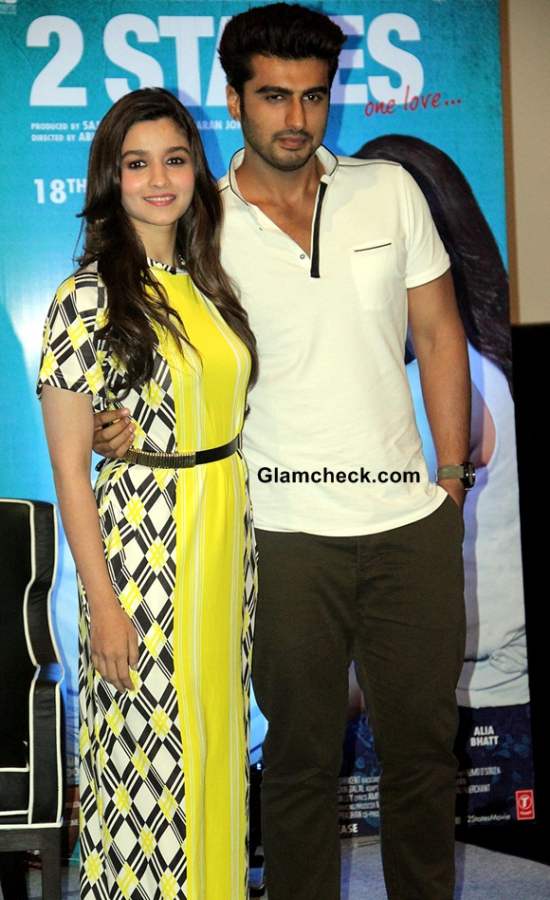 Alia Bhatt and Arjun Kapoor at 2 States Kolkata Promo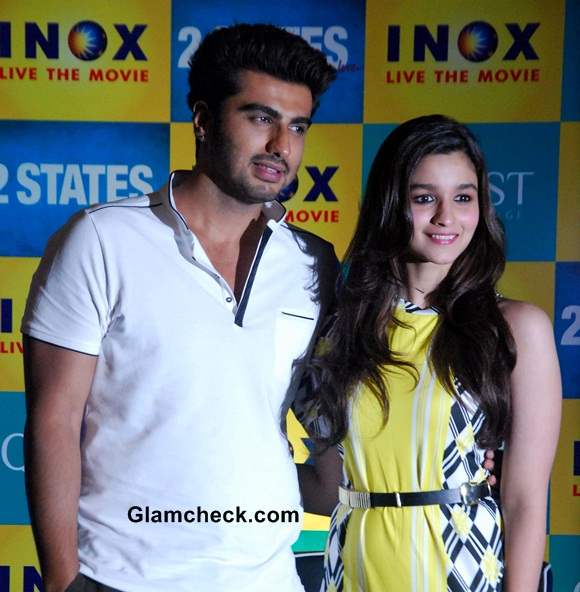 Alia Bhatt Arjun Kapoor 2014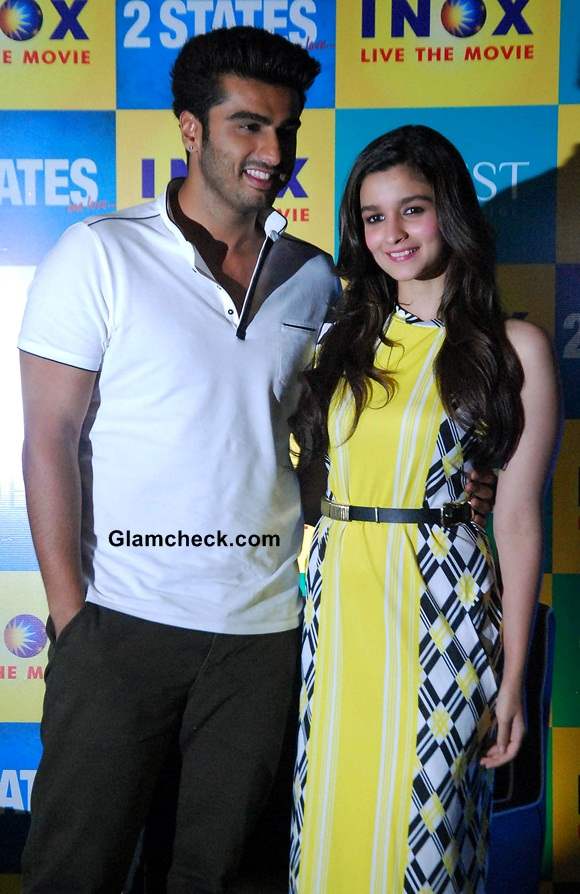 Arjun Kapoor and Alia Bhatt Pictures 2014
Solaris Images