Bollywood actor Hrithik Roshan's ex-wife Suzanne Khan  launched the Mumbai campus of the creative fashion school, the Pearl Academy, on April 15, 2014.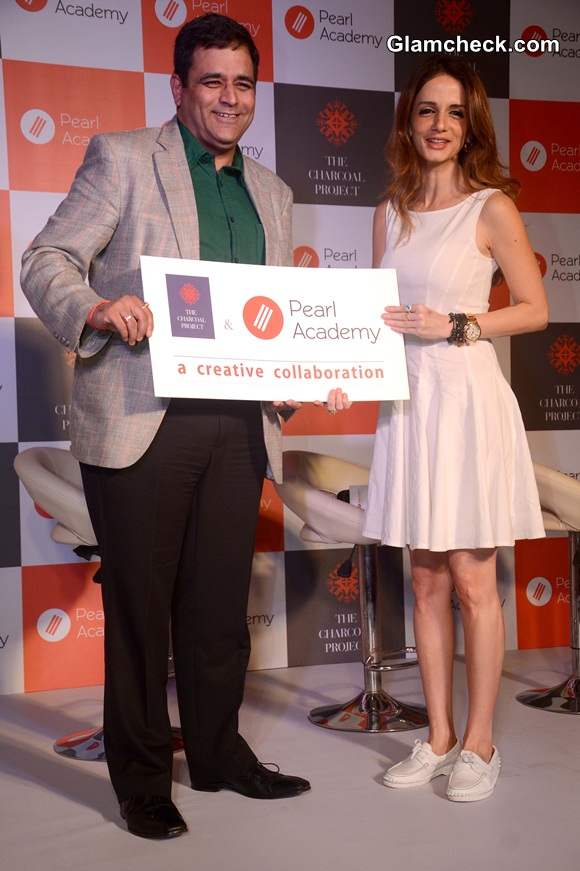 Suzanne Khan Launches Scholarship Project at Mumbai Pearl Academy
Suzanne's summery look was super-cute. She wore a plain white, sleeveless, knee-length dress that sort of resembled a modest tennis outfit. It was a wholesome, clean yet chic look which could be dressed up or down. Suzanne let the vibe be somewhere mid-way. She accessorized with white loafers which kept the feel casual but also added bits of glam with gold hoop earrings, gold bracelets, a few statement finger rings and a patent black purse. Her trademark kohled peepers and relaxed curls rounded out the ensemble.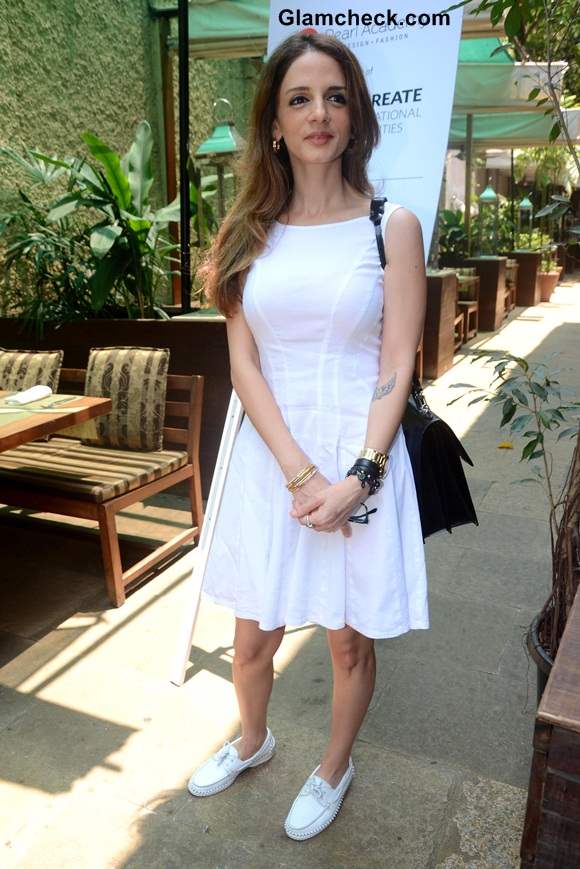 Suzanne Khan 2014
Joining her at the event was the CEO of the Academy, Sharad Mehra. Together, they announced the launch of The Charcoal Project – a collaboration between the Academy and Suzanne. The Project is an initiative which will offer deserving students scholarships to boost their careers in creative fields.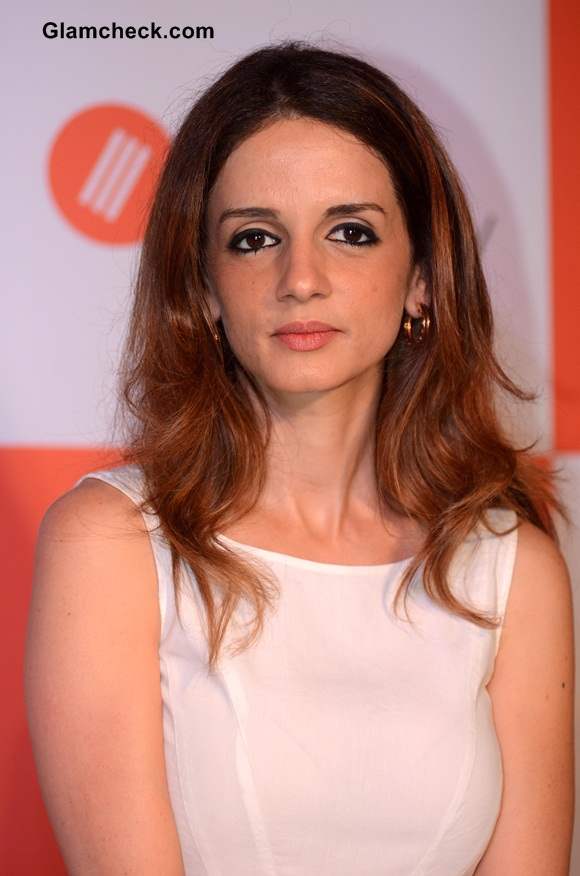 Suzanne Khan 2014 pics
Suzanne also heaped praise on the Academy, saying that it was very exciting for Mumbai to finally have them in the city.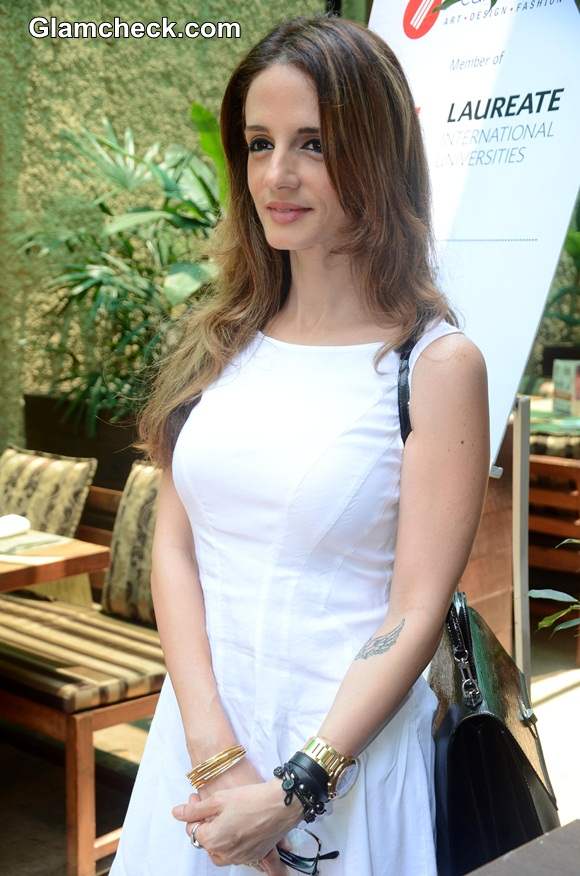 Suzanne Khan pics 2014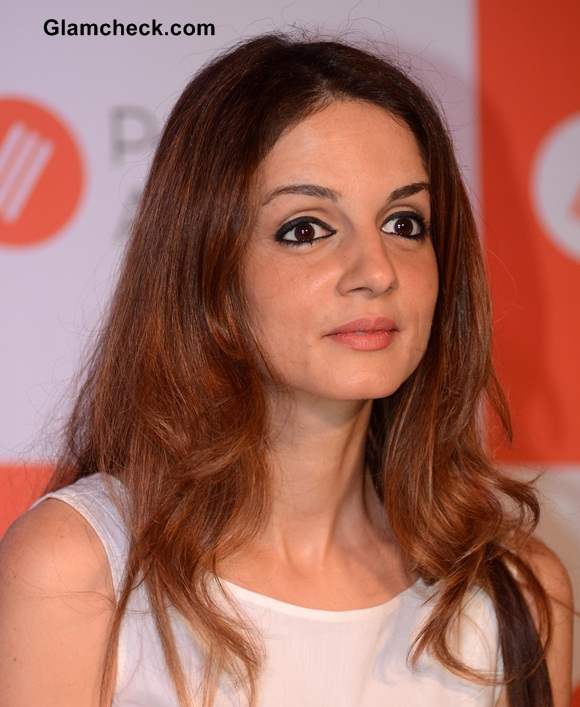 Suzanne Khan 2014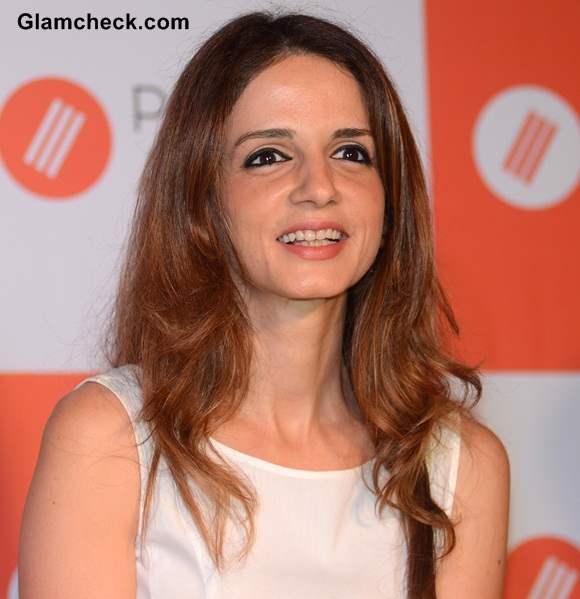 Suzanne Khan 2014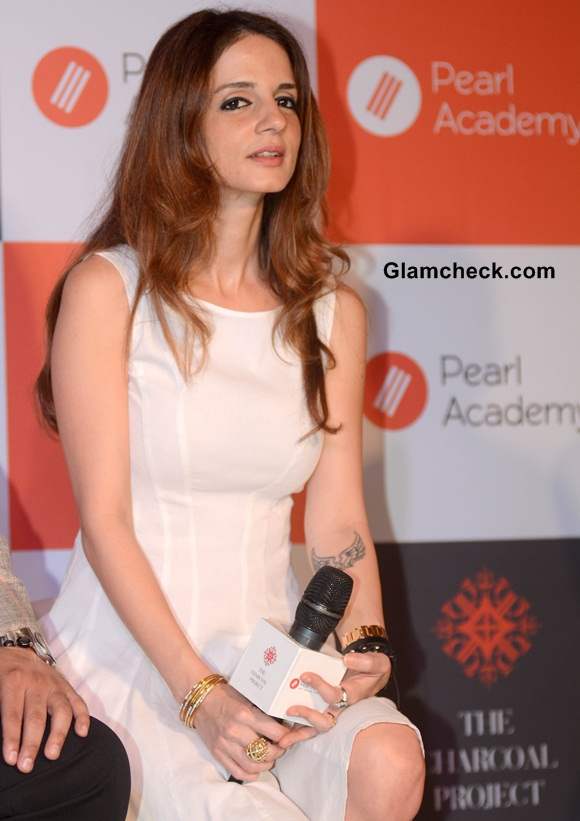 Suzanne Khan
Solaris Images