Bollywood actress Sushmita Sen joined muralist and artist Rouble Nagi to host a power luncheon for women in Mumbai, India, on April 30, 2014.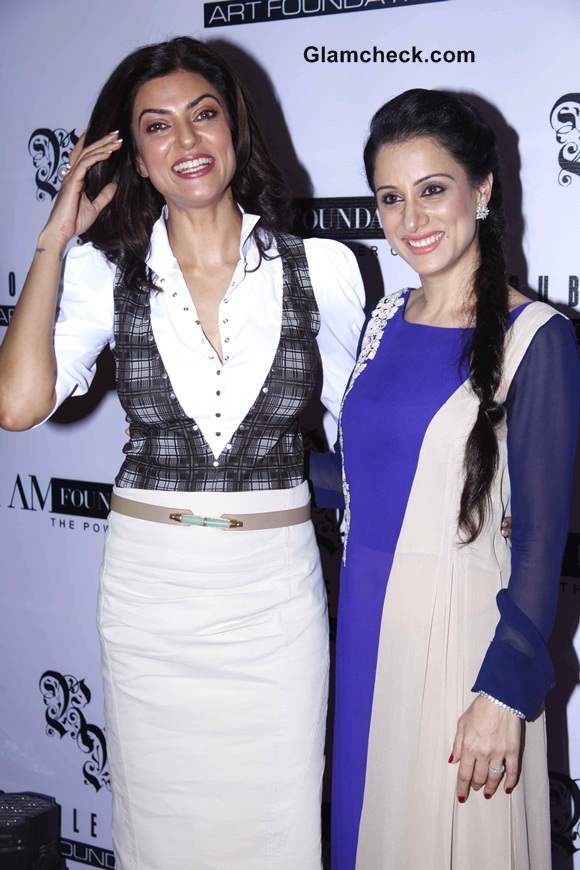 Sushmita Sen Co-Hosts Power Luncheon for Women with Artist Rouble Nagi
The former Miss Universe looked elegant and very chic in a white pencil skirt, monochrome top and black and nude patterned pumps. Her co-host went with a contemporary traditional look in a blue and white ensemble by Manish Malhotra.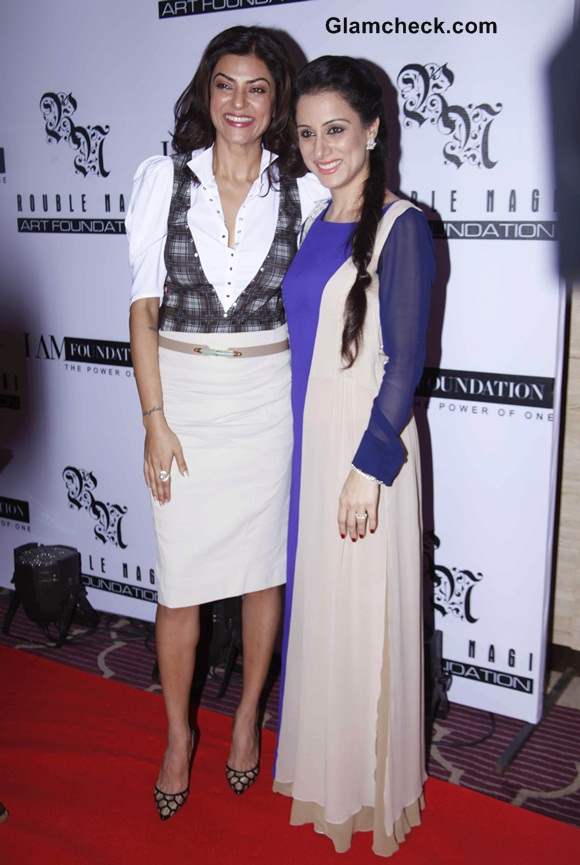 Sushmita Sen with Artist Rouble Nagi
The duo talked about their respective foundations at the luncheon – Sushmita about I AM (she also showed off a tattoo of that name on the inside of her wrist) and Rouble's RNAF or the Rouble Nagi Art Foundation.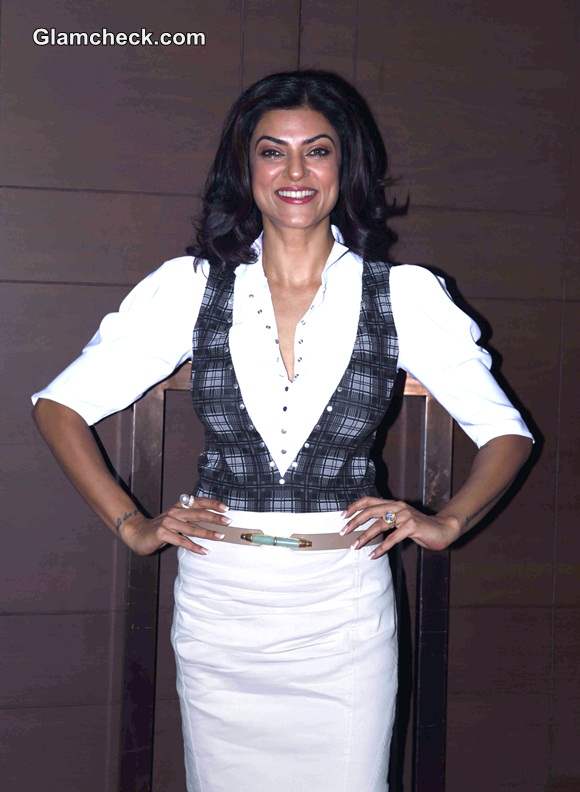 Sushmita Sen 2014
Celebs who attended the event included Malaika Khan, Aditi Deshmukh, Nazneen Bedi, Kiran Bawa, Wardha Nadiadwala, Anupama Chopra, Sangeeta Singh, Zarine Khan, Priti Mehta, Shaheen Abbas, Rina Shah, Roopa Vohra, Reshma Merchant and Shailaja Patel.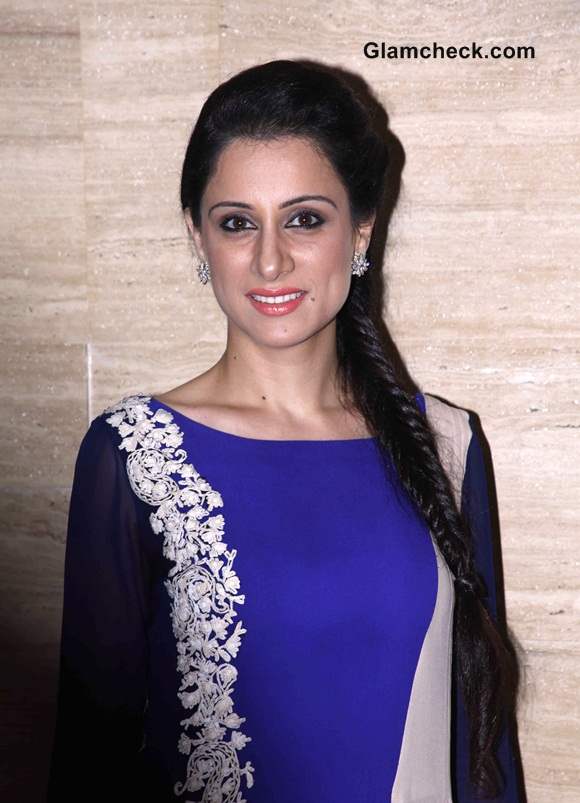 Artist Rouble Nagi 2014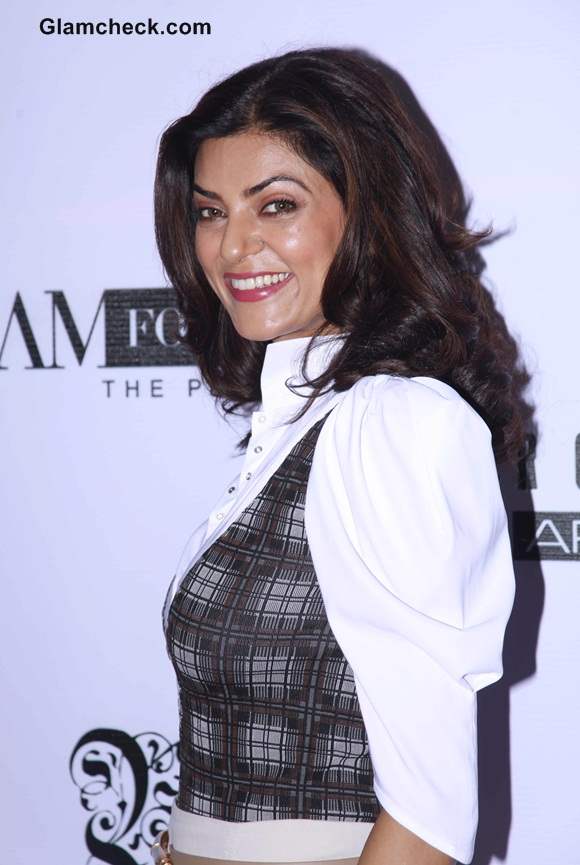 Sushmita Sen 2014 pics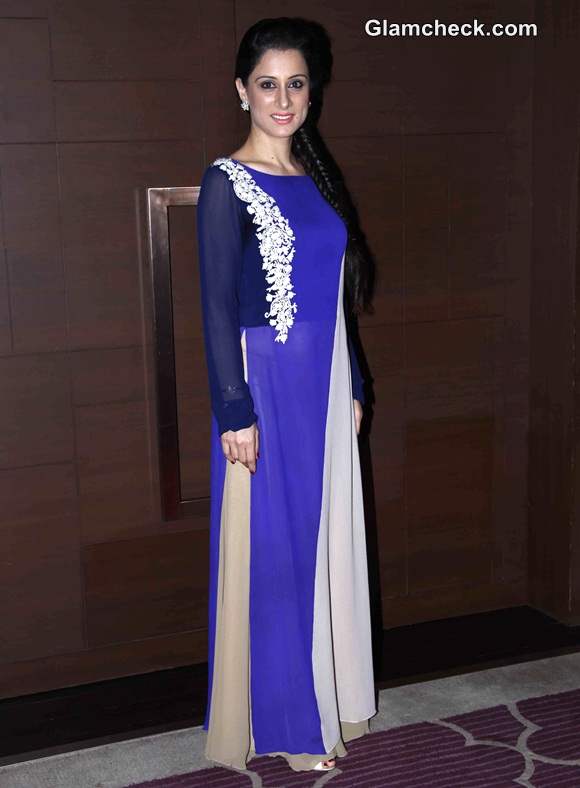 Artist Rouble Nagi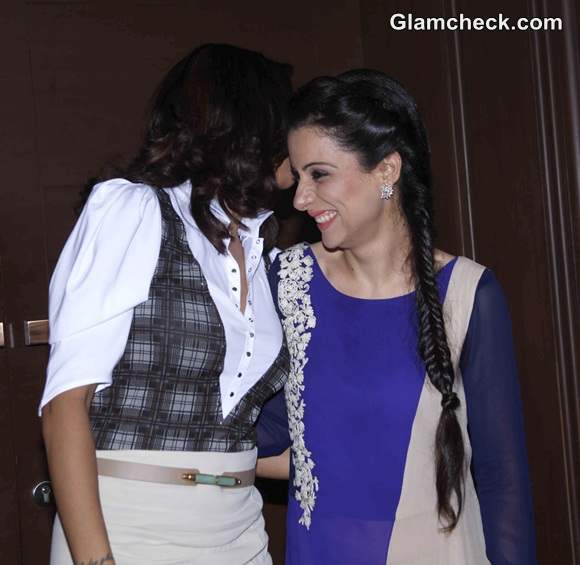 Sushmita Sen and Artist Rouble Nagi
Solaris Images