Bollywood actor Preity Zinta was spotted at Mumbai International Airport in Mumbai, India on April 29, 2014.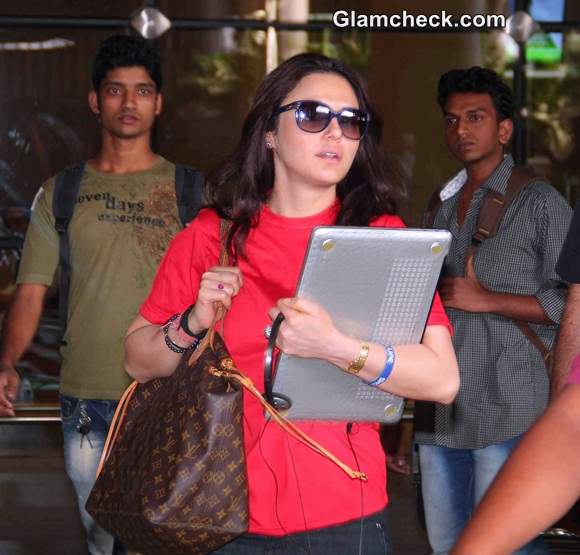 Preity Zinta Returns from Win at IPL 7
She was dressed comfortably for travel in a red tee with her team's logo, black skinny jeans, black sandals and black sun glasses.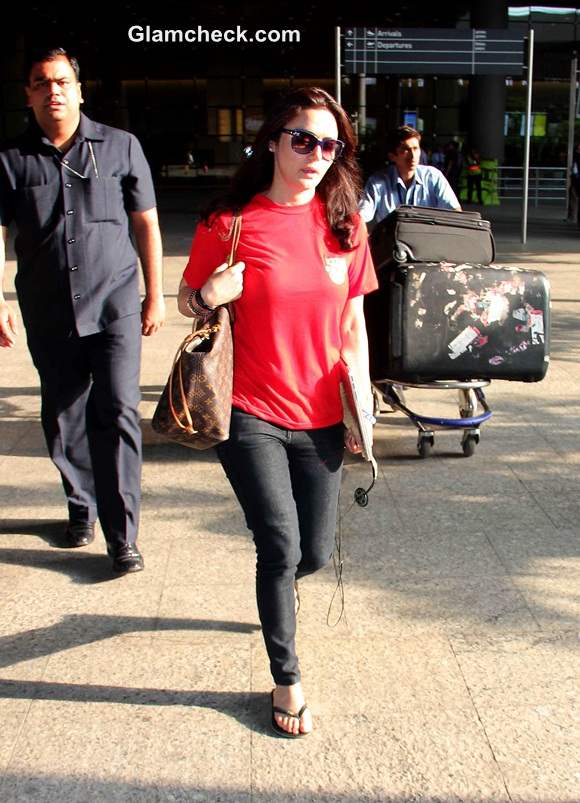 Preity Zinta 2014 Casual Look
The 39-year-old was returning to India after attending the Indian Premier League (IPL) 7 in UAE where her team, Kings XI Punjab, won a match against the Rajasthan Royals.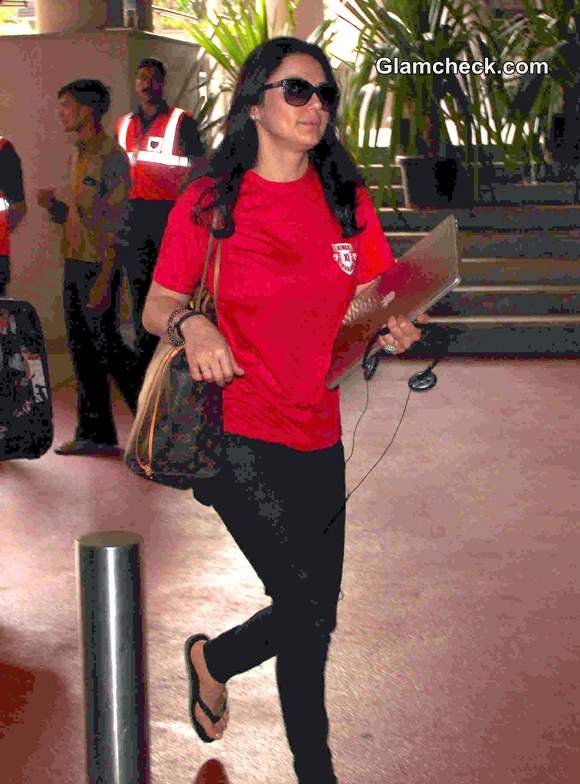 Preity Zinta Airport Look 2014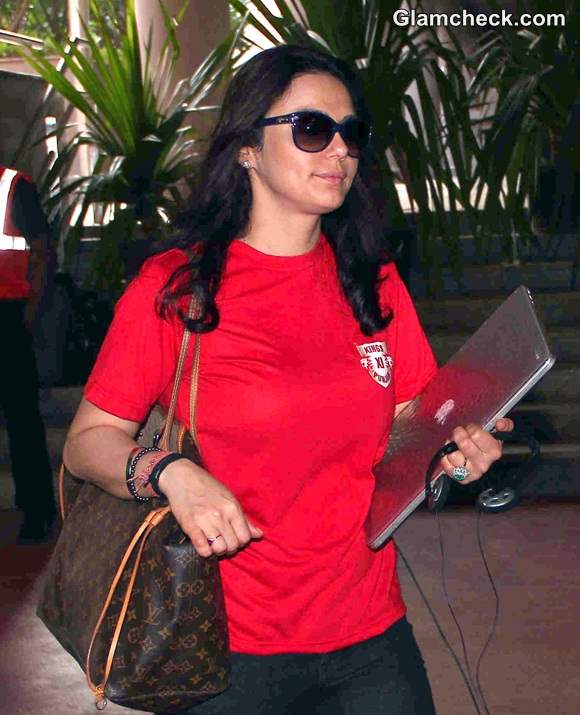 Preity Zinta 2014
Solaris Images