Bollywood filmmaker Kiran Rao has been sporting a lot of summery looks lately. We spotted her in another winner as she attended the success party of the films 'Shahid' and 'Ship of Theseus' in Mumbai, India on May 13, 2014.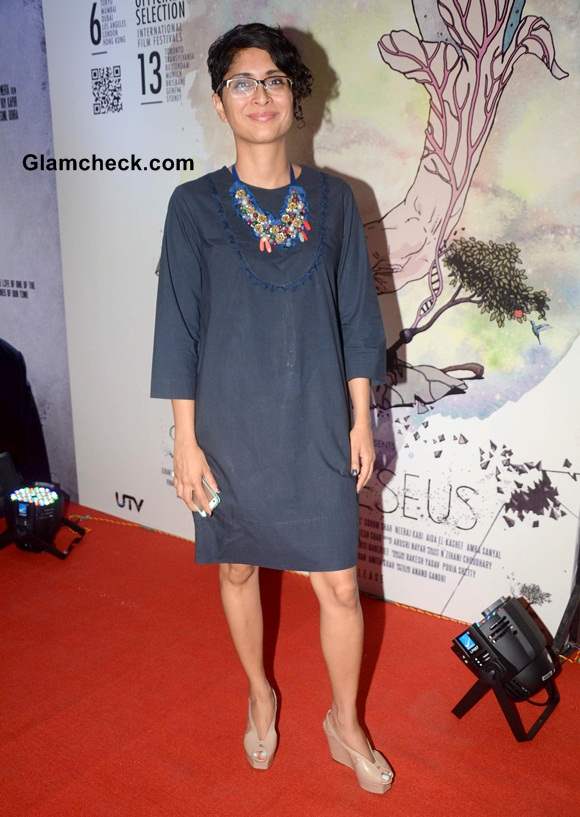 Kiran Rao 2014
Kiran wore a navy shirt dress, or should we say kurta dress because the outfit resembled the Indian piece more. It was plain with no embellishments or fancy designs, which is what made it work.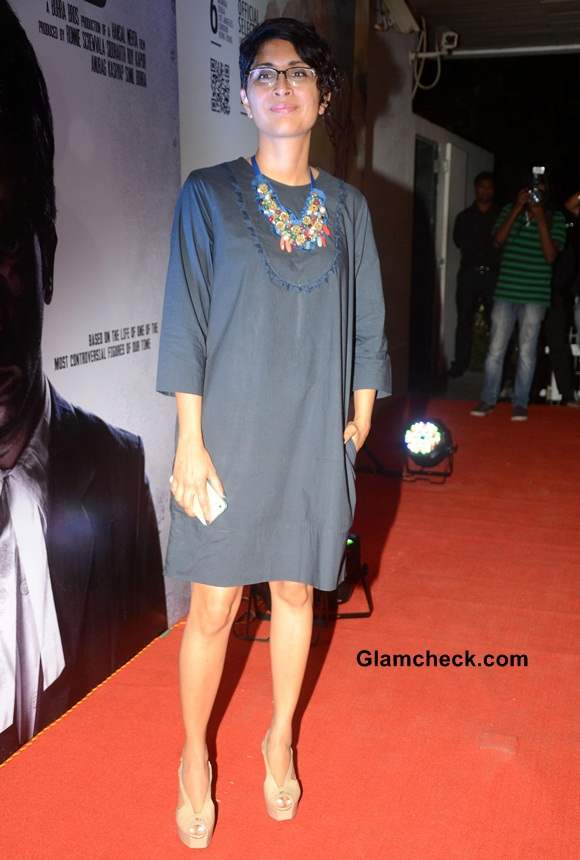 Kiran Rao Celebrates Success of 'Ship of Theseus' and 'Shahid'
She didn't go overboard with the rest of the ensemble either, choosing nude platforms and a colourful necklace to accessorize. Meanwhile, her hair was styled in that curly updo she's taken to so enthusiastically of late.
Kiran Rao 2014 pics
The reason this look works so well on her is simple – it totally embodies her personal style but also factors in the spirit of the summer. Pretty cool!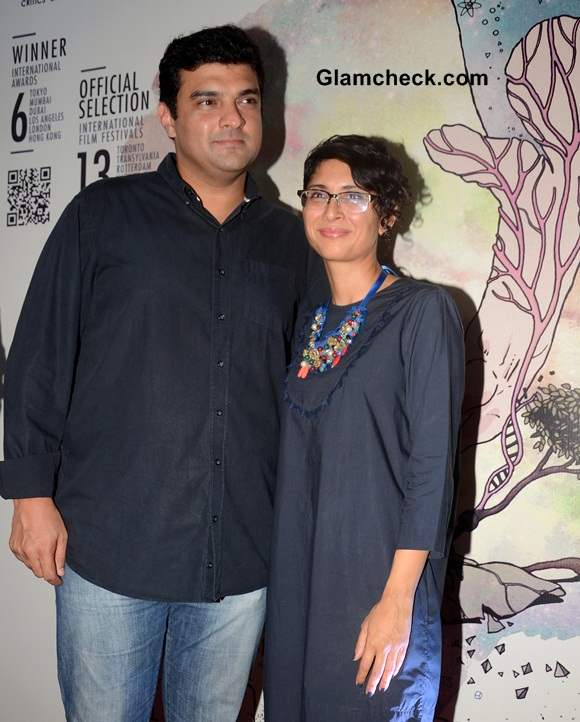 Siddharth Roy Kapoor and filmmaker Kiran Rao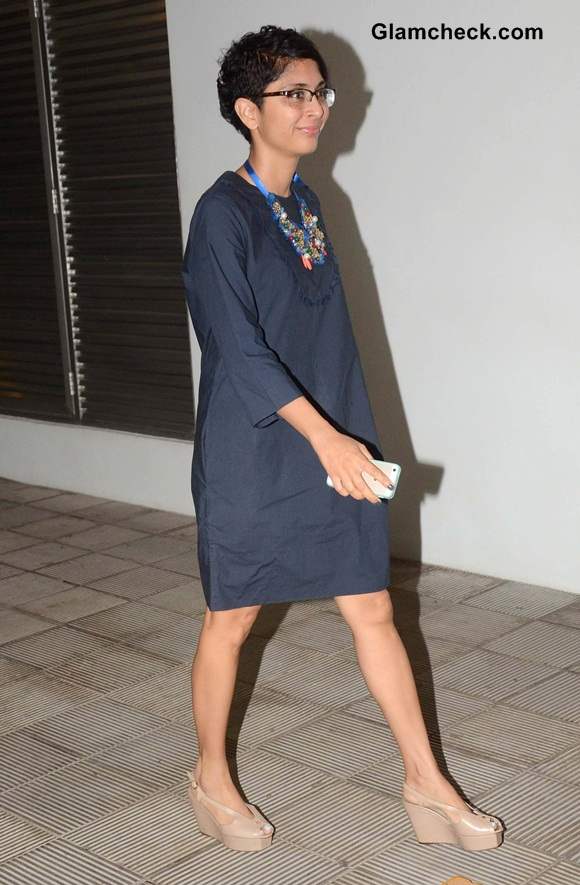 Kiran Rao 2014 Pictures
Solaris Images