As the release date for Ek Villain nears, celebrities are lucky to catch the flick before the whole world gets to see it. Check out the B-town personalities at a special screening in Mumbai, India on June 25, 2014.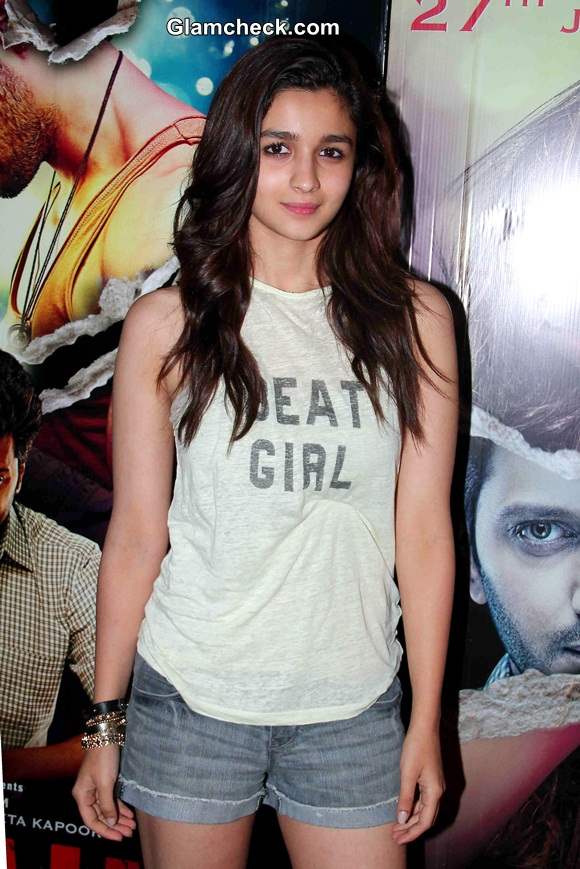 Alia Bhatt at Ek Villain Screening 
Alia Bhatt was youthful and athletic in blue denim shorts, a sleeveless white top and white sneakers. Multiple bracelets on one wrist gave her a bit of a rockstar vibe.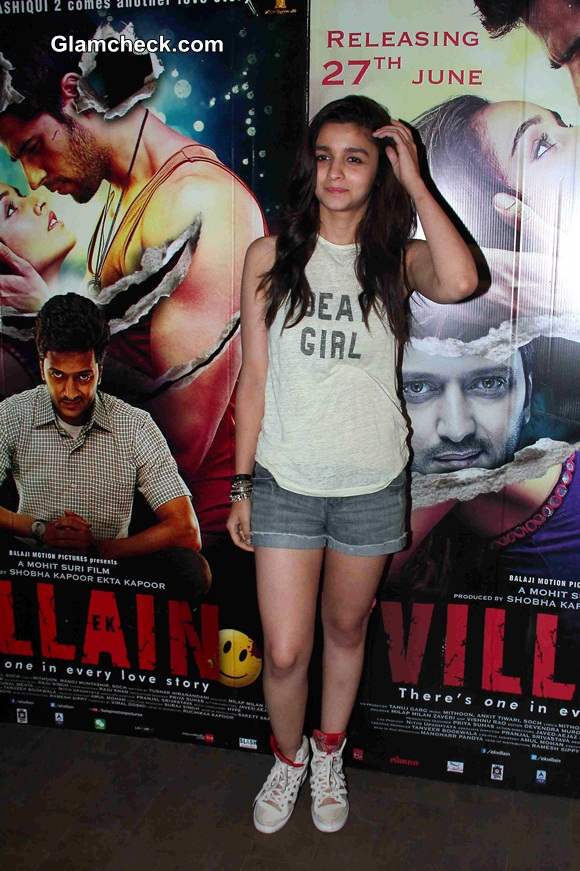 Alia Bhatt 2014
Fashion designer Manish Malhotra kept his look minimalistic in a blue shirt, black pants and black shoes. He was seen posing with Bollywood film-maker Puneet Malhotra who wore a blue shirt, blue jeans and grey sneakers.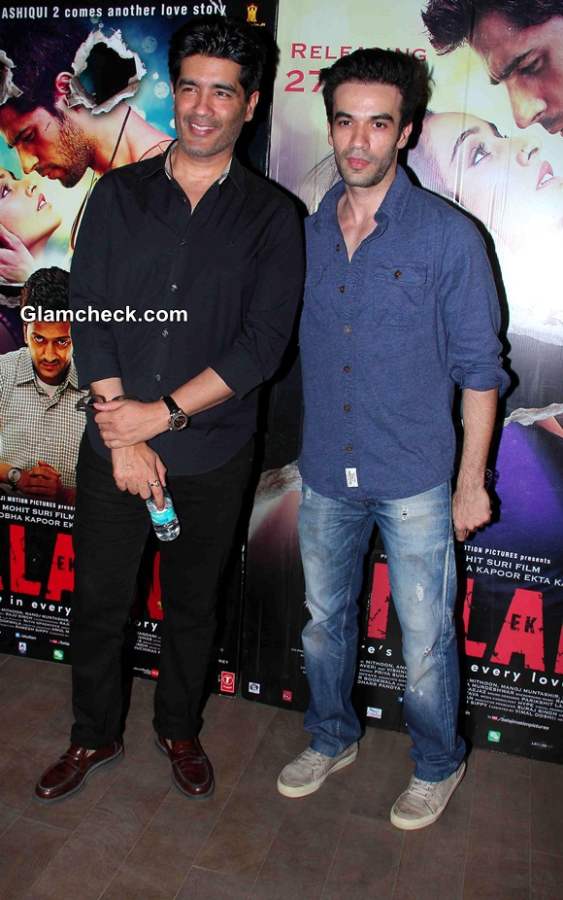 Fashion designer Manish Malhotra and Bollywood filmmaker Puneet Malhotra
Karan Johar brought his mother Hiroo Johar along for the show. He sported black pants, a V-neck black tee and a black velvet blazer with black sneakers.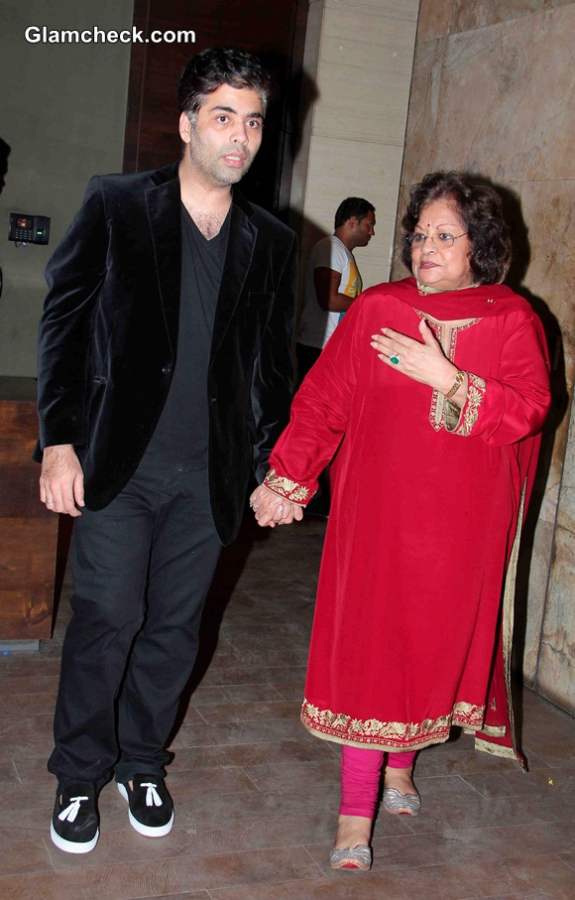 Karan Johar along with his mother Hiroo Johar
Mummy was a burst of colour in a red salwar kameez. Karan has said that he thinks the film has the potential to be a real hit.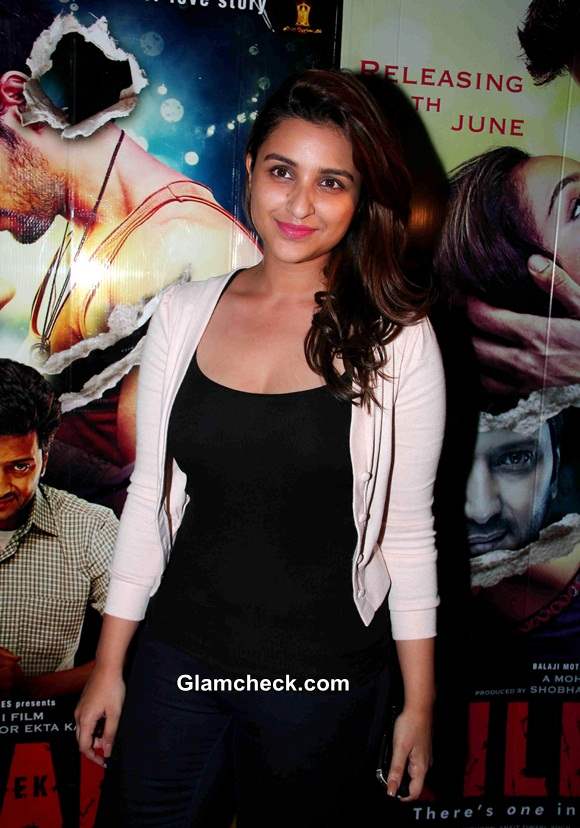 Parineeti Chopra 2014
Actress Parineeti Chopra had a college girl look going in dark blue jeans, a black tee, light pink short jacket and pink sneakers. A light pink lippie and side-swept curls rounded things out.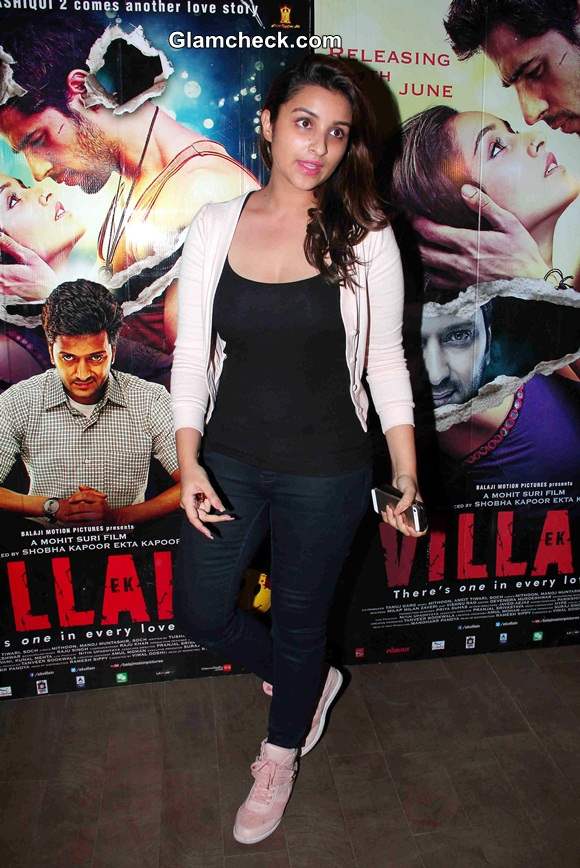 Parineeti Chopra at Ek Villain Screening
Everyone had only good things to say about the film after the screening. See if the praise is justified when Ek Villain releases in theaters on June 27, 2014. 
Solaris Images