Bollywood actress Chitrangada Singh displayed jewellery by Moni Agarwal during the India International Jewellery Week (IIJW) in Mumbai, India on July 14, 2014.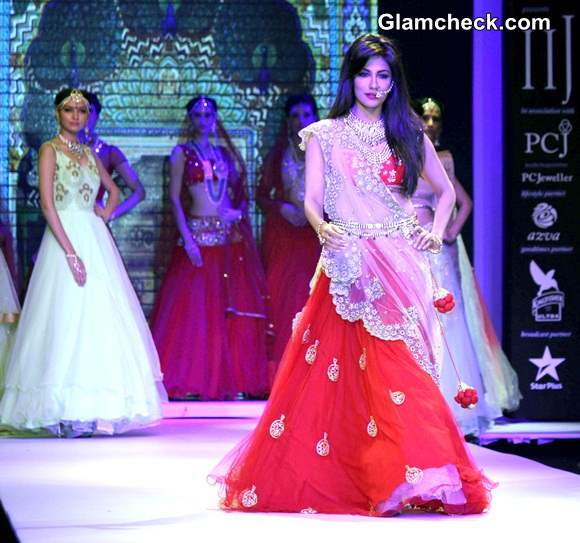 Chitrangada Singh for Moni Agarwal at IIJW 2014
The 38-year-old was magnificent in a bright red lehenga choli accentuated with a sheer dupatta draped across the top and held in place with a gold cumerband. The rest of her ensemble consisted of jewellery that matched the design of the waist accessory – a nose ring, two necklaces and a bracelet cum ring.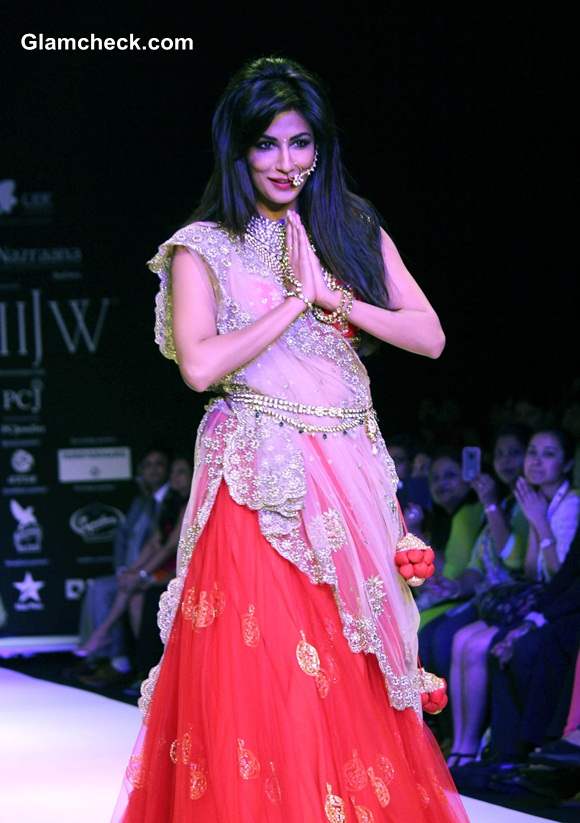 Chitrangada Singh at IIJW 2014
A light red lippie, cat's eye sweep and sparkly bindi complemented her look. Although there were several beautiful women on the ramp that day, few matched the spark, zeal and sultriness that she so effortlessly exuded.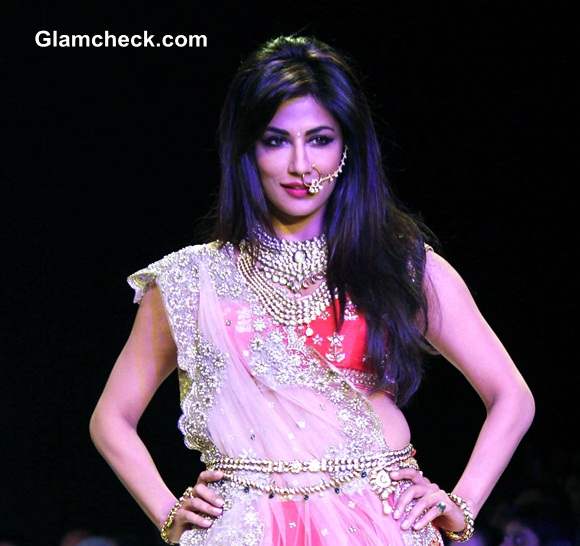 IIJW 2014 Chitrangada Singh
IIJW 2014 commenced on July 14 and will continue till July 16.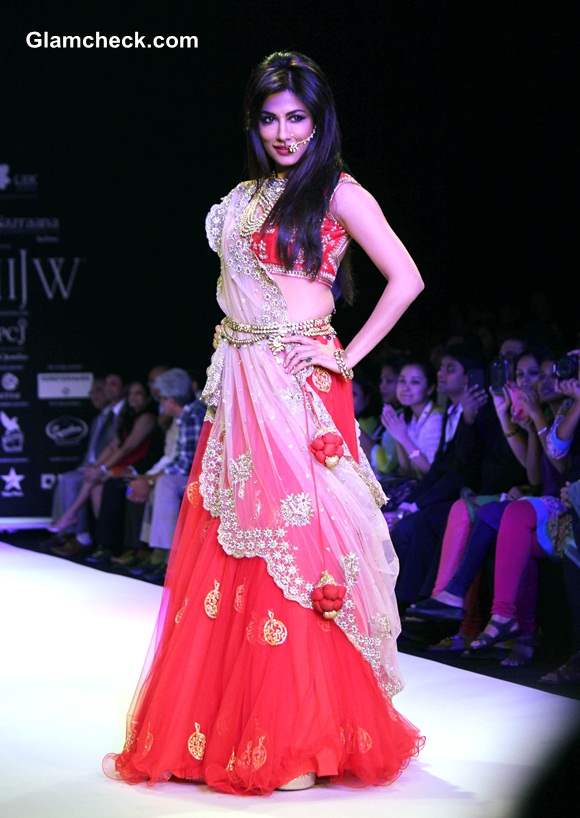 Chitrangada Singh for Moni Agarwal IIJW 2014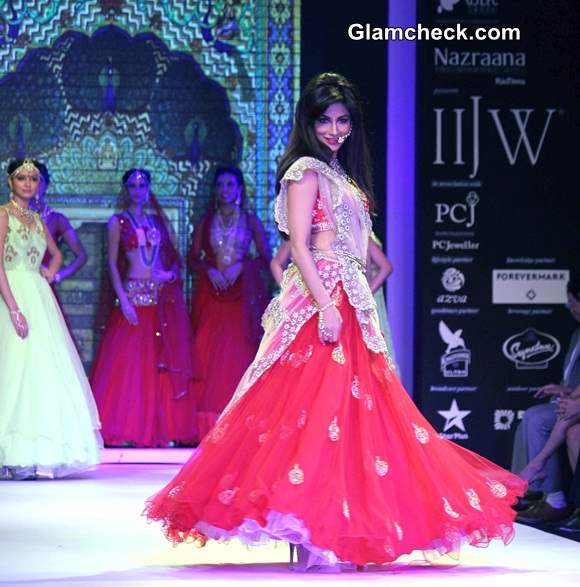 IIJW 2014  Chitrangada Singh for Moni Agarwal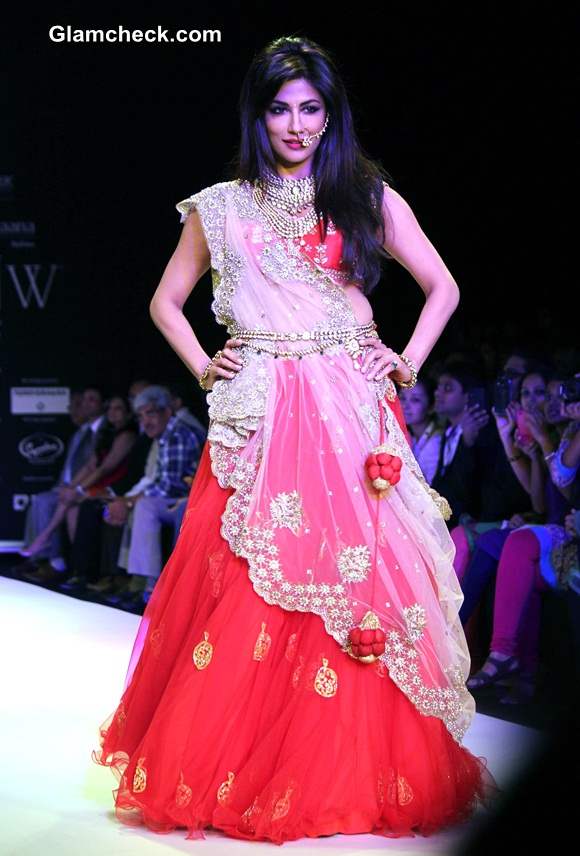 Chitrangada Singh 2014
Solaris Images