Bollywood actress Dia Mirza display jewellery by Shobha Shringar Jewellers during the India International Jewellery Week (IIJW) in Mumbai, India on July 14, 2014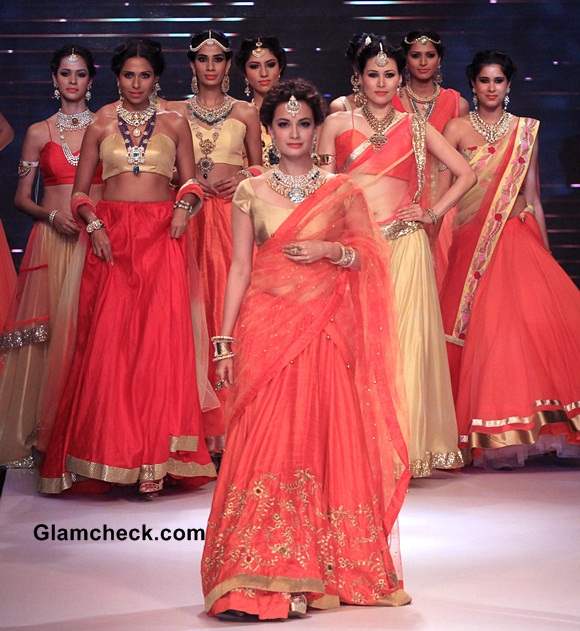 Dia Mirza For Shobha Shringar on Day 1 of IIJW 2014
Dia's ensemble was a plain gold choli and a gorgeous orange lehenga. The lace dupatta that was part of the outfit was tucked into the lehenga at the waist and draped around her body and shoulders so that at first glance it looked like she was wearing a sari. The colour is beautiful on her. And the way the dupatta was worn is worthy of note.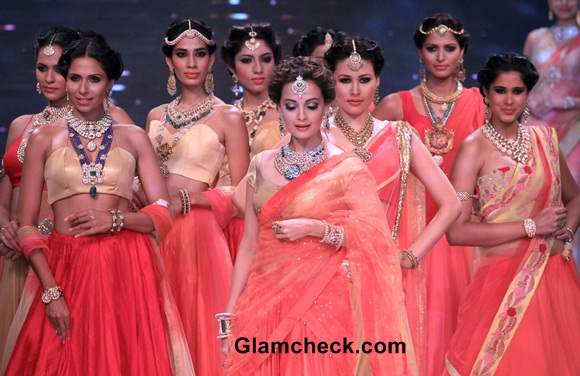 Dia Mirza at IIJW 2014 Shobha Shringar
The Shobha Shringar bangles, hair accessory, dangle earrings and necklace were unmistakably bridal. She also wore flower-shaped rings, not a match for the rest of the jewellery set but they went well with the celebratory vibe of the outfit.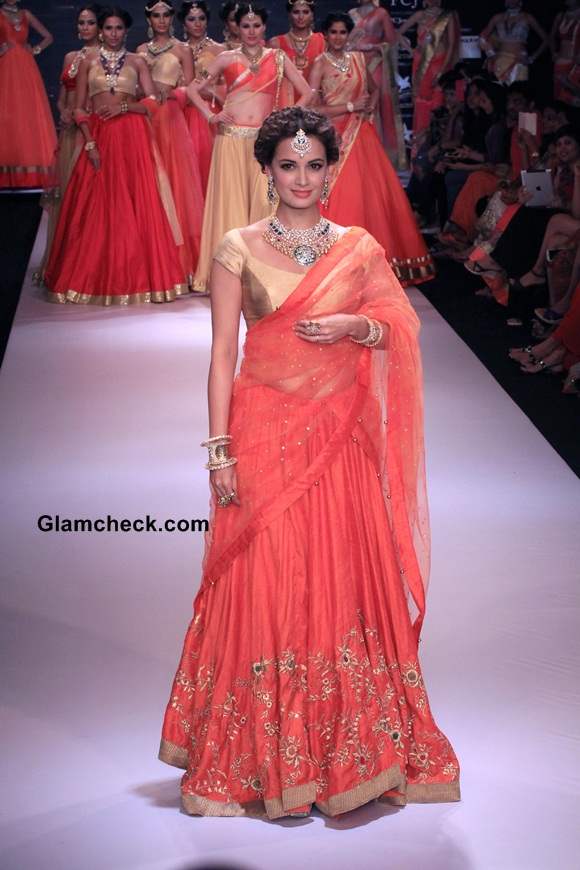 Dia Mirza at IIJW 2014 for Shobha Shringar 
Many other celebs also walked the ramp on day of this three-day event including Neha Dhupia, Chitrangada Singh, Dia Mirza, Ankita Shorey and Ameesha Patel. We can't wait to see who they rope in for the final day.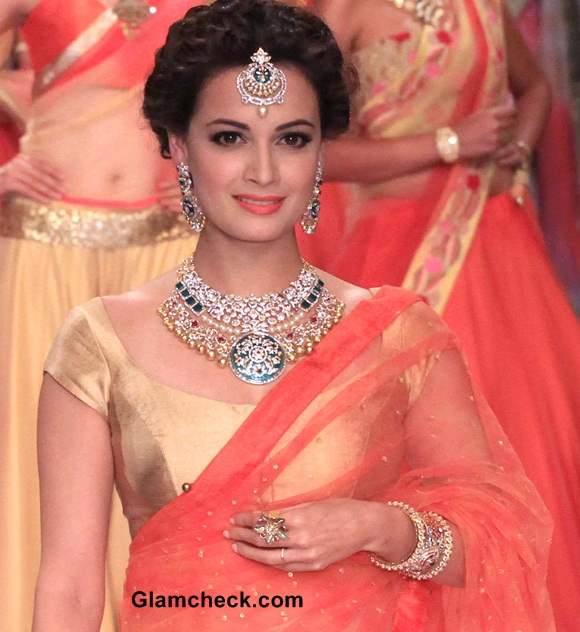 Dia Mirza at IIJW 2014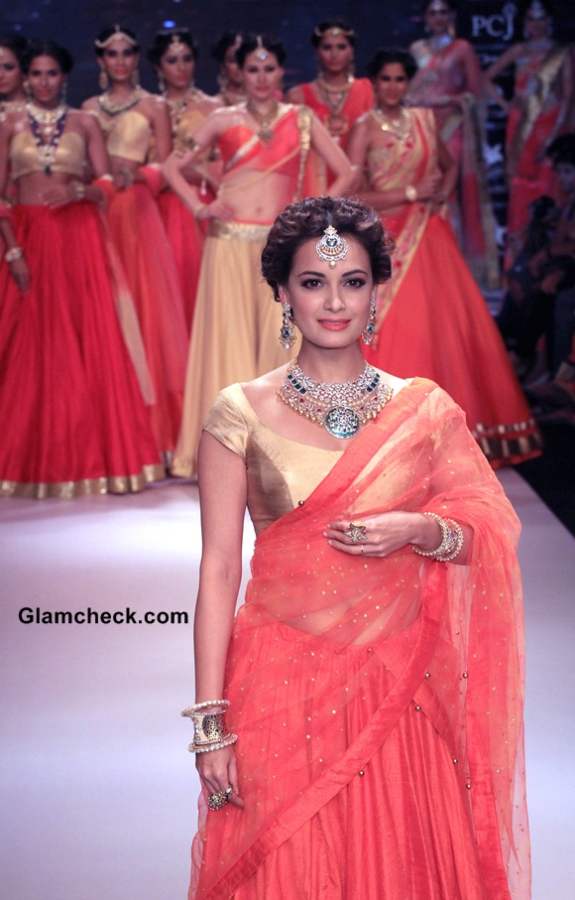 Dia Mirza For Shobha Shringar at IIJW 2014
Solaris Images